Mirror: Palace Life Is a Lot Calmer and More Simple Without Harry & Meghan Lashing Out
Following the death of Prince Philip, the Palace has begun to move on as Prince Charles makes plans for the family's future roles and engagements. 
Prince Charles has stepped up following his father's death, as he has been making plans for the royal family's future projects as the Palace has begun to move forward following his father's funeral.
A source revealed to The Mirror that Palace has been a lot calmer without Meghan Markle and Prince Harry. It was announced early this year that they would not be returning as working members of the family.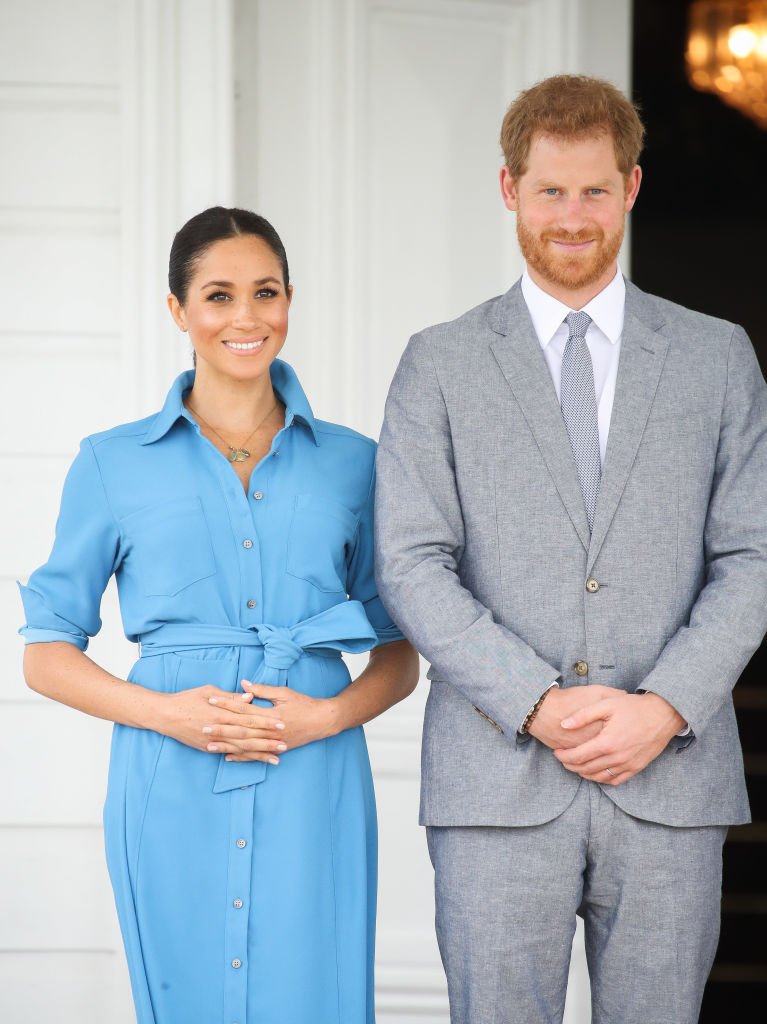 In 2020, the Sussexes announced that they would be stepping back from their roles as seniors working family members to focus on their young family while living between the UK and the US. 
The Queen put out her own statement in which she said that the family and herself were supportive of Markle and Harry's want to focus on their growing family as part of her statement read:
"We respect and understand their wish to live a more independent life as a family while remaining a valued part of my family."
Harry, Prince Charles, Prince William, and the Queen went into conversations about the matter and decided that they would lose their Royal Highness title, but not their Duke and Duchess of Sussex titles.
Prince Harry lost his honorary military appointments, and the couple lost their many patronages, which were all redistributed to the other seven members of the working royal family. 
Along with Markle and Harry's exit as working members of the family, Prince Andrew was removed as a working royal.
Prince Charles, the Queen's oldest son, is now working out the logistics and planning how the future will work, with new engagements, royal tours, and projects.
A source revealed to The Mirror that his job had been made easier without Prince Harry and Markle as they could not understand the way things worked, as the source stated to the outlet:
"One of the main issues with Harry and Meghan when they were part of the working family was their inability to understand how things worked."
According to the source, Markle and Harry would object to things when they could not do something their own way. The process of royal work has become simpler without them.
Along with Markle and Harry's exit as working members of the family, Prince Andrew was removed as a working royal because of his friendship with Jeffery Epstein. Prince Edward and his wife, Sophie, stepped up to help. 
The Countess of Wessex, who has been married to Prince Edward since 1999, is apparently the palace's secret weapon and has been a great support to the Queen over the last 12 months. 
Prince Edward and Sophie join the rest of the team of senior working royals, including Charles, Camilla Parker-Bowles, Duchess of Cornwell, Prince William, and Kate Middleton, and Princess Anne.