Fans Are In Awe as 'Grey's Anatomy's Meredith and Derek Finally Get the Wedding They Never Had
Fans are in awe and shock after a recent episode of "Grey's Anatomy," where Meredith and Derek reunited for a magical moment while she was unconscious. 
This season of "Grey's Anatomy" featured Meredith Grey in an unconscious state as she tries to recover from COVID-19. Over the episodes, fans have seen her connect to her past in a dream world. 
The most recent episode was no different as fans watched Derek, A.K.A McDreamy and Meredith live out their dream wedding on a beach, similar to a drawing their child Ellis drew.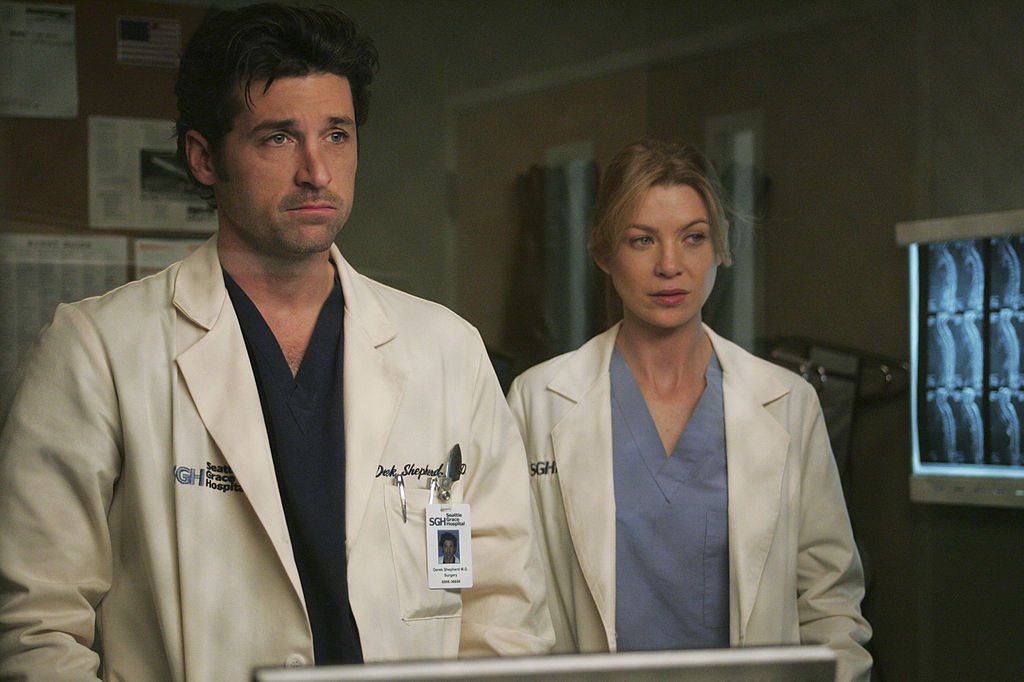 Doctors and nurses have struggled to get Meredith to wake up as she falls in and out of consciousness. During the episode, Meredith had to undergo surgery to remove a blood clot in her liver. 
Unfortunately, she did not wake up.  Dr. Winston Ndugu suggests that Meredith's oldest daughter, Zola, should talk to her mother to get her to wake up. At the same time, Meredith and Derek reconnect.
🥺 this moment 🥺 #GreysAnatomy pic.twitter.com/7vlc8jdJ4Q

— Greys Anatomy (@GreysABC) April 23, 2021
The couple had their dream wedding on the beach, with Derek dressed in a khaki suit and Meredith in a flowy white dress. However, Meredith struggles to decide whether to stay on the beach with the love of her life or return to her children. 
Derek tells her that it is not her time and that the children need her. As Zola hugs her mother in the hospital, Meredith wakes up. The scene (and the season thus far) has been incredibly emotional. 
this. is. forever. #GreysAnatomy pic.twitter.com/RtSKFsWVWl

— lex (@lexthestan) April 23, 2021
Fans have shared their feelings on social media. One shared their excitement for the couple finally marrying, with screenshots from the episode alongside the fan wrote in uppercase that they had their dream wedding.
Another adoring fan of the show shared the thought of many fans by writing that the couple had the most "iconic" wedding in the history of television. Another shared a gif of the moment and used puppy-dog-eyed emojis to describe it. 
THE MERDER BEACH WEDDING DRAWING ON THE FRIDGE!! #GreysAnatomy pic.twitter.com/41R0tpMRfB

— fiorella 🌼 (@linksukulele) April 23, 2021
Another fan shared screenshots of the adorable crayon drawing Ellis had drawn of her parents getting married. It perfectly depicted her parents' dream wedding. 
Another fan shared a photo of Sandro Oh's character, Cristina Yang, from an episode where she is crying and saying, "someone sedate me," along with all the events from the April 23 episode.
apr 23.
the day derek died.
merder's beach wedding.
the day derek left again.
the day mer woke up. #GreysAnatomy pic.twitter.com/y9BY1EhAOV

— ellie (@itsmeredithg) April 23, 2021
From all the reactions on Twitter, one thing is sure. Fans loved the moment of MerDer finally living out their wedding. Others are looking forward to April and Jackson reuniting in the upcoming episode. 
At the end of the last episode's audiences got a sneak peek of Dr. April Kepner, and fans wonder what this could mean for Dr. Jackson Avery as the pair were romantically involved in previous seasons.