Check Out Eddie Murphy's Ex-wife Showing Her Rap Moves as She Dances in Designer Outfits (Video)
Eddie Murphy's gorgeous ex-wife Nicole Murphy strutted her stuff in her recent media show-off where she filmed herself displaying her upscale sense of style with different fashionable pieces.
Nicole Murphy was on top of her fashion game in a recent clip on Instagram where she showed premium fashion content enough to inspire the classy side of fashion lovers.
The star channeled nothing short of trendy looks in her lookbook slide, backing it up with her classy aura. The Instagram reel opened with Nicole dressed in an all-white outfit.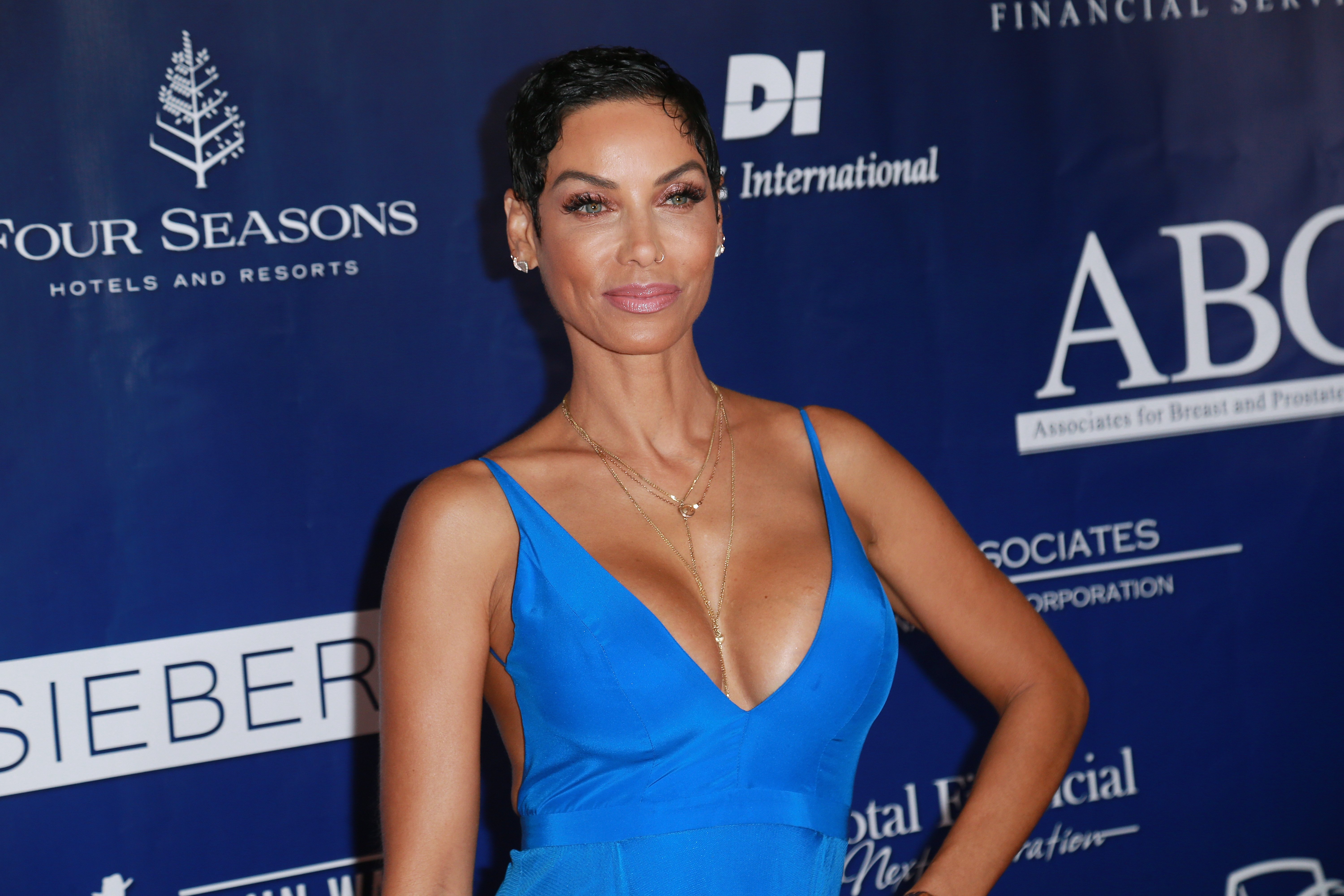 The ensemble included a white wrap top with one sleeve. The crop slanting top clung nicely to her upper body with cut-outs around her toned abs. She matched it with a pair of utility pants and white boots. 
The fashion icon danced towards the camera showing off her swift body moves. Her outfit soon morphed into a chic glam as she donned a grey trench coat and a white stetson. She captioned:
"I'm gonna show you how to take this simple look to another level.."
The next glam choice was another trench coat, this time, a brown checked bespoke with its girdle left hanging. The star plopped a smaller hat in her curls while she danced towards the camera. 
The remaining parts of her caption had her listing off her outfit combination, starting with her coat from Helmut Lang. She also rocked Chanel boots and a Prada hat. 
She and her trainer drop nuggets on nutrition and workout regimens.
Fans on Nicole's media pages would attest to the fact that she has proved to be multifaceted. From displaying top-notch fashion choices to upholding healthy living, Nicole knows her onions.
The star, who has five grown kids with screen icon Eddie Murphy, is a stickler for fitness and backing it up with rigorous workout sessions, and so far, she has results to show for it. 
Once when spotted on the streets of West Hollywood, the actress flaunted her famous curves and fit figure in a form-fitting outfit. She was seen making her way out of the gym.
Nicole donned a crop top that showed her ripped abs and a pair of animal skin leggings that defined her curves and fit limbs. For some years now, she has reached out to fitness enthusiasts via her Nicolemurphyfitness.com site.
There, she and her trainer drop nuggets on nutrition and workout regimens. Nicole is a mom and grandma these days, but most would agree that she is a glam grandma.
Last year, she and her ex-husband came together to celebrate their adult daughter, Bria Murphy's art exhibition. Nicole and Eddie were married from 1993 to 2006. Bria is their oldest child. Her younger siblings are Myles, Shayne, Bella, and Zola.