Nicole Murphy Flaunts Stunning Figure Posing in Fashionable Outfits She Styled Herself (Video)
Fitness enthusiast Nicole Murphy flaunts her audacious curves while showing her fans different ways to stylishly wear their sweatpants in a new Instagram video.
At 53, Nicole Murphy possesses a body women half her age would do almost anything to have. And when it comes to her fashion style, she continues to whip up new trends rather than keep up. 
Yesterday, the busty model took to her Instagram page to post a makeshift tutorial video where she showed her followers stylish tops they can pair with their sweatpants to create a trendy look.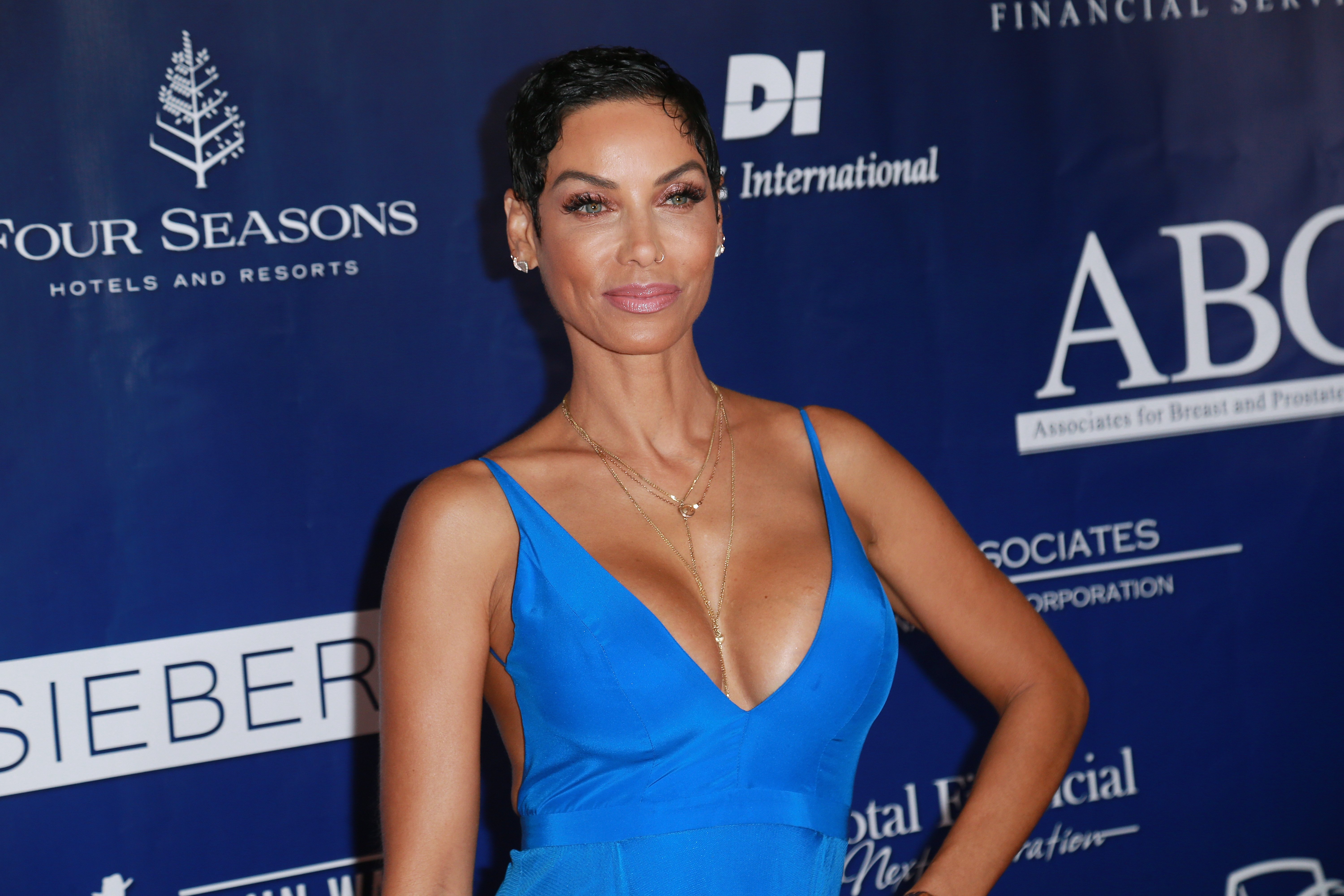 At the beginning of the clip, Nicole can be seen in her cozy, well-decorated bedroom with her signature short curly hair wearing a grey top with matching sweatpants. 
As the video rolls, Nicole switches up the look as she tries out different tops to create different outfits. From a knitted sweater top to a jagged T-shirt vest top, Nicole fully explores her creativity and even throws a hat at the end to give a classy look.
She wrote in the caption: "You can always take your sweat pants to another level. #fashion #style #keepitclassy #stylish #makeitfun #sweatpants #nicolemurphy #yfoy #everydayconfidence"
The former model enjoyed a relatively successful career in the fashion industry but has mostly hugged the spotlight due to her marriage to comedic actor Eddie Murphy. 
The two met in 1988 and later tied the knot in 1993. During their time together, the former couple welcomed five children, Bria, Miles, Shayne, Zola, and Bella.
Apart from the IRS, Nicole also owed a law firm $600,000 and $60,000 to a landscaping firm.
After 12 years of marriage, Nicole filed for divorce from the "Nutty Professor" star in 2005. In her divorce filing, the 53-year-old fitness guru asked for custody of their five kids along with spousal support. 
Following her split from Eddie, Nicole began dating former NFL star turned TV presenter Michael Strahan in 2009, but the two ended their relationship in 2014.
Despite receiving a hefty divorce settlement of $15 million from her ex-husband, Nicole was reportedly broke by 2010 and owed the IRS $846,000, which forced her to put her home up for sale.
Apart from the IRS, Nicole also owed a law firm $600,000 and $60,000 to a landscaping firm. Another $5 million was also meant to be paid on her LA home.
Since then, Nicole has spent the last few years reinventing herself. She has managed to turn her passion for looking good into a thriving business with her fitness website.
On the website, Nicole shares the secrets of how she has managed to maintain her fit body despite her age and going through five pregnancies.
For most women, the mother of five is fitness goals, but as she has shown through several of her rigorous workout routines, attaining such a great body comes with great work and sacrifice.