Eddie Murphy's Ex-wife Nicole Puts Her Curves on Display Riding a Bike in Tight Top & Leggings
Iconic comedian Eddie Murphy's ex-wife Nicole Murphy wowed her fans in her new snaps uploaded to her Instagram stories. In the image, she wore a tight white top and black leggings while riding a bike.
Former model Nicole Murphy, 52, seems to be operating in a different time zone and appears to be aging in reverse. Her age-defying looks and audacious body are proof of such claims.
The fitness expert maintains a strict workout routine and does not pass up the chance to flaunt the results of her hard work. Nicole's Instagram page is brimming with hot photos showing off her toned body and beautiful curves.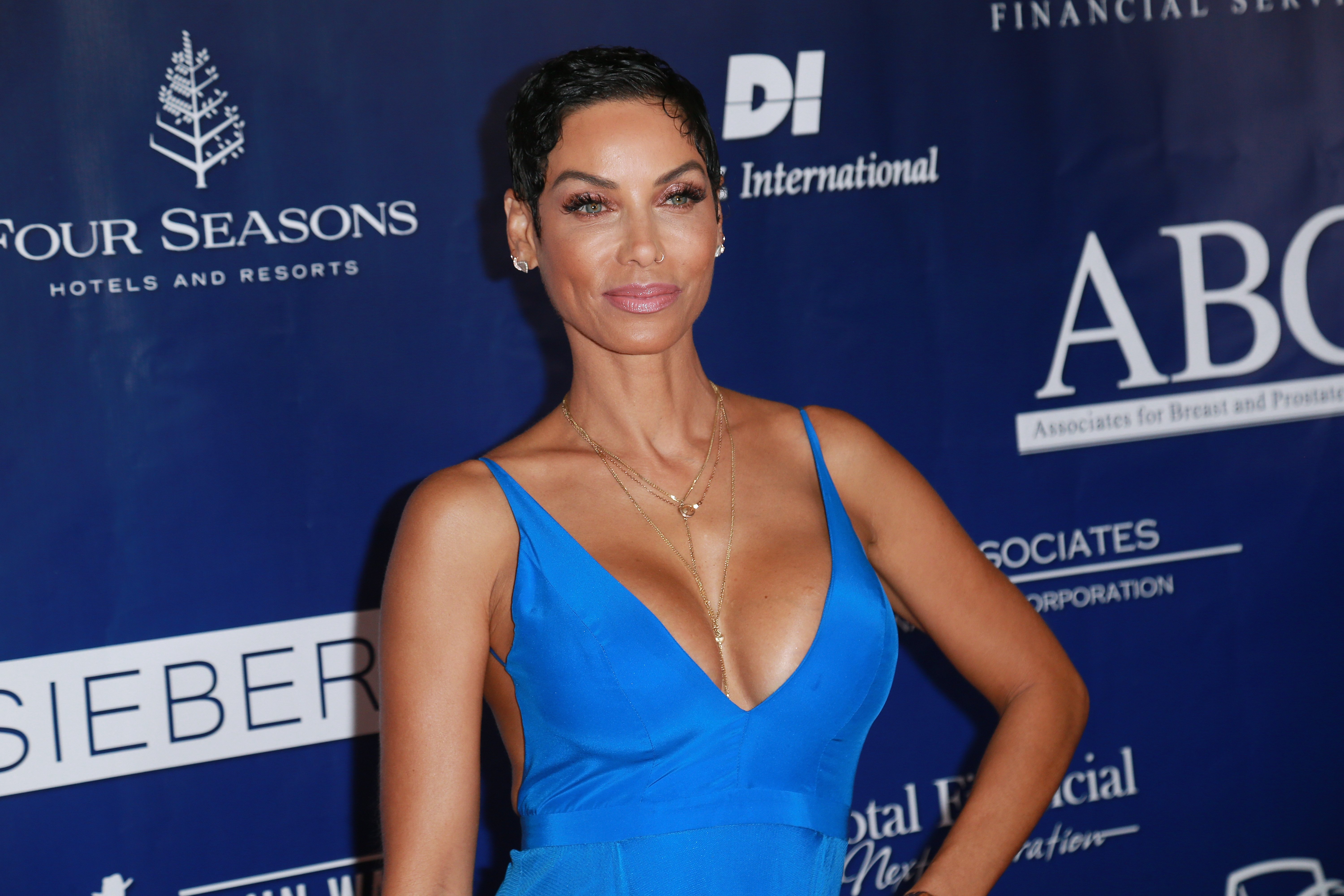 She recently added to her impressive Instagram collection when she uploaded a series of pictures of herself riding a bike in a skin-tight outfit and her followers were swift to take note.
Nicole wore a tight white top and black leggings that were the perfect fit for her well-toned body in the pictures. She completed the look with dark sunglasses and a pair of black running shoes. Nicole captioned the photo:
"SUNDAY FUNDAY."
Nicole was not alone as she enjoyed the fun bike ride. She was accompanied by her white furry friend, seated comfortably in a basket attached to the bike.
Nicole and Eddie Murphy were married for 13 years before they split in 2006. They share five children together, Bria, Miles, Shayne, Zola, and Bella. 
Apart from the Murphys, the star-studded event also had celebrity guests like Tina Knowles and Jaden Smith.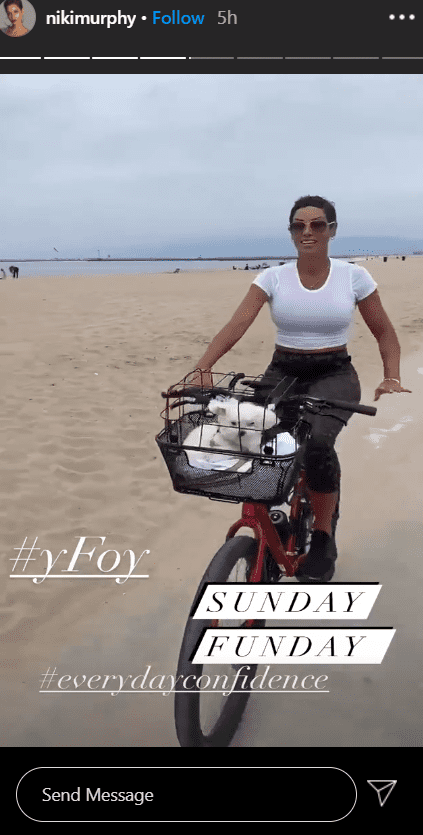 Eddie has also fathered five children from other relationships. He has a son Eric with his former girlfriend, Paulette McNeely, a son Christian with Tamara Hood, and his daughter Angel whom he shares with singer Mel B.
The "Nutty Professor" star also shares two children, daughter Izzy and son Max, with his fiancée Paige Butcher. Eddie is a devoted family man and his closely knit blended family speaks volumes about the effort he puts into parenting.
Even though he has children from five different women, the veteran actor has maintained a good co-parenting relationship with all women.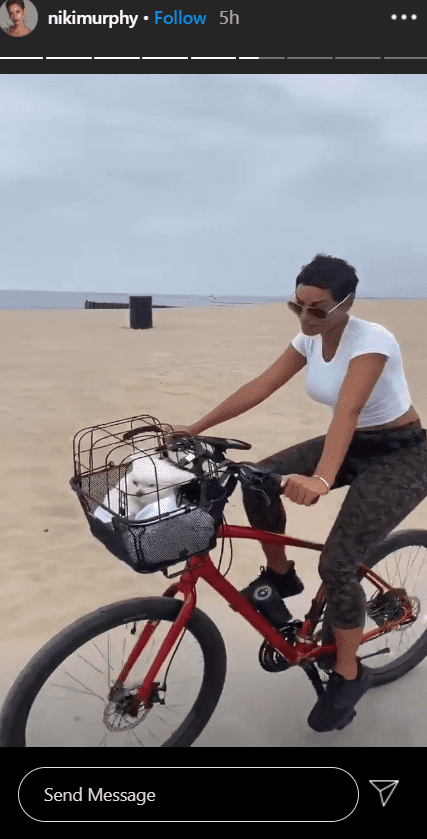 Eddie and Nicole especially share a close friendship despite moving on with different partners. Earlier in the year, the former couple reunited for their eldest daughter, Bria's art exhibition in Los Angeles.
The 59-year-old comedian was accompanied by his fiancée, Butcher, as they made a stunning red carpet appearance. Apart from the Murphys, the star-studded event also had celebrity guests like Tina Knowles and Jaden Smith.
As always, Nicole looked stunning at the event and opted for a chic look, wearing a brown jacket on top of a white inner top that showed off her toned abs. She wore black pants and completed the look with a black hat and brown heels.
Nicole continues to mystify her fans with her age-defying looks, but the former model will point to her strict fitness routine and healthy eating habit if you ask what her secret is.