LeBron James Overwhelmed by Wife Savannah's Beauty as She Shows off Her Figure in This Mini-Dress
NBA star LeBron James is in awe of his wife's beauty as her hourglass figure was in full display in a beautiful mini dress in his recent post on his Instagram story.
LeBron James gushed over his wife's beauty and physique on his Instagram story, where he shared a stunning picture of his high school sweetheart, Savannah Brinson.
In the post, Brinson was beautifully dressed in a tight-fitted, multi-colored sleeveless dress that gave her a perfect fitting showcasing her hourglass shape.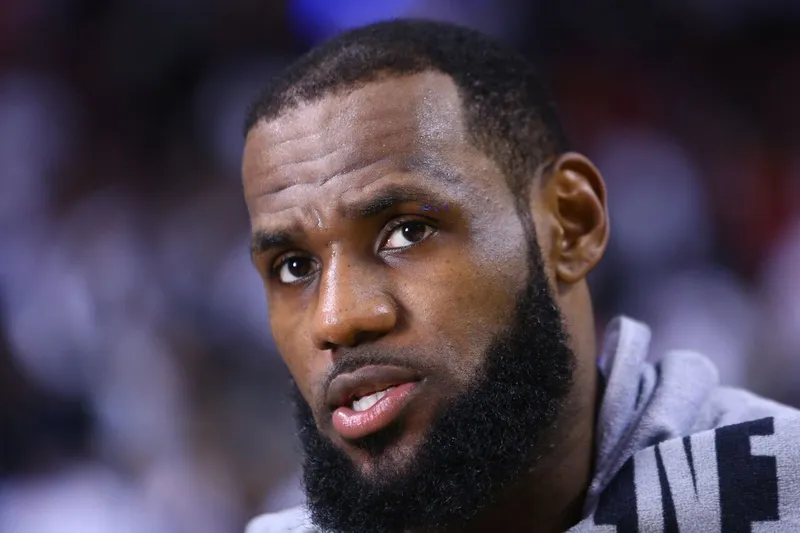 The dress was revealing and it classily exposed her upper body, including her bust and stomach region. Her hands were gorgeously placed by her sides while she looked away from the camera.
Brinson accessorized her look with a gold necklace and oval-shaped earrings, topping it off with a small ring while she rocked a neatly styled ponytail.
 James was definitely blown away by the extreme beauty following his inscription over the picture. He called his wife "Queen" before adding: "you're simply just flat-out beautiful!!!" 
Sometimes, a beautiful relationship results in marriage. This was the case for this couple as their relationship and marriage could be tagged as inspiring.
34-year-old Brinson shared why they were perfect for each other.
Brinson and James were high school sweethearts despite attending different schools. A source once revealed that the husband and wife met at a football game and finally went on their first date at Outback Steakhouse.
What started as a mere date sprung up, leading to the couple tying the knot on September 14, 2013. In an exclusive interview, 34-year-old Brinson shared why they were perfect for each other.
She revealed that she agrees with whatever is comfortable with her husband. She added that she loved him so much, and they were soulmates. 
Brinson is not just in love with the NBA star, she also has a knack for business. She opened a smoothie shop in 2013, but it closed three years later.
Apart from being a wife and an entrepreneur, Brinson is also regarded as a philanthropist following the establishment of the I Promise makeover event which provided underprivileged girls with prom dresses.
The couple shares three lovely children together, Bronny James,16, Bryce Maximum James,13, and Zhuri James, 6, and remain the best parents to them.