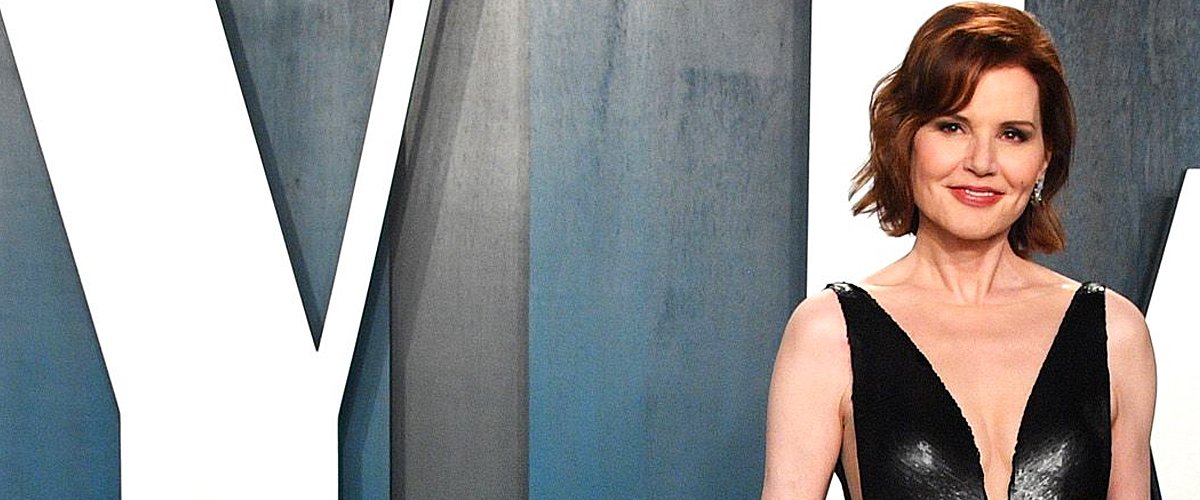 Getty Images
Geena Davis Denied Being Married to Reza Jarrahy — Who Are Her Real and Alleged Spouses?
Academy Award-winning actress Geena Davis made headlines after claiming she and Reza Jarrahy, her partner of almost two decades, were never married after he filed for divorce.
Davis' steady rise in the entertainment industry began in her 20s as she was an up-and-coming model. Eventually, she switched to acting, and it was the best decision of her career.
Her talent was evident because, after making her film debut in 1982's "Tootsie," she took home the Academy Award for Best Supporting Actress in 1988 for "The Accidental Tourist."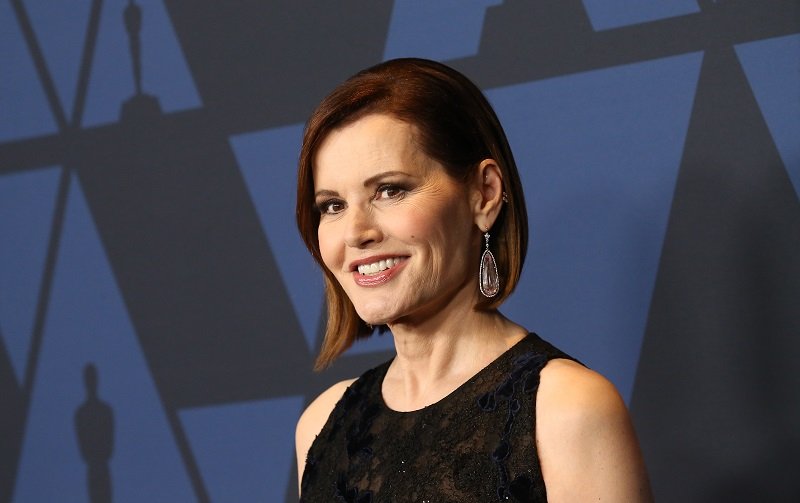 Geena Davis on October 27, 2019 in Hollywood, California | Photo: Getty Images
She then landed parts in "Thelma & Louise" and "A League of Their Own." But after that, probably because of Hollywood's obsession with age, she stopped getting significant roles.
Davis once admitted she always thought her career would continue thriving, but after turning 40, she felt she no longer existed in the entertainment industry.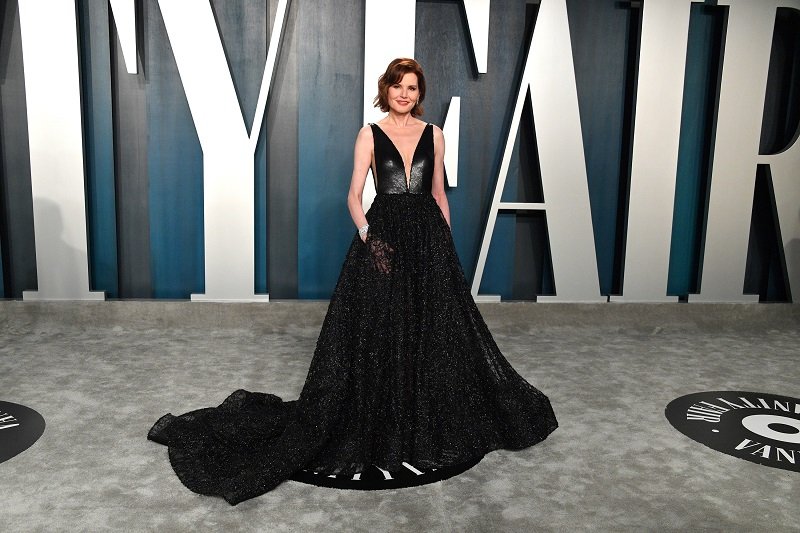 Geena Davis on February 09, 2020 in Beverly Hills, California | Photo: Getty Images
She turned to archery and was so good that she even competed in the National Trials and almost qualified for the Olympics. Practicing archery gave her the boost of self-esteem she needed to start dating Dr. Reza Jarrahy.
When they met at a party, he was 27 years old, and Davis was 42. The actress once confessed that she was always attracted to men she thought she could fix.
Geena Davis and Dr. Reza Jarrahy on October 17, 2013 in Beverly Hills, California | Photo: Getty Images
In her previous relationships, she would find her worth by "sacrificing everything" for her partner's sake. Davis found something different in Jarrahy, and she liked it, but their age difference was a problem.
The actress confessed that she initially dated the plastic surgeon just because it'd be fun. She was not thinking about a possible future together. As time went by, they noticed their age difference meant nothing.
Jarrahy said her claims of never being married were "bizarre."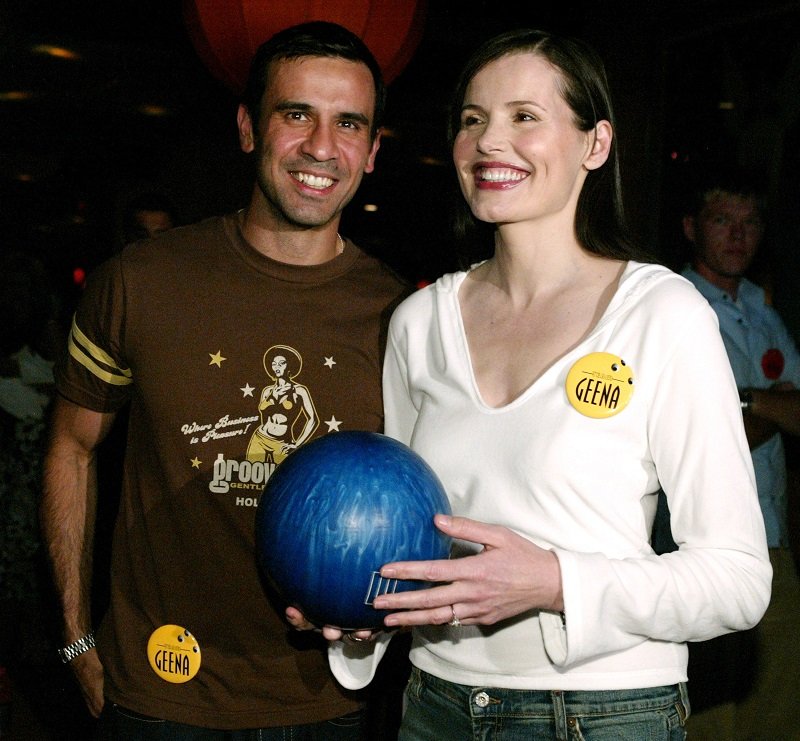 Dr. Reza Jarrahy and Geena Davis on July 13, 2003 in Hollywood, California | Photo: Getty Images
In 2001, the couple allegedly married and started having children right away. Their daughter Alizeh was born in 2002, and twin sons Kaiis and Kian joined the family in 2004.
Unfortunately, things got complicated in 2018, and Jarrahy filed for divorce. According to Davis, however, they could not get a divorce because they were not actually married.
Reza Jarrahy and Geena Davis celebrated a "marriage-like ceremony" in New York, but they never obtained a marriage license or paid for the required fees, so they didn't follow the 24-hour waiting period.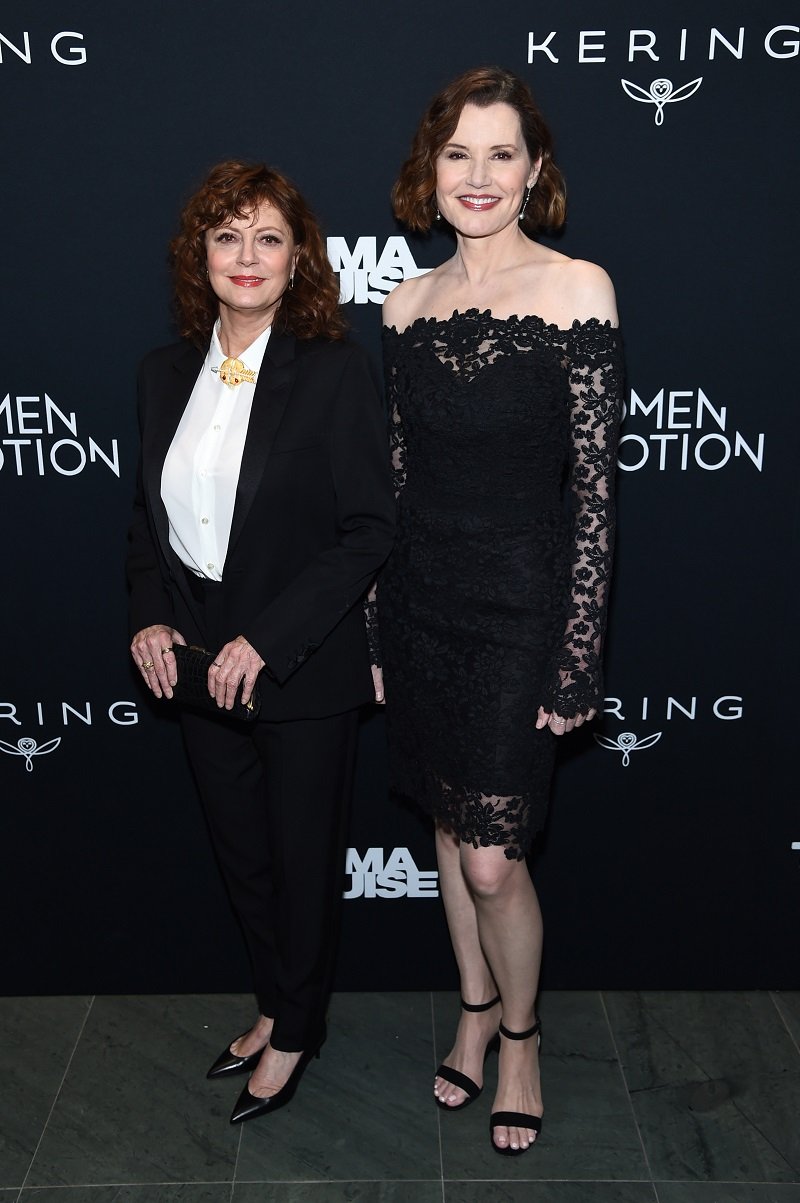 Susan Sarandon and Geena Davis on January 28, 2020 in New York City | Photo: Getty Images
In New York and California, people who want to marry need to get a marriage license and wait 24 hours to tie the knot legally. Davis added that Jarrahy was aware and agreed to go ahead without the license as they "never intended to marry."
Apart from that, she said they filed separate taxes year after year, something Jarrahy accepted but claimed it was a "financial strategy" to benefit Davis' tax burden.
Still, Jarrahy said her claims of never being married were "bizarre," and any suggestions that they had "no intention" of doing so were untrue. It is important to point out that Davis said in many interviews, including one with Oprah Winfrey, that she was married.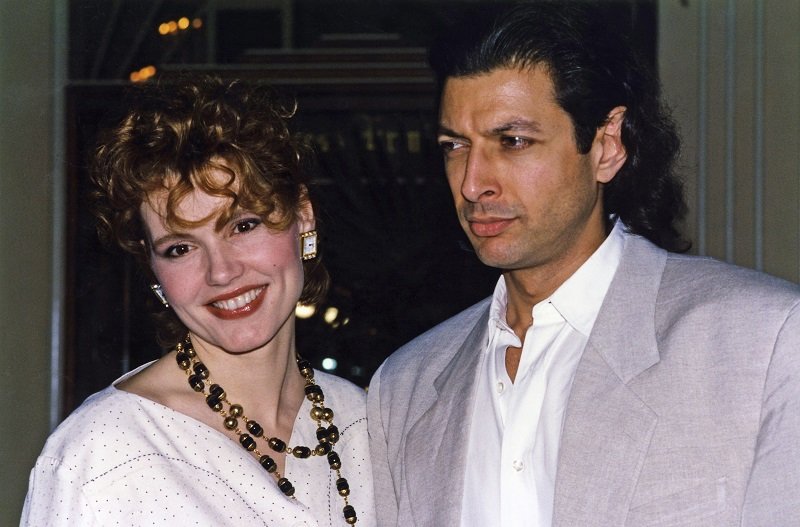 Geena Davis and Jeff Goldblum in Los Angeles, California circa 1990 | Photo: Getty Images
GEENA DAVIS' PREVIOUS HUSBANDS
Before Reza Jarrahy, Geena Davis was married to three other men. Her first husband was restauranteur Richard Emmolo, but they were together for only three years (1981-1984).
Davis' second husband was actor Jeff Goldblum. The ex-couple met on the set of "Transylvania 6-500" in 1985 and tied the knot in Las Vegas in 1989. Sadly, she filed for divorce in 1990 for different reasons, including that he didn't want kids.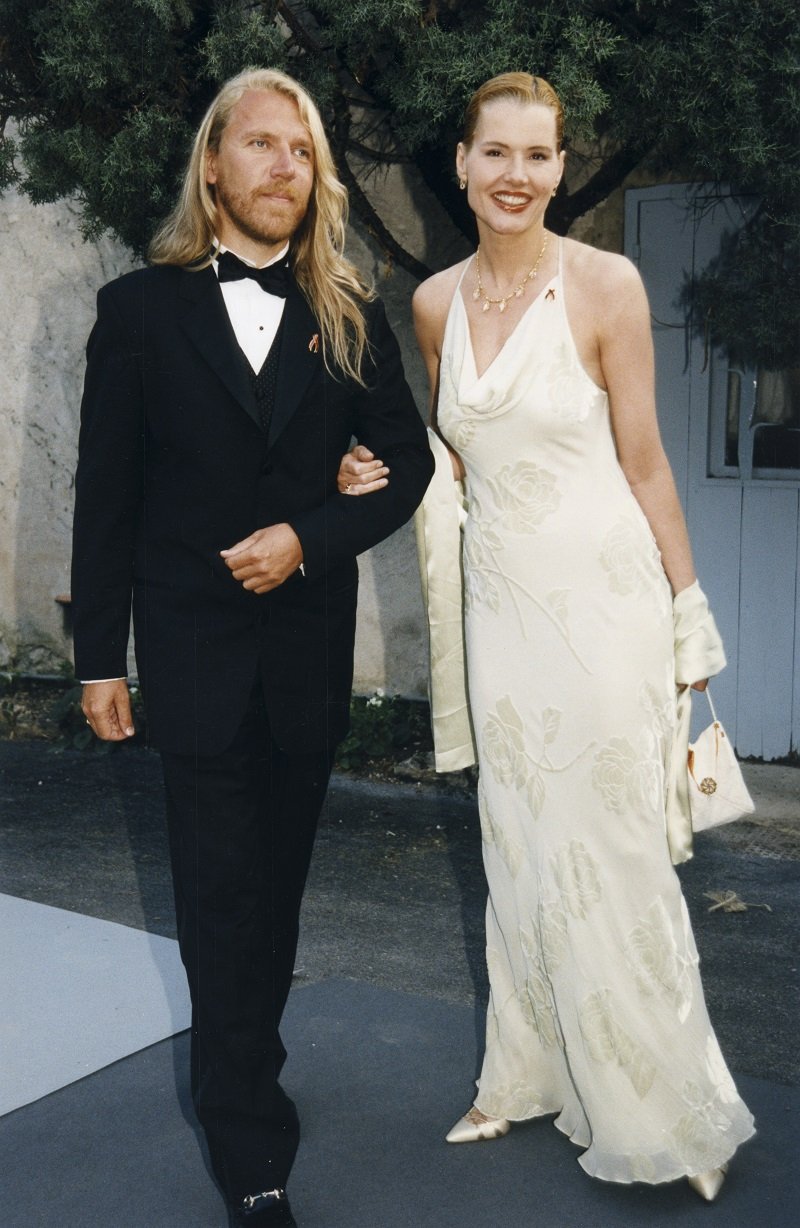 Renny Harlin and Geena Davis on May 15, 1997 in Cannes, France | Photo: Getty Images
The actress then married Finnish filmmaker Renny Harlin. They walked down the aisle in September 1993 but divorced in 1998 after Harlin fathered a boy with another woman named Tiffany Bowne.
At the moment, it is unclear what happened with Geena Davis and Reza Jarrahy's case. One thing is clear: If the actress could prove they were never married, he wouldn't get spousal support.
Please fill in your e-mail so we can share with you our top stories!