ET Online: Gayle King Reacts to Derek Chauvin Guilty Verdict as She Shares Her Hope for Change
Gayle King said her piece about Derek Chauvin's guilty verdict that came out on Tuesday, revealing she was too anxious to eat or sleep before they announced it.
"CBS This Morning" host Gayle King was able to sleep in peace the night after Derek Chauvin's trial verdict came out, but she claims it's too early for people to celebrate. She joins the growing number of people who expressed their relief that the verdict came out the way it did.
Speaking to ET's Kevin Frazier, she admitted that she couldn't sleep or eat properly before they announced the verdict. Chauvin, a former Minneapolis officer, knelt on the late George Floyd's neck for over nine minutes that led to his death.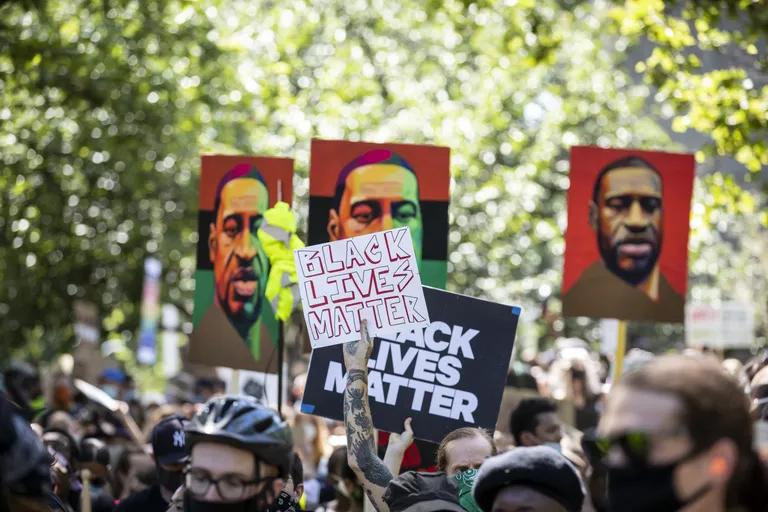 Frazier was charged with second-degree murder, third-degree murder, and second-degree manslaughter, and he was found guilty on all charges. Previously, police officers have never been charged for the deaths of Black men which is why people were anxious for the announcement.
The former police officer faces recommended jail time of at least 150 months or 12 1/2 years.
DOJ Considers Charging Derek Chauvin in 2017 Incident Where he Allegedly Beat Black 14-Year-Old and Knelt on Him for 17 Minutes https://t.co/VcHCtaWHD1 pic.twitter.com/J4LH4yJCHS

— The Root (@TheRoot) April 24, 2021
When Chauvin was found guilty on all three counts, King shared that the general mood in Minneapolis was happiness. While people had their doubts, it was a moment of relief when it was finally announced. She described the moment, saying:
"You know many people had prayed for this verdict to come out this way, but three for three – even the most optimistic people didn't think that would be the outcome."
King and Norah O'Donnell hosted "The Chauvin Verdict," a one-hour special following the trial over the death of Floyd. During the show, they compared the trial to a 1992 incident where Los Angeles cops were acquitted despite beating Rodney King, which resulted in widespread rioting in the US.
According to King, the acquittal was one reason why people weren't sure that the court would convict Chauvin. Although the verdict is something positive, she said it's too early to celebrate, as the country has yet to see whether it would finally put an end to police brutality against the Black community. 
Minnesota Attorney General Keith Ellison: George Floyd bears no responsibility for his death https://t.co/NlpYks7tyZ pic.twitter.com/dOoe5W9Foe

— The Hill (@thehill) April 26, 2021
However, she acknowledges that the verdict is one that should be "savored" by people. Although the change the US is starting to see regarding holding police officers accountable for their actions sprung from the death of Floyd, it gives people hope that maybe this time, things will be different. 
Before the trial, videos of Chauvin's brutal handling of Floyd went viral on social media, which caused worldwide protests against police brutality. People called for racial justice, and following the verdict, people were glad it was served at least for this one case. 
The former police officer faces recommended jail time of at least 150 months or 12 1/2 years, based on sentencing guidelines for first-time offenders. However, the prosecution is seeking a longer term, and he may face up to 30 years if the judge decides to do so.