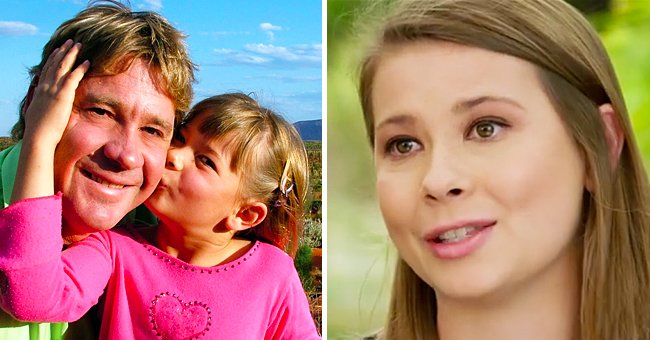 Getty Images. | Instagram/animalplanet
Bindi Irwin Tears up as She Talks about Dad Steve and Welcoming Her Daughter Grace without Him
Following the birth of her daughter Grace, Bindi Irwin revealed the devastation of becoming a parent without her late father, Steve Irwin in a recent and very emotional interview.
Though he died almost 15 years ago, "The Crocodile Hunter," Steve Irwin's memory still lives on in his children, daughter Bindi Irwin, and son Robert Irwin.
During a preview of a new special titled "Crikey! It's a Baby," which debuted on Discovery+ on Sunday, Bindi opened up about how her newborn daughter Grace will never get to meet Steve. Animal Planet shared a clip of the preview on its Instagram page.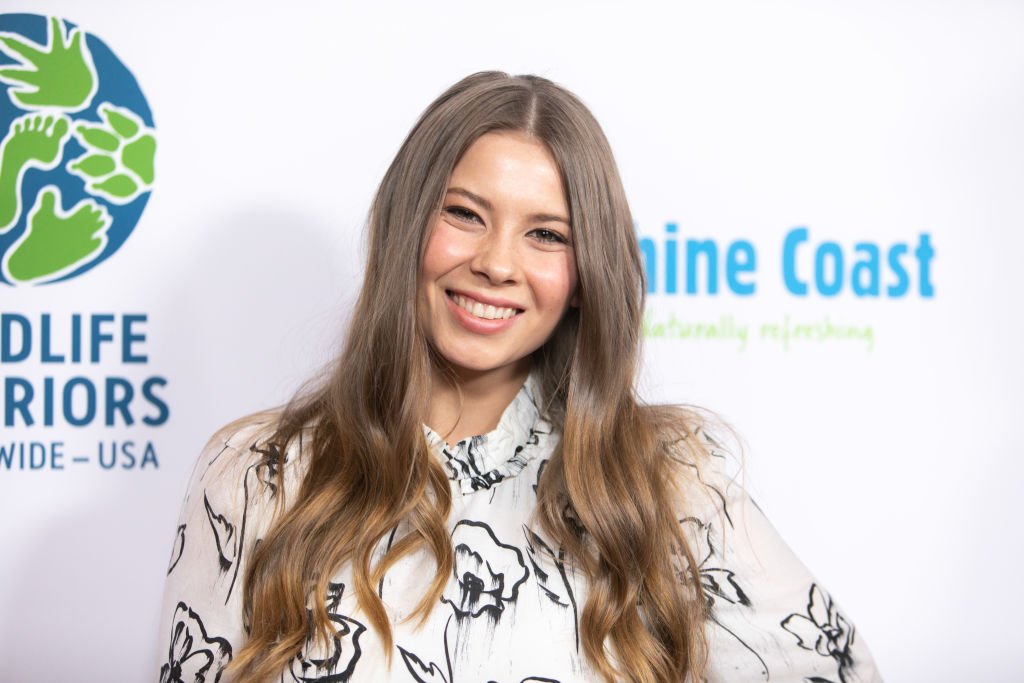 Bindi Irwin attends Steve Irwin Gala Dinner at SLS Hotel on May 04, 2019. | Photo: Getty Images
She said it is hard knowing Grace will never get to meet her maternal grandfather, adding that it is devastating because she will never get to see the connection between her father and daughter.
Bindi further said she could not wait to tell Grace all of Steve's stories and share how much of an amazing father he was. She started sobbing as she said:
"It's gonna be really special for her to know him through us ..."
Bindi further said her father's absence is hard because he would have loved Grace the most out of everyone in the world. However, she said she feels Steve is still with them in a way, adding that his heart and soul live on in every one of them. Hence, he is never really gone.
In the caption to the video post, Animal Planet said the new special would show the Irwins' journey to welcoming baby Grace. Bindi also replied to the post with red heart and praying hand emojis.
Bindi announced her daughter's birth via an Instagram post and explained the meaning behind her name.
People also obtained an exclusive clip from the new special showing as Bindi's mom Terri Irwin shared her excitement about becoming a grandmother.
Terri said becoming a grandma is the most marvelous, wonderful, indescribable feeling. Bindi also expressed delight at her mom, describing her as amazing before adding that she will be the most extraordinary grandmother.
Bindi and her husband Chandler Powell welcomed their daughter on March 25. Bindi honored her late father by naming her daughter after him.
Grace's full name is Grace Warrior Irwin Powell. Bindi announced her daughter's birth via an Instagram post and explained the meaning behind her name, writing:
"Her middle names, Warrior Irwin, are a tribute to my dad and his legacy as the most incredible Wildlife Warrior."
Accompanying Bindi's lengthy post was a picture of her and Chandler holding Grace and looking at her with the most loving eyes as she slept peacefully.
Grace's full name adds to the long list of unusual celebrity baby names, with many celebrities opting for what is most unique when it comes to naming their newborn children.
Please fill in your e-mail so we can share with you our top stories!