Bindi Irwin Pens Heartwarming Note For Her Husband Chandler Ahead of Baby Grace's 1-Month B-Day
Bindi Irwin pens a touching tribute to her husband Chandler Powell as their daughter Baby Grace celebrates her first month on Earth. She couldn't help but feel grateful for his presence in their lives. 
Bindi Irwin and Chandler Powell are doting parents to a beautiful little girl named Grace. As they celebrate their first month with her, the Australian wildlife conservation advocate couldn't help but gush about her partner for the love he gives his little family. 
Having a child can bring new feelings between partners, and for Irwin, she has nothing but appreciation for Powell. On Instagram, she shared how grateful she was to have the opportunity to call him her husband.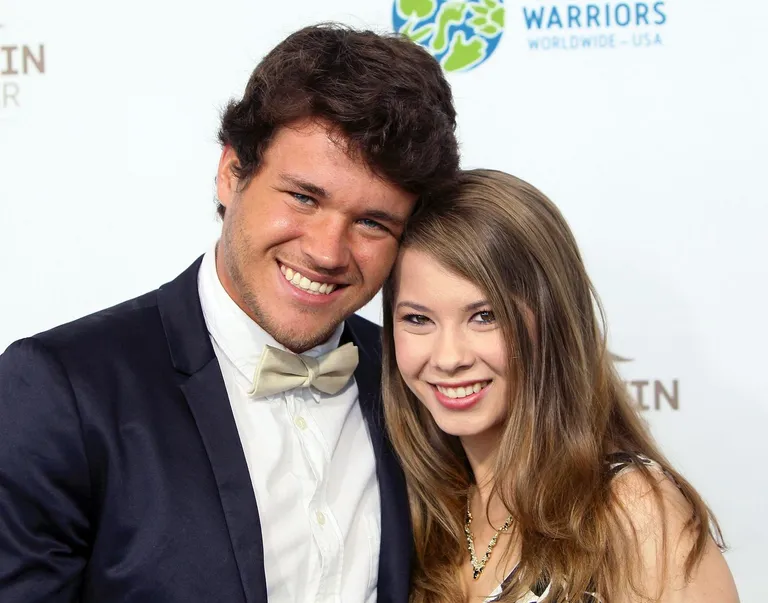 She accompanied the sweet caption with a photo of her 24-year-old husband looking at their daughter lovingly as she slept in his arms. The little girl was bundled up in a printed white swaddle and matching baby bonnet. Concluding her note of gratitude, Irwin said:
"Grace and I are beyond blessed to have him in our lives. His strength, love and kindness are the greatest gifts in the world."
After paying tribute to Powell, Irwin also made sure to shower their daughter with love on the special milestone. She gifted baby Grace with her first khakis, the signature uniform that their family wears as they run Australia Zoo.
On a special called "Crikey! It's a Baby," the new mom opens up about how her daughter, Grace, will never get to meet Steve. 
Bindi, the eldest child of the late Steve Irwin, said that her daughter would grow up caring for the Earth and animals the same way the rest of their family has done through the years. In the adorable photo of baby Grace Warrior, she laid near the zoo's tortoises peacefully. 
Although it's been 15 years since Irwin's death, his children, Bindi and Robert, continue to honor his legacy of animal and wildlife care and conservation. On a special called "Crikey! It's a Baby," the new mom opens up about how her daughter, Grace, will never get to meet Steve. 
However, she assured their fans that while her daughter will no longer get to spend time with her late father, she will not hold back on telling her stories about how great of a father he was. She will make sure that the little girl gets to know how special he was through the rest of the Irwins.