Kimora Lee Simmons' Daughter Aoki Shows Uncanny Resemblance to Mom Wearing a Yellow Versace Outfit
Clad in a sleeveless outfit, Aoki Lee Simmons looked like a mini-version of her stunning mother, Kimora Lee Simmons. Take a look at the young woman's beautiful selfie.
Aoki Lee Simmons proved that beautiful genes run in the family. She revealed an uncanny resemblance to her mom, former model Kimora Lee Simmons, in a photo she posted to Instagram.
The picture shows Aoki wearing a Versace yellow and white sleeveless shirt with a stylish neckline. The 18-year-old fashionista styled her hair up in a bun.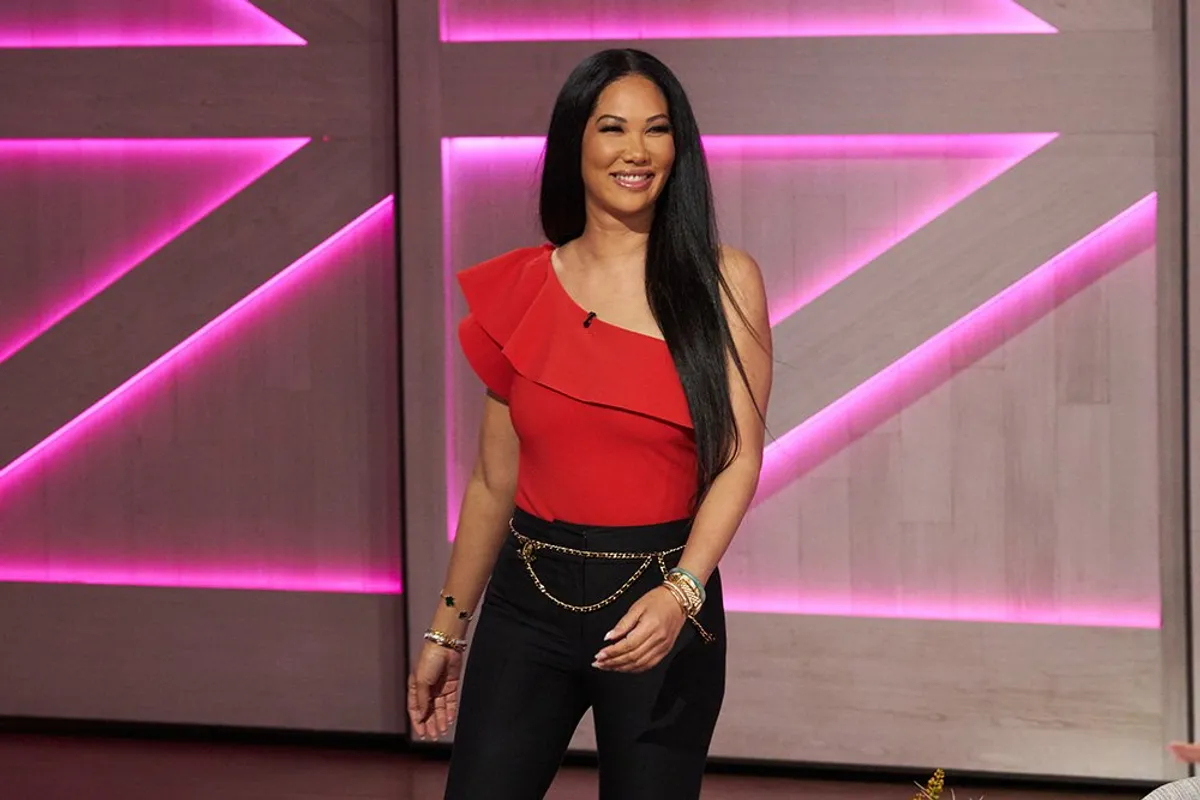 Aoki tilted her head sideways, showing her beautiful smile and structured jaw. She seemed to lean toward the sunlight while sitting on the floor. 
She paired her outfit with elegant pearl earrings and put on light makeup. The way she angled her face is reminiscent of Kimora's. Many fans in the comment section were in awe of her look. A fan wrote:
"gorgeous as always.💘💘"
It wasn't just in her recent picture that her resemblance to her mother was apparent to others. When they went swimming in St. Barts Island in January, Kimora looked more like Aoki's sister than her mother. 
Besides Aoki, Kimora is mother to four other children - Ming, 21, Kenzo, 10, Wolfe, 6, and 10-year-old adopted son Gary. Even after raising many children, the Baby Phat founder remains youthful at 45. 
Although they both like to take care of their looks, Aoki also has an interest in reading books.
Kimora credits her youthful looks to following a daily skincare and beauty routine. Among her beauty products are scented sprays and beauty serums, as well as lip gloss. 
Like her, Aoki also has a beauty regimen. Of all the products she's been using, she particularly likes essential oils, Vitamin C serums, and moisturizers.
Apart from beauty routines, the mother-daughter duo loves to stay active. Kimora enjoys doing workouts at the gym and meditating, while Aoki loves yoga and running. 
Although they both like to take care of their looks, Aoki also has an interest in reading books. She loves to feed her mind with new knowledge because it plays a huge role in her self-care sessions at home. 
Aoki has been studying remotely from home after Harvard University, where she studies, had to evacuate students because of the ongoing pandemic. 
Harvard is one of the Ivy League universities that transitioned to online education as a means of keeping their students safe during this pandemic.