Kimora Lee Simmons' Daughter Aoki Is Barely Recognizable Posing In Trendy Tights in a New Photo
Kimora Lee Simmons' second daughter Aoki Lee Simmons showed off a voguish look in her new media share as she fused elegance and street style to the delight of fashion lovers. 
Young model Aoki Lee Simmons tipped the fashion scale a notch higher as she displayed street style with a hint of classiness in her recent Instagram upload. The youngster had no hair out of place as she strutted her stuff. 
Aoki posed outdoors, leaning on a door as she rocked a silky blush pink dress that reached above her inner thighs. The skimpy dress featured cutouts along the sleeves and a top-to-bottom zipper.
Aoki paired her bespoke with a sheer black pantyhose that left her long limbs on display. The teenage star spiced up her look with smokey makeup with most of the details around her eyes. 
The youngster let her tight curls down as the tresses fanned her crown and the nape of her neck. She showed her fashion expertise as she leaned up against the door with a sultry gaze at the camera. She captioned:
"So it's actual Taurus season this time…"
While her sister Ming Lee Simmons studies at New York University, Aoki recently completed her freshman year at Harvard. The girls juggle academics with their fashion careers.
At the time, [Kimora] just had her third child, Kenzo Lee Hounsou, and she was grateful to have her helpful daughters around. 
Aoki grew up in the fashion world alongside her older sister, thanks to their fashion icon mom, Kimora Lee Simmons. These days they are in college but keep being multifaceted.
Last year, the Lee Simmons siblings proved they were ready for the endless opportunities and creativity obtainable in fashion. Together with their mom, they revamped the family's franchise, Baby Phat. 
Speaking in an interview, an ecstatic Kimora gushed over her girls as she relayed that the rebranding of Baby Phat connoted "old meets new." She pointed out that it was refreshing to have her daughters input their millennial touches to the retro fashion brand.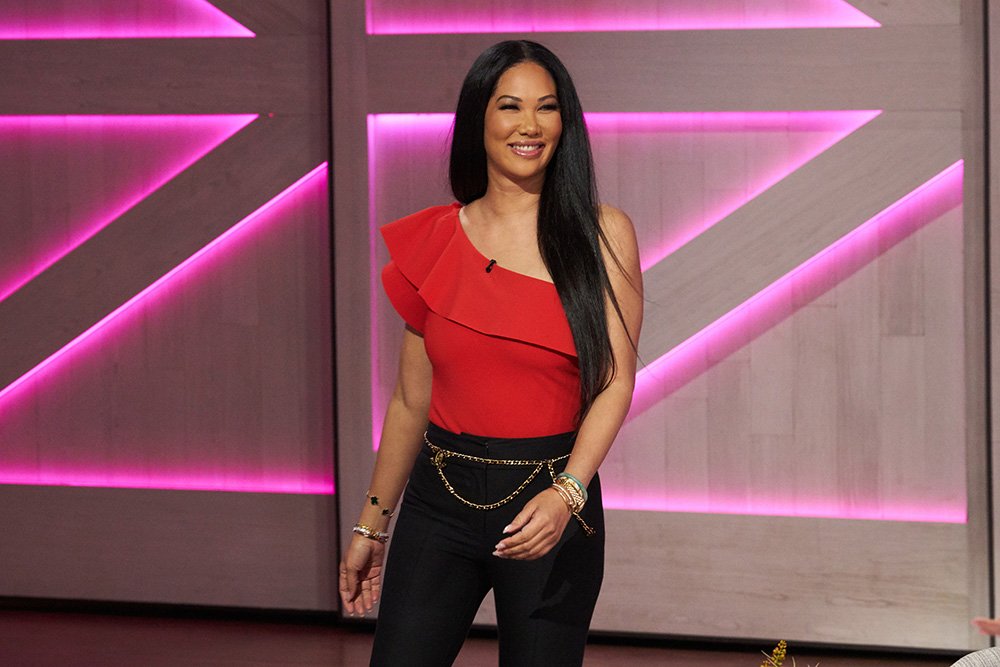 Kimora, an A-list model, understands the importance of preserving the family's business but never neglects the family as a unit. In an old chat, the star established that being a mom was of the highest priority above her many achievements.
The star sweetly talked about her love for her kids and how she did not mind expanding the family. At the time, she just had her third child, Kenzo Lee Hounsou, and she was grateful to have her helpful daughters around. 
The proud mom once gushed about her kids' spotlight achievements, stating that they could grasp the essence of the limelight at a young age. Kimora, however, showed that she knew when to curtail exposure.