Gymnast Simone Biles Chops off Her Hair and Debuts a Gorgeous Bob Cut — See Her New Look
Renowned American gymnast Simone Biles debuted a new hairstyle, and she looked more beautiful than ever. Check out her stunning pictures on Instagram.
Simone Biles, the most-decorated gymnast in the world, recently dazzled many fans after dropping new photos on her Instagram feed, showing her latest hairstyle. 
The stunning photos featured Biles hanging around the backyard, beaming while dressed in an animal-printed long-sleeved shirt. She showed off her gorgeous bob cut.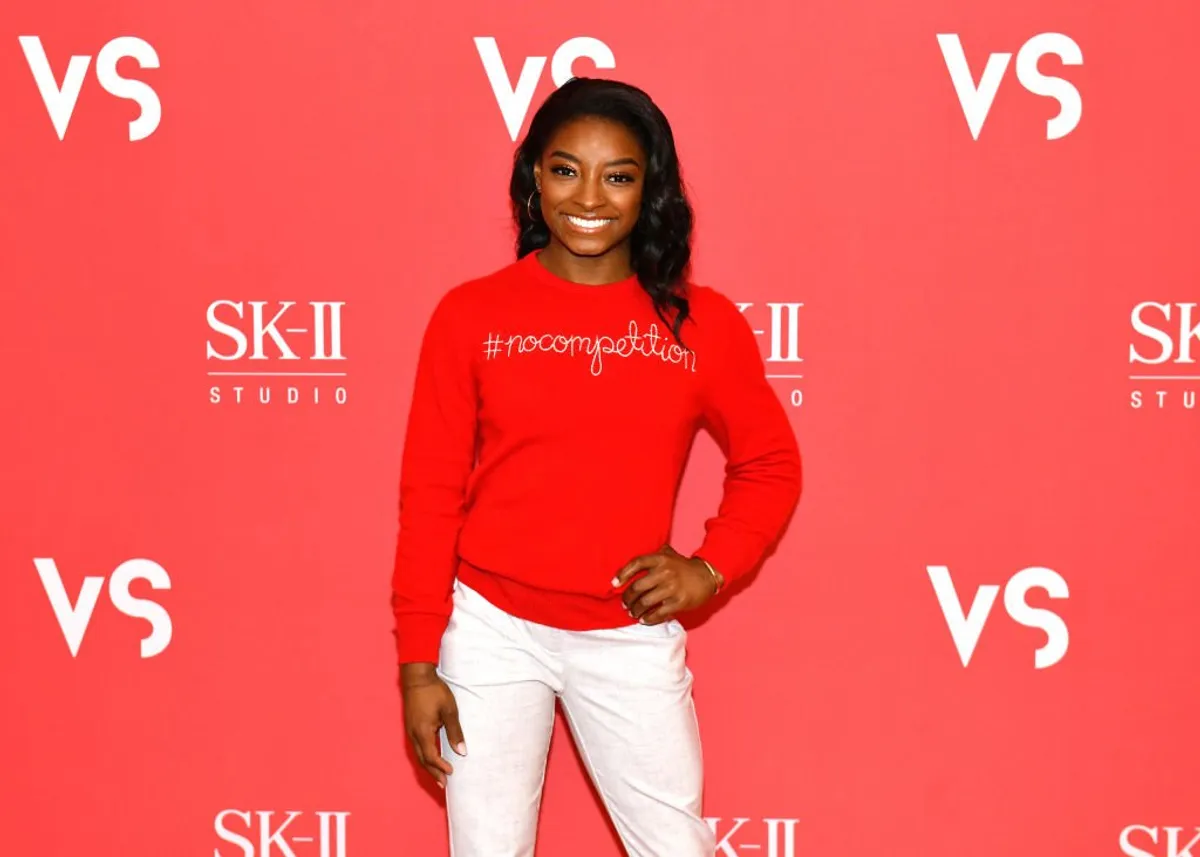 In one of her photos, Biles put her hands on her head, emphasizing her beautiful haircut. The 24-year-old athlete expressed happiness over her new look, writing in her post:
"um 💇🏾‍♀️ I did a thing. [sic]"
The gymnastics star's friends and awestruck fans quickly commented that they absolutely adored her new short hair as it fits her well. One admirer exclaimed, "Looks fabulous!"
Before chopping off her hair, Biles sported long braids during a romantic vacation with her boyfriend, NFL star Jonathan Owens at Nikki Beach in Miami, Florida.
The athlete has been enjoying her time with Owens since she made their relationship Instagram official in August 2020. She described the 24-year-old football star as a "real man."
Many people praise Biles not only for her remarkable gymnastics performance and romantic life but for staying true to herself. She previously opened up about how she was criticized because of her hair.
Critics wanted her to change her hairstyle, but Biles, who has been in the spotlight for a long time, said she's not changing her hairstyle based on public opinion. 
Biles' hair transformation came after she parted from her previous sponsor, Nike, and signed an official contract to represent Athleta, a brand dedicated to women in sports and owned by clothing retailer Gap.
Biles signed with Nike in 2015 after winning the individual all-around title at the world championships. In 2016, she represented Nike at the Rio Olympics, where she won five medals, including four golds.
Biles is the latest athlete to leave Nike. She felt "aligned" with Athleta's brand values more than Nike, a company known for its many scandals involving its employees and sponsored athletes.
Following Biles, the late NBA star Kobe Bryant's camp is also letting his Nike contract expire. Once it expires, his widow, Vanessa Bryant, will reportedly pursue another deal.