Ice-T's Wife Looks Cute In PJs as She Gives a Glimpse of Mornings with Her Daughter & Dogs
Ice-T's wife Coco Austin loves taking adorable pictures with her daughter Chanel, recently taking to Instagram to yet again share another mother-daughter snapshot. 
Wife to Ice-T, multitalented Coco Austin, took to social media sharing a picture of her and her daughter Chanel. They both wore pajamas, Austin showing off their relaxing morning with their dogs at home. 
Chanel and her doting mom looked snug in their nightwear. Austin leaned over her child, giving her a tight sideways hug while they both looked into the lens with their sparkling eyes.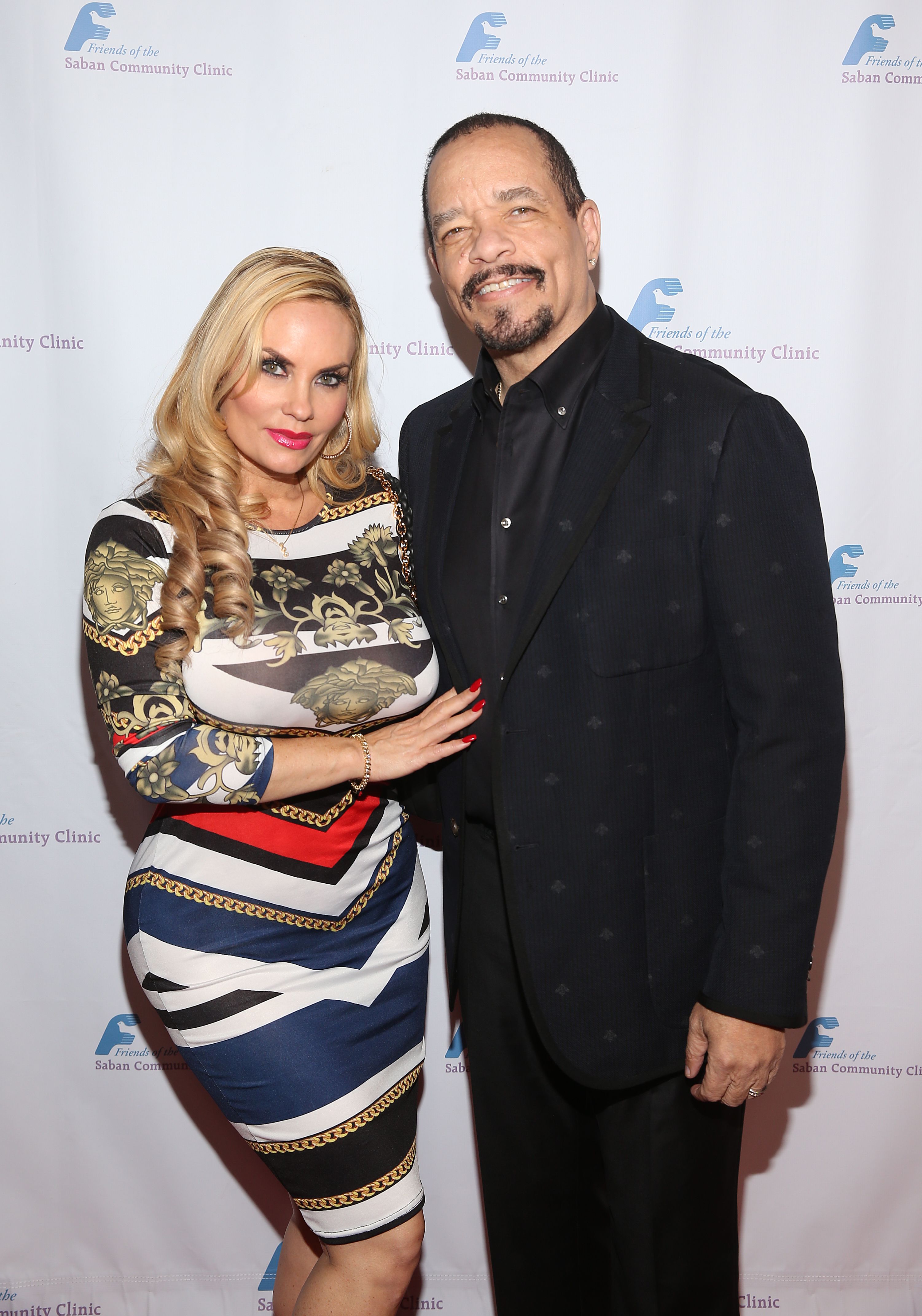 TIME TO WAKE UP!
Austin's white pajamas suited her alluring essence, covered head to toe in tantalizing red lipstick marks. Taking to the caption, she wished her followers morning greetings, continuing to write: 
"Everybody in my house wakes up slow ..Chanel and dogs could sleep til the afternoon if you let them."
She held a cup that donned the words "Dog Mom," fitting for the picture as two bulldogs lay on both sides of her and Chanel as they sat on the red couch. The furry friends were still half asleep. 
FASHION FORWARD PAJAMAS
Chanel wore multicolored floral pajamas, her light brown hair still messy from having just gotten out of bed. Her face was completely make-up-free while her mom had already begun the day wearing some make-up. 
It came as a shock to them when their bulldog Spartacus passed away.
Fans and followers absolutely adored the mother-daughter lazy morning post. One asked them where the pajamas had been bought, while another commented that they looked classy. 
TWINNING IN STYLE
Austin loves taking it to the next level, making sure to share snaps of her Chanel dressed in the same clothing as her. In a post where they wore matching floral dresses, she wrote: 
"Feeling flowery today… We love our matching purses."
Austin and Ice-T are completely okay with keeping Chanel as an only child. The actress said she is content with her family as it is with the thought of another child not even playing a factor in her life. 
BIRTHDAY CELEBRATIONS
Last year, Chanel's father took to Instagram, sharing a heartfelt tribute for his daughter's 5th birthday.  Ice-T posted many pictures of his child at different ages, wishing her a happy birthday in the caption. 
Austin also decided to send her little one some love online, sharing a snapshot of Chanel dressed in tight black leggings and cute ponytails, complete with yellow bows. 
As a family that obviously loves dogs, it came as a shock when their bulldog Spartacus passed away.  They said that the dog was like an older brother to their daughter when she was born. 
Spartacus was only 6 years old when he died due to issues stemming from surgery on his knee. Austin took to Instagram, expressing that she considered him the first child she had with her husband.