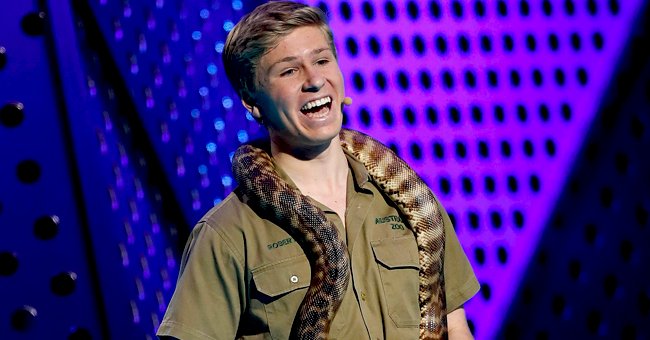 Getty Images
Robert Irwin Amuses Fans with a Photo of His Bizarre Camera Assistant
Robert Irwin has been devoted to wildlife photography for many years. Recently, fans were amazed when he posted a picture that showed him and his unusual camera assistant.
On April 23, Robert Irwin shared a snap of himself holding a camera with a snake on top on Instagram. Referring to the snake, he captioned the picture: "Every photographer needs a good camera assistant!"
It did not take long for the photo to receive 161,000 likes. Many fans expressed their amusement at Robert's bizarre camera assistant in the comments section of his post.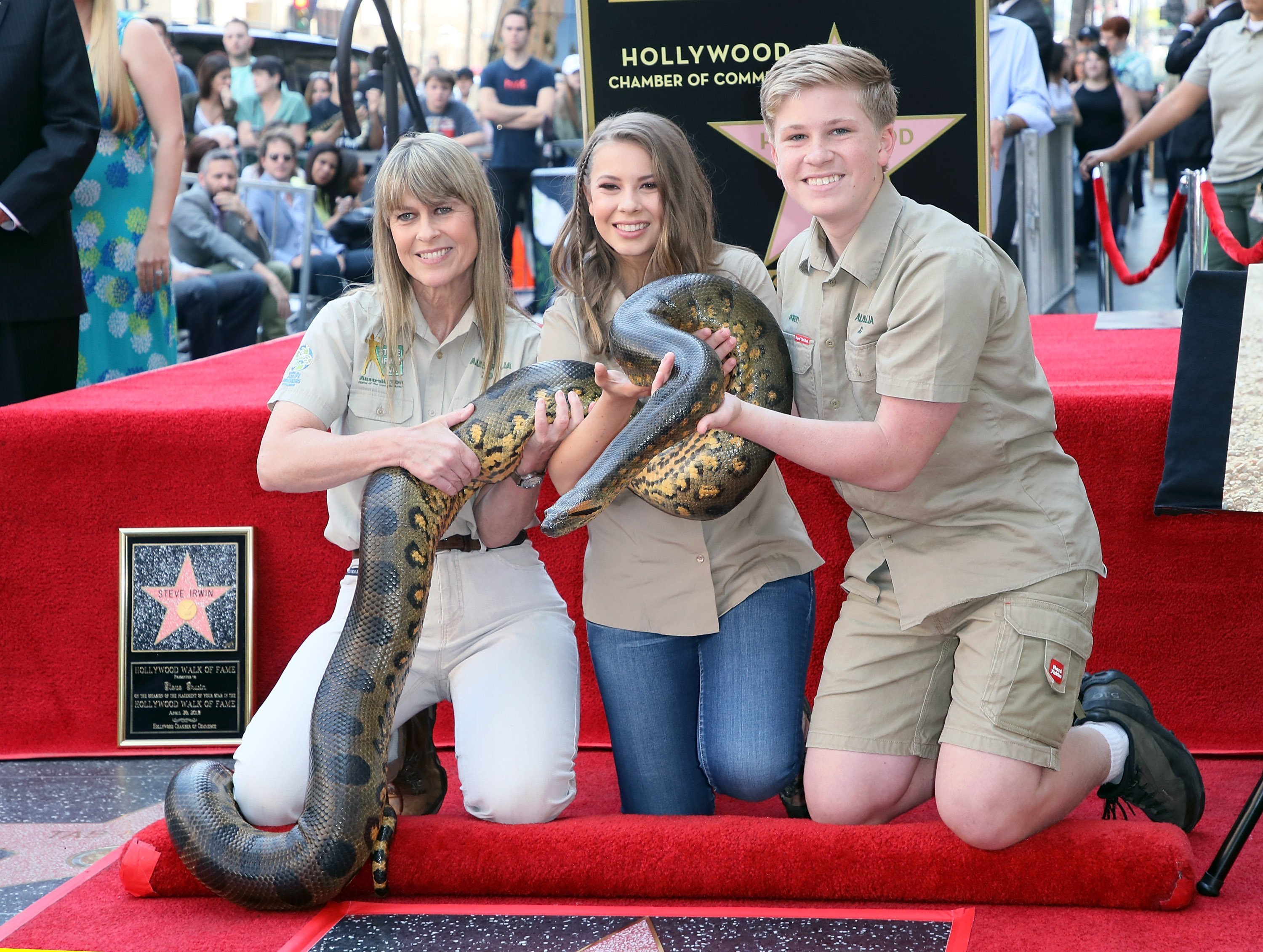 Terri Irwin, Bindi Irwin and Robert Irwin attend Steve Irwin being honored posthumously with a Star on the Hollywood Walk of Fame on April 26, 2018| Photo: Getty Images
One person remarked that the snake is the best camera assistant. Another added that it seemed like Robert and the snake enjoyed spending time together. Someone else commented:
"Woma Pythons are the best types of camera assistants. They make the process sssmooth."
In February, Robert received the Natural History Museum's Wildlife Photographer of the Year Award with a picture taken from a drone, which captured the ravaging Cape York bushfire.
In addition to being a profound personal honor, Robert said that the picture should also serve to remind people of their impact on nature and their responsibility to care for it.
When announcing her daughter's birth, Bindi shared the emotional significance behind the baby's name.
Dr. Doug Gurr, director of the London Natural History Museum, said the image is both "stirring and symbolic." Telling a story about the environment and the planet is at the center of Robert's work.
Meanwhile, the 17-year-old TV personality finally met his first niece, Grace Warrior Irwin, recently. His sister, Bindi Irwin, welcomed Grace into the world with her husband Chandler Powell last month.
In his first photo with Grace, Robert gave his baby niece the same gaze his late father Steve Irwin gave him in a throwback picture he shared on Instagram last July when celebrating Bindi's 22nd birthday.
When announcing her daughter's birth, Bindi shared the emotional significance behind the baby's name and how it honors Steve, who died in a diving expedition off the coast of Australia in September 2006.
Grace's middle name, Warrior Irwin, was a tribute to her father and his legacy as the most incredible wildlife warrior. Bindi said her father was the first to coin the term "Wildlife Warrior."
The mother of Bindi and Robert, Terri Irwin, shared a congratulatory message to her beloved daughter upon Grace's arrival, saying that Steve would have been beyond proud.
Please fill in your e-mail so we can share with you our top stories!