Cardi B's Fans Gush Over Daughter Kulture's Look In a Stylish Balenciaga Sweatshirt & Big Bows
As a celebrity's child, Kulture always has to look on point, at least according to her mega-famous mother Cardi B, who doesn't hesitate to spoil and share.
A picture was shared on Cardi B's daughter Kulture's Instagram account of her looking stylish as always. She wore a Balenciaga while sporting big bows and the fans went into a frenzy. 
Kulture looked distracted, with her foot up as she inspected something on the bottom of her shoe. As she looked down, her bows were in clear view, as well as the Balenciaga name on her shirt.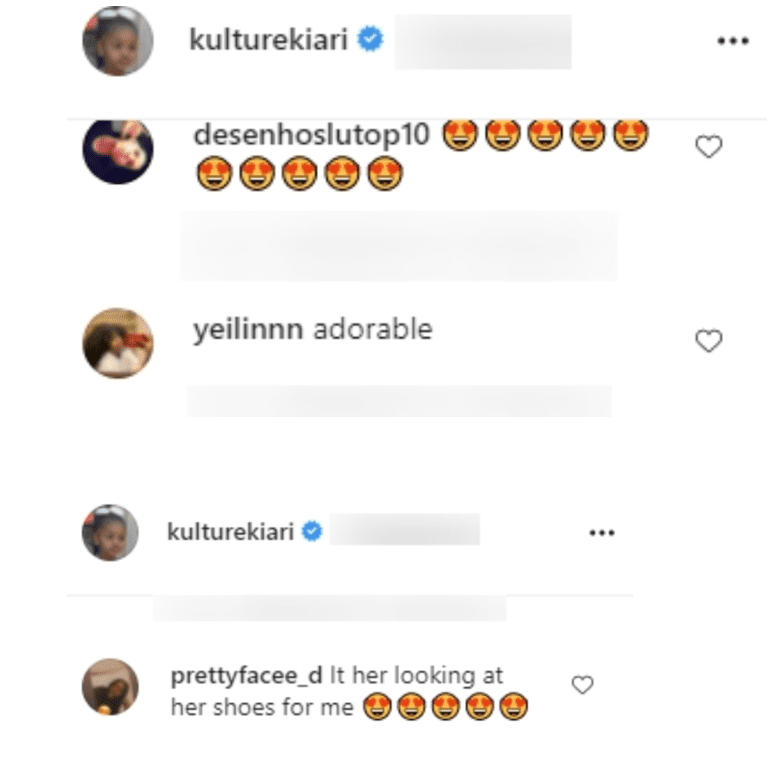 CUTE LITTLE THING
Although the way she stood was not a forced pose, she still seemed to exude a sense of style in her posture. Her bows were large, white, and kept two adorable ponytails up. The caption read: 
"Drip check."
Compliments gushed in from all over the internet, many calling her pretty and cute. Some even commented on her posture, with prettyfacee_d, remarking on how cute she was while looking at her shoe. 
FASHION FORWARD TODDLER
Followers @sogolkavandi.art as well as @cardbeauty both specifically commented on how cute Kulture is. Some admirers also noticed the expensive Balenciaga shirt, as well as the fashion-forward look in general. 
She clapped back, stating that celebrities' kids have to look good in order to represent their famous parents.
A lot of the fans sent through emojis to express their adoration, mostly ranging from heart to kissing to heart eye emojis. The post received around 274,000 likes in total.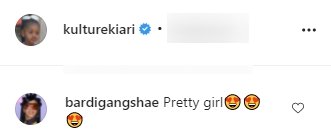 FLORAL FEVER
This is not where the fashion-conscious pictures of Kulture stop. Near the beginning of this year, a picture of her was shared wearing a floral dress with a matching handbag. 
The adorable picture was posted in honor of Valentine's Day. Pink balloons sporting hearts surrounded her as she sat on the floor with her hair tied up in ponytails once again. 
SPOILED PRINCESS
Cardi doesn't hesitate to spoil Kulture with fashion, such as when she went on a shopping spree to buy her a plethora of Chanel purses. She isn't unaware of the high life her little one is living, once stating: 
"My daughter came out of my [expletive] rich." 
She once received backlash for these choices after posting a picture of Kulture receiving a Birkin bag. She clapped back, stating that celebrities' kids have to look good in order to represent their famous parents.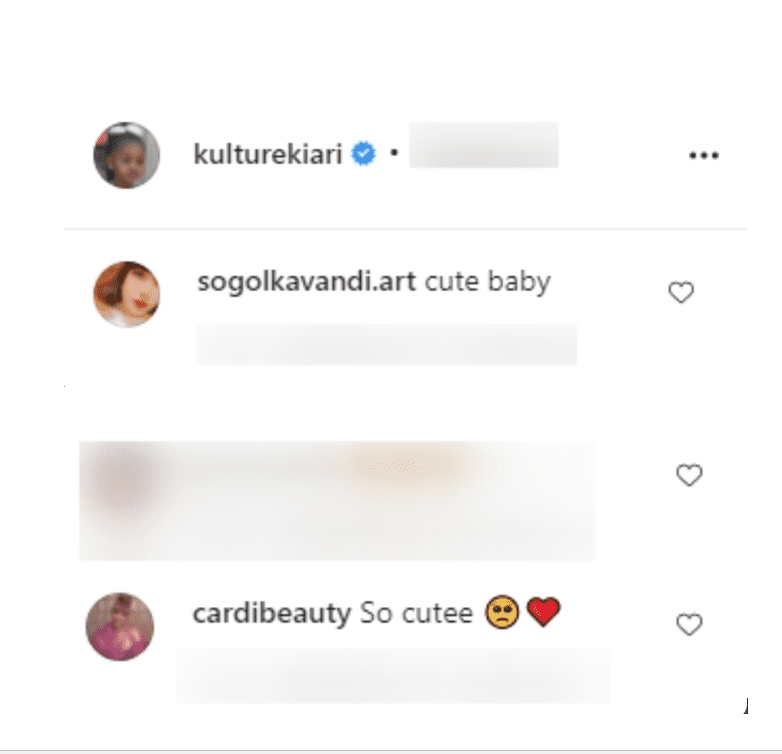 Music artist and rapper Offset is Cardi's husband as well as Kulture's father. They met in January 2017, after which Offset made it a point to have Cardi in his life.
However, since then, their relationship has been going through constant ups and downs. In 2020, Cardi filed for divorce but eventually chose to dismiss it.