Cardi B's Daughter Kulture Looks Trendy in Floral Dress and Matching Handbag in This Snap
Cardi B's two-year-old daughter, Kulture Kiari, poses in a pink floral dress sitting on the floor next to a giant teddy bear balloon in a post shared to her Instagram on February 14.
Cardi B's (Belcalis Marlenis Almánzar-Cephus) daughter with rapper Offset, Kulture Kiari, posted a picture to her 1.6 million followers on Instagram for Valentine's Day last Sunday.
Kulture looks like a mini model as she looks away from the camera, wearing sunglasses in a pretty dress with multi-colored flowers on it and a matching little handbag next to her.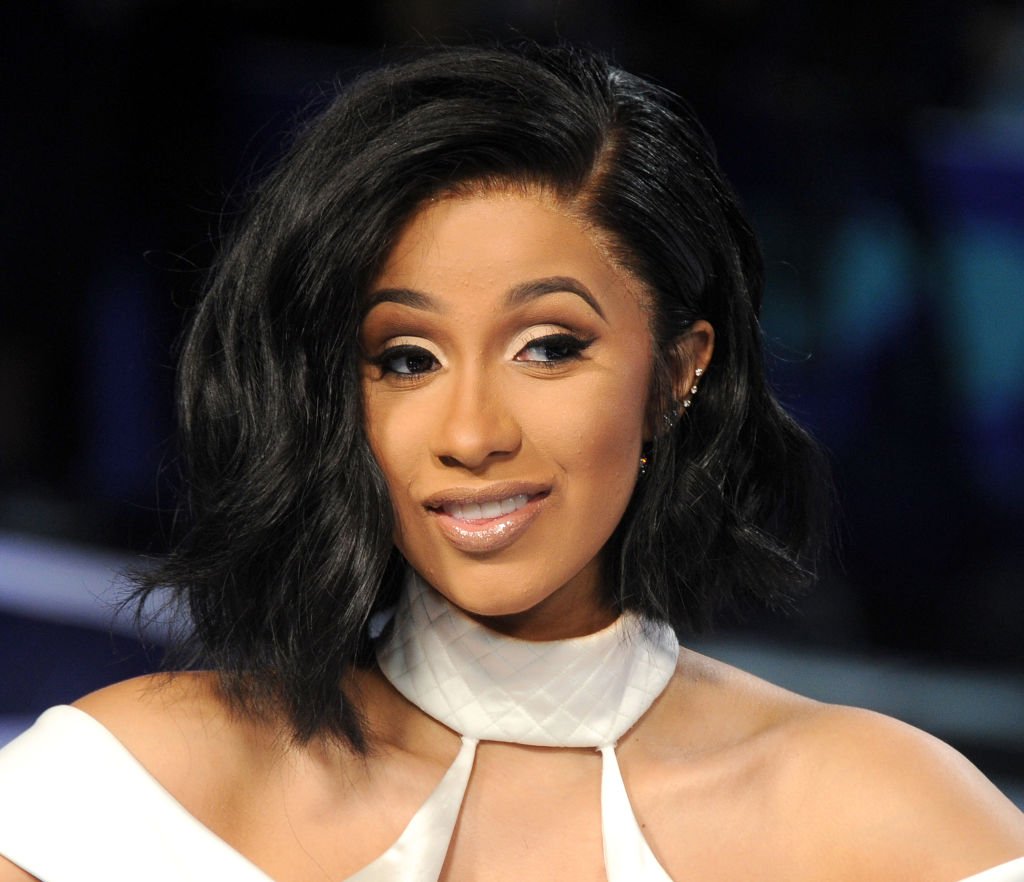 Kulture is every bit her mother's daughter in the picture as she models with matching floral accessories, including a hairband, earrings, and even her pink shoes add to the little girl's ensemble.
Smaller pink balloons surround Kulture on the floor, decorated with tiny white hearts to emphasize the day of love. Kulture's hair is styled into two pom-pom-like ponytails. She captioned the post:
"Happy Valentine's Day to the Kulchies only."
Kulture has undoubtedly been taking after her famous mom in her style and sass. Cardi recently shared a photo of her face covered in eyeshadow on her Instagram story because her daughter did her make-up for her.
Cardi recently opened up about raising her daughter, emphasizing that just because her child is growing up rich does not mean she will be extremely privileged.
Cardi and Offset celebrated a romantic Valentines trip with their daughter, Kulture.
But despite Cardi's statement, she and her husband seem to be giving her toddler anything and everything that the child wants. Offset gifted their daughter a Hermes Birkin bag to the value of $8,000 for her second birthday.
The "I Like It" rapper was instantly reprimanded on social media for the lavish and, as some insisted, unnecessary present. Cardi responded on Twitter saying:
"If I'm fly and Daddy's fly, then so is the kid. If I'm wearing Cha-nay-nay, my kid's having the same same, you know what I'm saying."
The Birkin bag wasn't the only luxurious treat that Kulture was given. Her dad bought her a $1000 Dolce and Gabbana doll, a toy kitchen set, and a "Frozen" castle for Christmas. 
Even though the coronavirus pandemic is ongoing, Cardi and Offset celebrated a romantic Valentine's trip with their daughter, Kulture, over the weekend of February 14.
Cardi shared snippets from their glamorous getaway at a private resort in Mexico on her Instagram feed, with a series of professional pictures of the couple on the exotic beach.
Kulture's post with the balloons were all gifts from her father to her mother. He also spoiled Cardi with a black and gold Chanel Bird Cage bag, which cost $20,500. No wonder Cardi hopes their love will last forever.