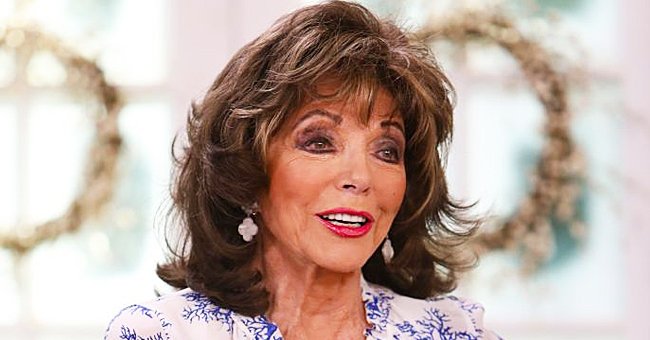 Getty Images
Joan Collins Compares Socially-Distanced Oscars 2021 to Previous Years
During a new interview, actress Joan Collins stated that the socially-distanced 93rd Academy Awards seem pretty serious compared to past star-studded awards.
At the 2021 Oscars, which took place in Los Angeles on April 25, measures were adopted to ensure guests could be safe in the midst of the ongoing COVID-19 pandemic.
In a recent interview on the popular talk show, "Lorraine," acclaimed actress Joan Collins said: "I thought it was incredibly different and quite rightly, not nearly as much fun as it had been."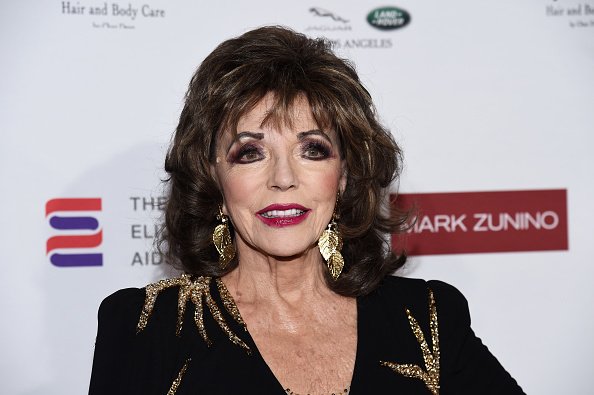 Dame Joan Collins at the Mark Zunino Atelier on November 07, 2019 | Photo: Getty Images
In Collins' view, the event was exceptionally serious. It appeared nobody, except the winners, was having much fun, noted the 87-year-old, who was made a Dame by Queen Elizabeth II in 2015.
Though the changes had an effect on how fun the event seemed, Collins said she was pleased to hear British actors Sir Anthony Hopkins and Emerald Fennell had won.
Collins, who attended the awards night in a sequined gown, reminisced about past Oscars and shared some stories that she has lived through her own time attending the ceremony.
During her time with 20th Century Fox, Collins was in a number of B-movies.
Collins recalled that she has been lucky enough to attend numerous Oscars shows and even appeared on them. When Jerry Lewis was the MC, she had memories of being on the show.
Collins clearly recalled her first own attendance at the ceremony, too. She claimed to have been with actress Joan Crawford at the time. For the occasion, Crawford made her own dress, explained Collins.
After years of contemplating becoming a private detective or a fashion designer, Collins decided she would instead pursue acting. At the age of 15, she studied at the Royal Academy of Dramatic Art.
During her time with 20th Century Fox, Collins was in a number of B-movies. Prior to "Dynasty," most people would recognize her from her role as Edith Keeler on "Star Trek."
If Collins' grandmother hadn't encouraged her to pursue her dreams no matter what, she wouldn't be a famous actress today. Throughout her life, Collins strives to instill this lesson in her children.
The star is a proud mom to her children Tara, Alexander, and Katyana. Tara and Alexander are shared with her former husband, Anthony Newley, while Katyana is shared with her ex-husband, Ron Kass.
Please fill in your e-mail so we can share with you our top stories!