Kimora Lee Simmons' Daughter Aoki Shows off Her Slim Legs Posing In a Mini Skirt & Lacoste Coat
Kimora Lee Simmons' second daughter Aoki rocked a gorgeous look in her recent media upload as she donned stylish fashion pieces while showing off her long limbs.
Aoki Lee Simmons showed off her slim, graceful legs in new pictures posted on Instagram as she collaborated with Lacoste and Nat Geo on new fashion collections with wildlife inspiration.
Aoki was photographed outdoors with the cream-colored walls covered by aesthetical greenery. She stood tall, rocking the skimpy outfit that left her smooth-looking legs on display.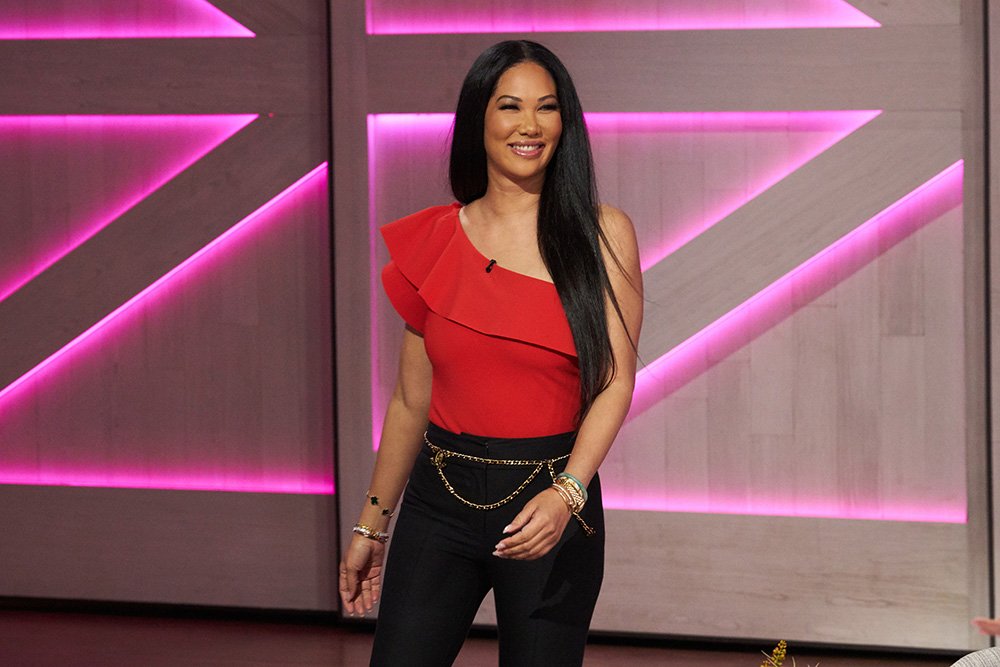 The teenager's look included a blue-hued animal print puffer jacket thrown over a white mini skirt. Aoki held her hair in two buns, Minnie-mouse style, as she sported minimal makeup.
She clad her feet in a pair of white sneakers and expertly posed for the camera. The last slide was a behind-the-scenes look that caught Aoki in a goofy moment. She captioned the post:
"@lacoste x @natgeonendangered species collection. Thank you so much, @lacoste. I love the message of conservation behind this collection!..."
While Aoki keeps thriving with her modeling career and bagging deals with prominent designers, she combines this feat with co-creating designs with her mom and older sister, Ming Lee Simmons, in their Baby Phat franchise.
Another way Aoki unwinds is through exercising her body and mind.
After Kimora announced Baby Phat's return in 2019, the trio plunged into work, and the result is glaring in their recent rollout of fashion pieces. Last month, Ming and her sister displayed some designs from the rebranded fashion line. 
The girls dressed up in form-fitting polyester dresses. Ming's was a short brown dress with cut-outs on the bodice. She rocked jewelry from Baby Phat while her styling included a pair of knee-length boots.
Aoki looked equally stunning in a $65 dress leopard print dress with cut-outs in the chest area. The strappy bodice included metal logos with Baby Phat engravings. The youngster let her hair down to accentuate her look. 
The Harvard University student and her family work hard, and when it is time to relax, they never take it for granted. In January, she and her mom were spotted in a tropical area at St. Barts, where they had a family vacation.
The pair looked like sisters in their similar black one-piece bathing suits. Kimora had no hair out of place, flaunting her youthful figure and sense of style. The duo seemed to have enjoyed some bonding moments.
Another way Aoki unwinds is through exercising her body and mind. The young model is a yoga enthusiast who often posts helpful tips on maintaining healthy living through yoga.