Prancer, The Chihuahua Described as Chucky Doll in a Viral Hilarious Ad, Finds New Owner
Prancer, a Chihuahua dog that was humorously described as demonic in a viral Facebook post, has finally found a new owner after the former owner found him exhausting.
It would be difficult to forget a Chihuahua dog who was described as a "haunted Victorian child" and a "Chucky doll in a dog's body" in a viral Facebook post.
Prancer, a dog that tired his owner out with his endless scary qualities, found a new home and is quickly adjusting into life as a celebrity dog with his new family. His former owner announced in a new Facebook post.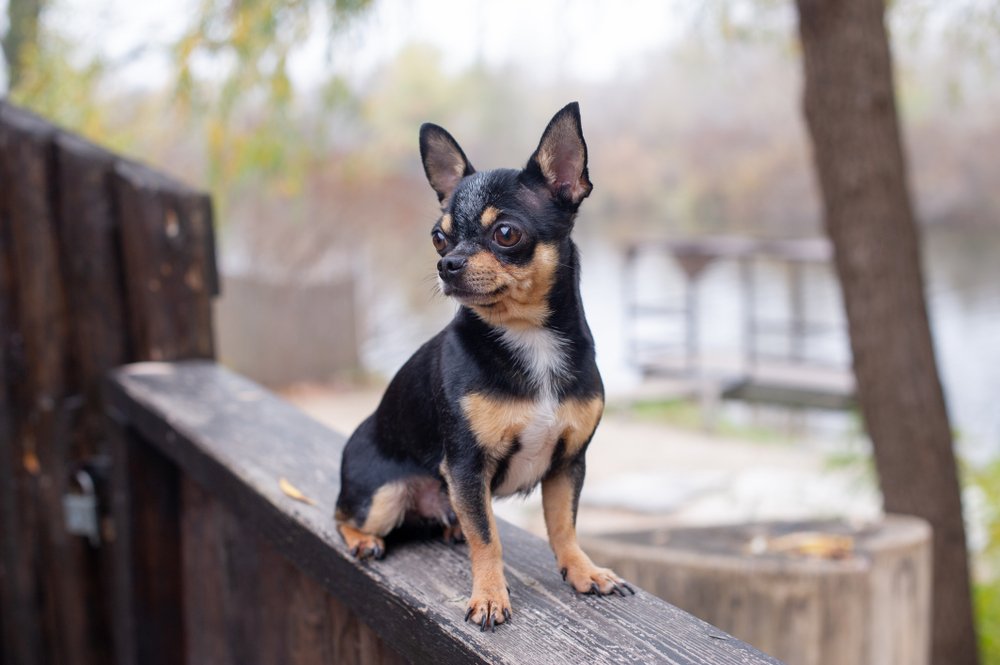 After Tyfanee Fortuna's brutally honest and hilarious adoption for Prancer went viral, 36-year-old Ariel Davis from New Haven, Connecticut, was scrolling through Facebook and found the funny post.
Seeing the post, Davis felt a connection with Prancer's story aside from the humor his ad provided her. She wondered how sweet it would be to provide him a new home.
Prancer, the 'demonic' Chihuahua that went viral, finds his forever homehttps://t.co/AeRkyatWOU

— TODAY (@TODAYshow) April 26, 2021
Speaking to "TODAY," the 36-year-old explained that she once had a dog she raised as a puppy who shared lots of neurotic similarities with the popular Prancer.
Just like Prancer, her dog barked a lot and was unfriendly to other animals. Despite his troubling traits, Davis found a way to understand him and raise him to be better.
 Davis has set up an Instagram account where they can follow up on his activities.
A two-year stay at a rehabilitation center where she underwent rehabilitation for drug use meant Davis had to surrender her precious dog to another family as she focused on being better.
Davis felt it was time for her to own a dog again and spoke to some key people in her life, including her therapist and counselor, who gave her the go-ahead on bringing Prancer home.
Adoption Ad for 2-Year-Old Chihuahua Described as a 'Chucky Doll in a Dog's Body' Goes Viral​ https://t.co/E8KsVLLcSv

— People Pets (@PEOPLEPets) April 13, 2021
The 36-year-old emailed the Second Chance Pet Adoption League to ask if Prancer had found a new home alongside her story with her similar dog Doodle.
Davis believed she had the qualities Prancer needed as she was a single woman who is a lesbian and lives with a woman. Her life is void of men's drama, so Prancer would not have to worry about men, and she does not have other pets.
Good news: Prancer, the 13-pound gremlin Chihuahua who hates men and children, and was described as a "vessel for a traumatized Victorian child," has been adopted by a 36-year-old single lesbian in Connecticut.https://t.co/3xrCpWemVn

— NPR (@NPR) April 27, 2021
Shortly after sending the mail, she made the trip to visit Prancer and his owner. The meeting went well as she was able to impress the popular Chihuahua by bringing his favorite food.
After spending a week together, Davis revealed that Prancer is adjusting to his new life as well as she is adjusting to another phase. Despite being a neurotic dog, she still considers him sweet and gentle. 
Ariel Davis, 36, from New Haven, Connecticut, was browsing Facebook when she came across the brutally honest and hilarious adoption ad for Prancer. While Davis found the listing amusing, it hit her that she really related to Prancer's story. https://t.co/5fuZEQx6PR

— NECN (@NECN) April 26, 2021
For fans who would want to keep up the "Demonic dog," Davis has set up an Instagram account where they can follow up on his activities.