Watch Craig Melvin's Daughter Conquer the Monkey Bars at the Park
"Today" co-host Craig Melvin had fans gushing over his daughter's strength after sharing a lovely video of the four-year-old confidently conquering the monkey bars.
Craig Melvin is a doting father of two, and from his latest update, one can tell the television personality is always going to be there to celebrate the little ones, even on their small wins.
In a recent video shared on Instagram, Melvin's daughter Sybil was captured hanging from a red monkey bar as she moved through the bars in a playground.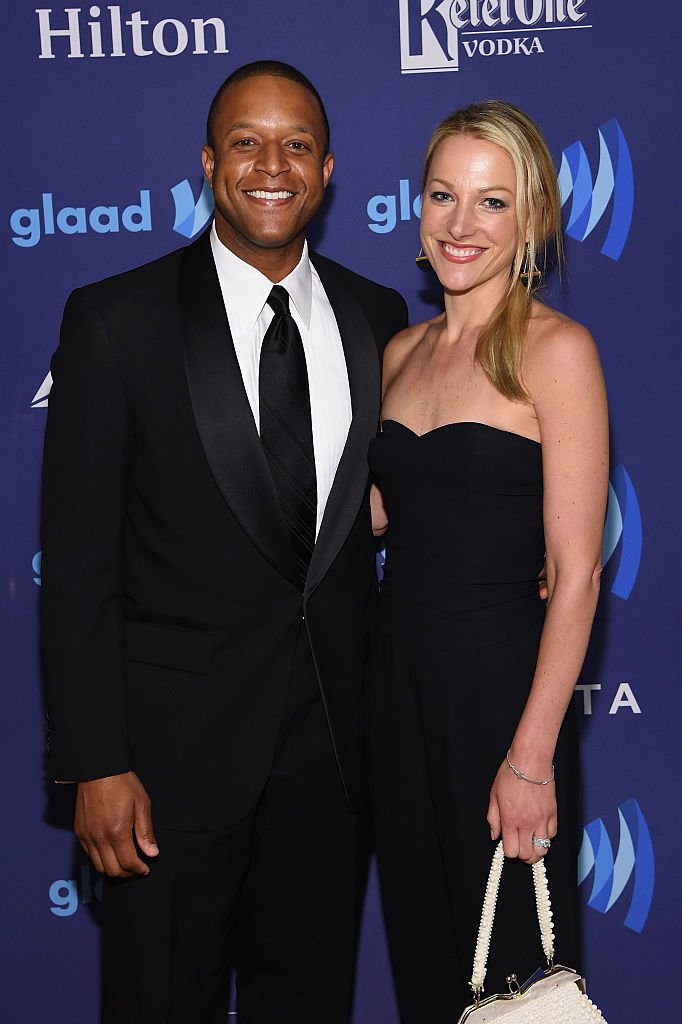 The four-year-old donned a pink and white ensemble paired with pink shoes and a matching face mask. Her shoulder-length blonde hair was let loose in the video.
While Sybil confidently went through the monkey bars, Melvin, who was out of frame, could be heard cheering on his daughter and son, Delano, who was also on the monkey bars.
Once Sybil got to the end, the proud dad was heard celebrating his daughter's win while his wife Lindsay Czarniak excitedly screamed, "Yess." In his caption, Melvin wrote: "My daughter conquered the monkey bars."
Shortly after sharing the lovely clip, fans and followers trooped to the comments section, gushing over little Sybil's evident strength and how well she handled the monkey bars.
Melvin's recent sweet video showing his daughter's achievement is not his first time giving fans a glimpse into Sybil and Delano's exciting lives.
Czarniak frequently took to her social media to have candid conversations about racism.
Since Delano's birth in March 2014 and Sybil's arrival in November 2016, Melvin has consistently shared heartwarming updates featuring his kids on social media.
Earlier this month, Melvin shared an adorable photo of Delano looking super handsome in a blue suit and a pair of sneakers. One could barely deny the striking resemblance between the little one and his famous dad!
Melvin shares his two beautiful kids with Czarniak, an American journalist and reporter whom he met in 2008 and married three years later in 2011.
But while Czarniak has enjoyed a blissful marriage with her husband, she remains aware of the racial discrimination Melvin and their biracial kids face due to their skin color.
Last year, Czarniak frequently took to her social media to have candid conversations about racism with members of her family and how it affects those on the receiving end.
Czarniak, a white woman, might never understand what it feels like to be a victim of racism. Nonetheless, she knows it is the reality of most people in the Black community.
For her husband and kids to feel safe, Czarniak understands that she must speak up against injustice. And that she does confidently for her children's future.