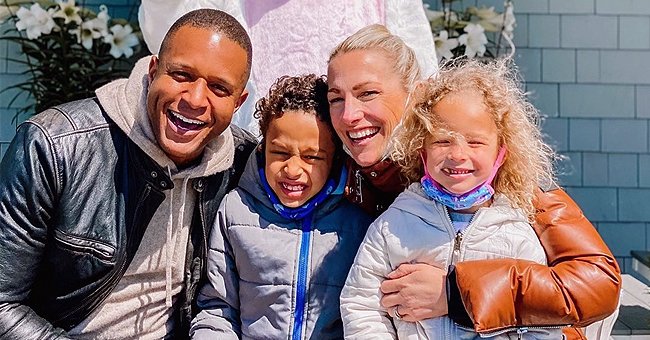 instagram.com/craigmelvinnbc
Craig Melvin Smiles with His Family Posing in Front of a 9 Feet Tall Bunny on Easter (Photo)
American broadcaster Craig Melvin shared a series of lovely pictures of how he and his family spent their Easter Sunday, and it sure looked like they had a lot of fun!
To many, Craig Melvin is the adorable "Today" show host who has gained a reputation for his good looks and composure. However, not many know that he has another part of his life he is excited about.
The 41-year-old journalist, more than anything else, loves being a father to his children Delano and Sybil, who he shares with his wife, sports reporter Lindsay Czarniak.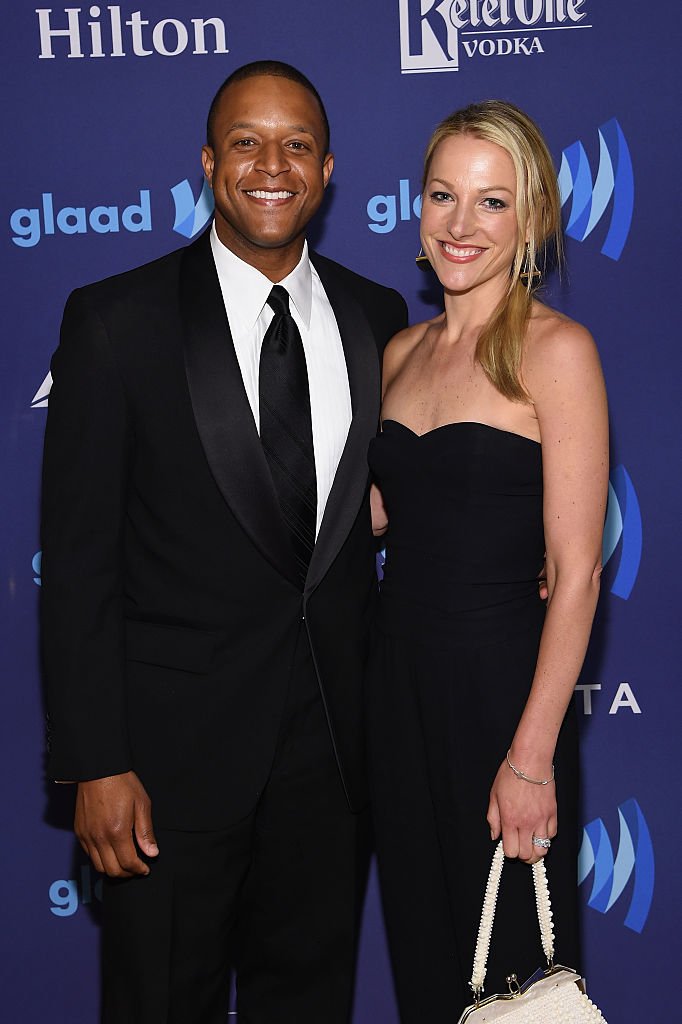 Craig Melvin and Lindsay Czarniak attend the 26th Annual GLAAD Media Awards In New York on May 9, 2015. | Photo: Getty Images
EASTER SUNDAY
Like most families around the world, Melvin and his squad celebrated Easter Sunday by having a nice family time out, which he shared on his Instagram. Melvin and his family looked adorable, smiling as they posed for the camera and basking in the love of the day.
In one of the pictures which the co-host of "Today Third Hour" shared, his daughter could be seen sitting on his shoulders with her hands on his eyes as he smiled heartily, enjoying the moment.
The smiles and joy on his family's face show that Melvin is just as caring and loving with his family as he is with the world. His kids wore a proud look as they spent time with their award-winning dad.
Their Easter celebration continued in another picture where the family posed in front of a 9 ft-tall bunny. The smiles on Melvin and his family's faces were priceless, and it was visible that the family was having fun.
Earlier this year, it was revealed that Melvin's first book was on the way.
FIRST DAY OF KINDERGARTEN
Melvin might be a famous show host, but he is also a relatable dad who knows how it feels to watch your son go for his first day in kindergarten.
While his son Delano was said to have been excited about his first day of school, the uneasy Melvin trailed the school bus to ensure they got to school safely.
Melvin and his wife shared a lovely photo of their first day of school with Delano, with Melvin revealing that a few tears might have slipped from his eyes on the very emotional day.
WHO IS LINDSAY CZARNIAK?
Next to the show host is his beautiful wife who he married in October of 2011. Just like her husband, Czarniak is also a reporter and a journalist.
The duo met while Melvin worked at NBC4 after Czarniak had returned from covering the 2008 Summer Olympics. Shortly after meeting, the couple fell in love and bonded over their multiple mutual interests.
NEW BOOK ALERT
Earlier this year, it was revealed that Melvin's first book was on the way, which explored his fatherhood experience alongside his complicated relationship with his father.
The book, "Pops: My Father, Our Journey, and What I'm Still Learning About Being a Dad," will be released in June this year and would shed light on Melvin's childhood with an absent father.
Please fill in your e-mail so we can share with you our top stories!