Ronnie Wood Reveals He Secretly Battled Cancer for a Second Time during Pandemic
Rolling Stones legend Ronnie Wood opened up about his secret battle with cancer amid the pandemic. The iconic singer had previously battled lung cancer years ago.
Ronnie Wood is currently on a recovery journey after he was diagnosed with cancer for the second time. The Rolling Stones legend opened up about his secret battle amid pandemic in an interview with The Sun, saying:
"I've had cancer two different ways now. I had lung cancer in 2017, and I had small-cell more recently that I fought in the last lockdown."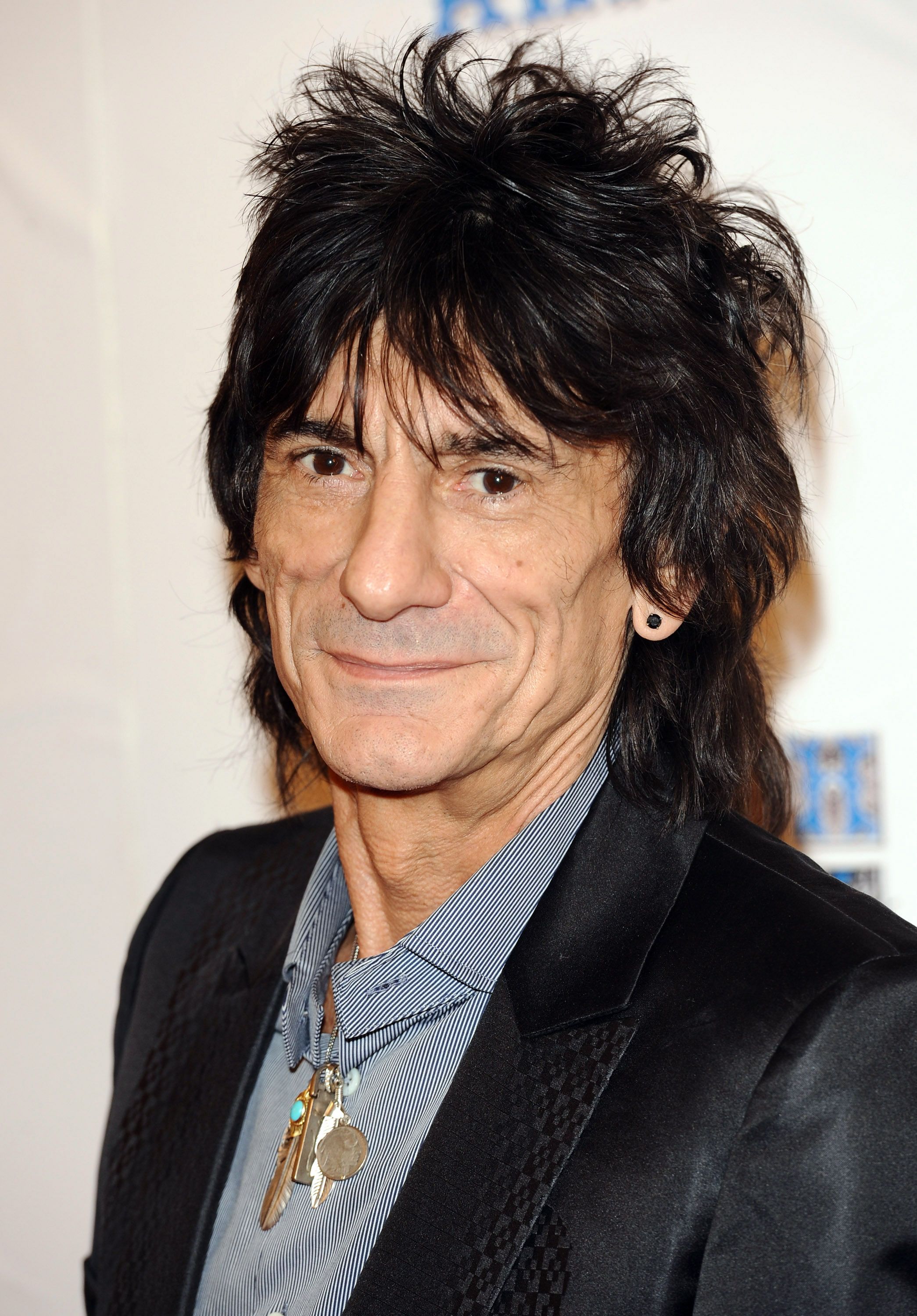 The musical icon shared he was diagnosed with a rare and aggressive form of small-cell cancer but managed to pull through and has now been cleared and declared cancer-free. However, the healing journey was no easy one.
Wood shared that relying on his family and making paintings of them helped him let go and go through the process. The rocker noted that he subscribed to the mantra of a higher power.
The belief in a "higher power" was something Wood picked up from Alcoholics Anonymous and Narcotics Anonymous. He has held on to it to have a positive attitude while facing a challenge.
Amid his cancer battle in the lockdown, Wood made time for his beloved daughters, Alice and Gracie.
During his 2017 cancer diagnosis, the singer blamed his toxic lifestyle of smoking about 30 cigarettes daily for 50 years of his life. At the time, Wood, who underwent a 5-hour procedure on his lungs, was ready to say goodbye to his loved ones.
However, once he pulled through, Wood was determined to change his ways for the sake of his wife Sally Humphreys and their twin daughters. He began art therapy to help with his sobriety, and the rest is history.
Amid his cancer battle in the lockdown, Wood made time for his beloved daughters, Alice and Gracie. In June, the girls marked their fourth birthday, and the English musician went all out for the milestone.
Although the celebration had to be scaled down because of COVID-19, the adorable girls had a party featuring cakes and balloons in the home garden. They also enjoyed a fun family trip to Ashridge House.
The famed guitarist has been married to Sally ― his third wife ― from 2012. His first marriage was to model Krissy Findlay. The pair were together for seven years before their divorce in 1978 and welcomed their son, Jesse.
Seven years later, Woods found love again and walked down the aisle with Jo Kerslake, and they had two kids, daughter Leah and son Tyrone. The artist also adopted Kerslake's son from a previous relationship. The couple split in 2008.