John Stamos Joins 'American Idol' as Mentor during Special Disney Night
"Fuller House" star John Stamos will be lending his musical expertise and experience as a performer to "American Idol" contestants as he is set to join the show's set this season as a guest mentor. 
The race to the finish line is getting more intense in the current season of "American Idol." The remaining nine contestants are about to take a trip to Disney World. 
There, they will take part in a special Disney Night episode, where they will get some guidance from "Fuller House" star John Stamos. The contestants will also get inspired by the magical kingdom.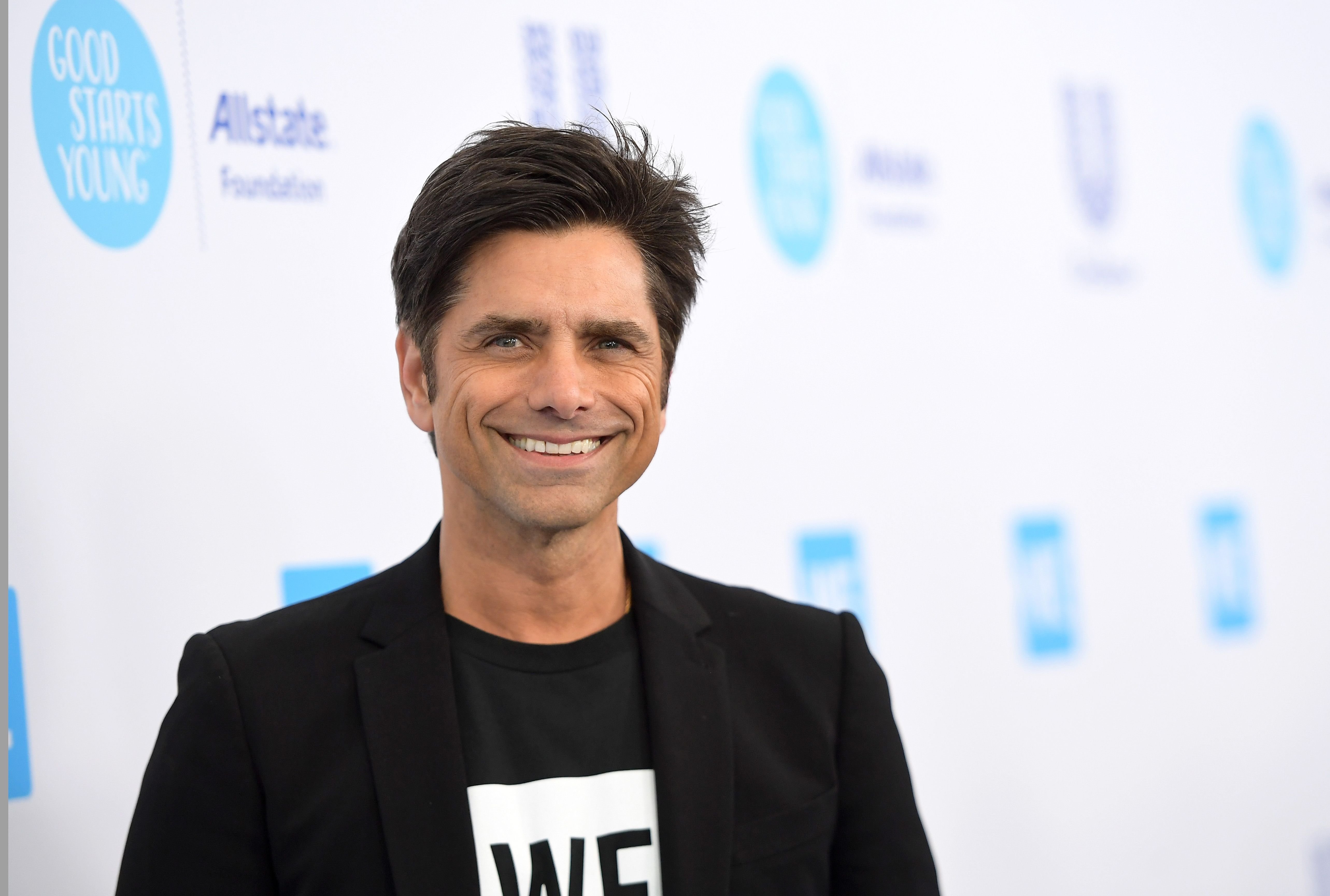 Stamos is a longtime Disney fan and currently stars on Disney+ original series, "Bigshot." It was also in Disneyland that he proposed to his wife, Caitlin McHugh. 
Last January, Stamos took Darren Criss and his wife Mia to Disneyland in Anaheim as a wedding gift a year after the couple tied the knot in New Orleans.
In a recent chat with ET, Stamos opened up about his role as a mentor to "American Idol" contestants. He revealed his reaction when he was asked to become a mentor on the show.
He said: "They said, you know, 'Could you come down and be a mentor?' I'm like, 'Mentor?!' These kids are so great I'm gonna tell them one thing, and they're gonna go, 'Stamos, we've heard you sing. Stop.'"
The ultimate lesson he wants to impart to his son is the value of effort and commitment.
Meanwhile, "American Idol" judge Katy Perry has reacted to Stamos joining the show as a mentor, saying she believes he would have said yes to it after hearing "Disney."
Perry further said she and Stamos are probably the biggest Disney fans, joking that she is jealous he gets to go to Disney World with the contestants because she was not asked. She also said she would have totally done it if she was asked.
Stamos shares a son, Billy, with Caitlin. William recently turned three years old, and his proud dad opened up about fatherhood and being a role model to him. 
In another chat with ET, Stamos said fatherhood has been much harder than he thought. He further said he has been around kids his whole life before revealing that being a father is a huge responsibility. 
The "Big Shot" actor acknowledged that raising a child comes with inherent challenges even with loving support from his wife but still feels it is a rewarding experience. 
He said parenting does not involve getting a trophy or a ring, but if one does it well, they will raise a child that is loving, smart, and caring enough to be a better version of themselves. Becoming sweetly emotional, the actor said he gets choked up thinking about it. 
The 57-year-old revealed that the ultimate lesson he wants to impart to his son is the value of effort and commitment so that he can look in the mirror and say he did his best.