ET Online: John Stamos Reportedly Not Returning to 'You's Upcoming Season
Actor John Stamos revealed that he wouldn't be returning for the upcoming third season of Netflix's "You." Stamos played the role of fan-favorite bearded therapist Dr. Nicky in the thriller series.
As fans of the thriller Netflix series "You" eagerly expect the third season, John Stamos is opening up about the future of his character, therapist Dr. Nicky. The actor, during an interview with ET Online, revealed:
"I believe they shot the third season, and Dr. Nicky is not a part of it."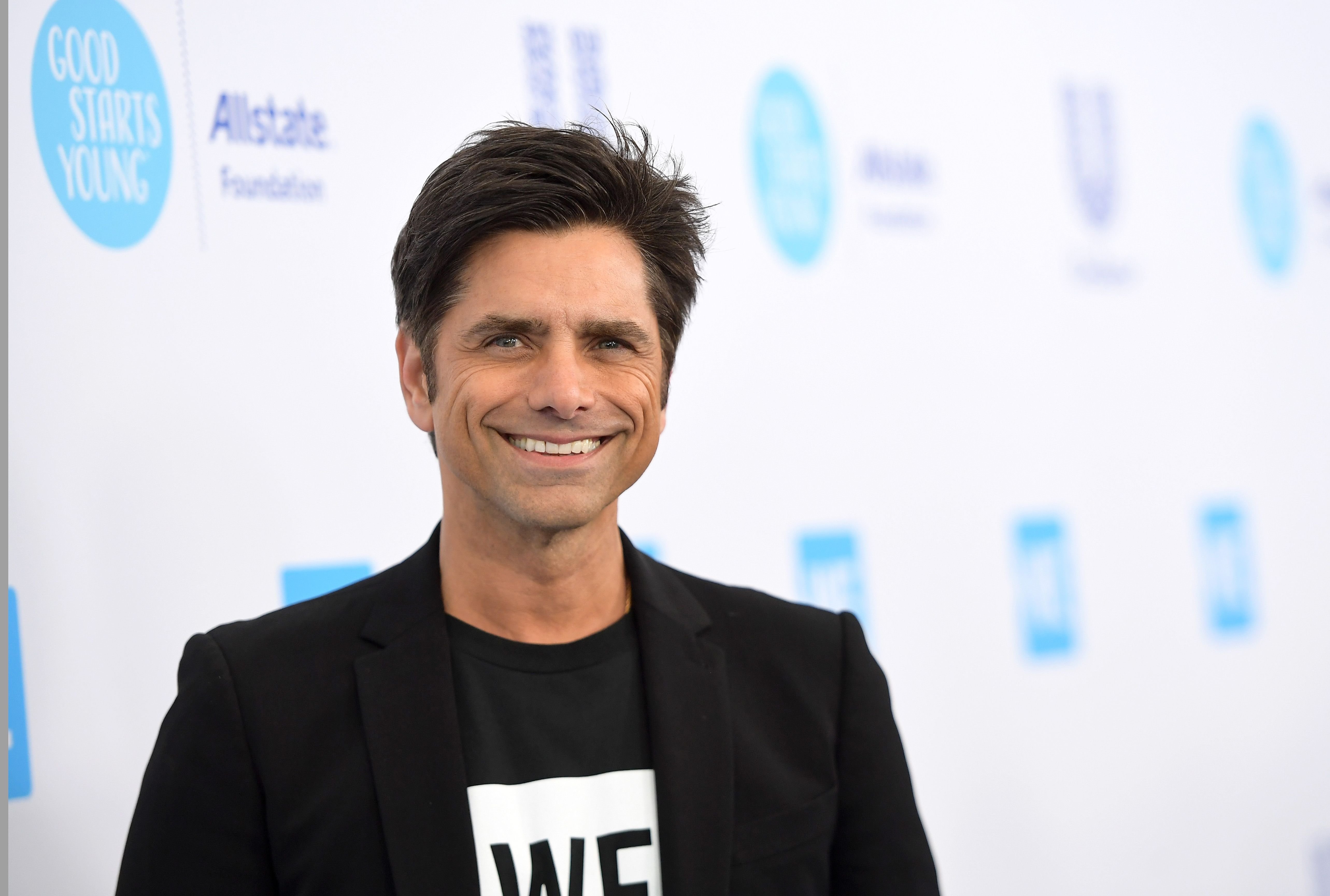 While discussing his new Disney + show, "Big Shot," Stamos explained that his character, who was framed for murder or jailed at the end of season 2, wouldn't be making a comeback soon.
Stamos' wife Caitlin McHugh joined the interview and spoke about her love for her husband's bearded character. She revealed that the role of Dr. Nicky was the favorite part her man has ever played.
She recalled a scene in season 2 where Dr. Nicky was in jail and talking to God about his plight. Cailin shared that it was the best scene her husband has ever done. The couple then joked about role-playing with the character in the bedroom.
The show is based on the book of the same name by author Caroline Kepnes.
"You," tells the story of a bookstore manager and a serial named Joe Goldberg, played by Penn Badgley, who often gets obsessed with his love interests. The third season was renewed last year January and is set to premiere later this year.
According to reports, the series was initially developed for Showtime, but the network passed on it. However, after Lifetime acquired the series and canceled it after one season, Netflix took over.
Unknown to viewers, Badgley almost turned down Goldberg's role as he wasn't sure he could handle it. He was confused about the series being frame as a love story. He held on for six months before finally deciding to take it up. 
The show is based on the book of the same name by author Caroline Kepnes. Kepnes once shared that she created Goldberg's character while in a coffee shop, scrolling through social media.
Stamos' revelation about his character comes a day after he marked his son Billy's third birthday with a heartwarming clip on social media. The proud father uploaded a montage of cute after-bathtime mirror selfies.