Keshia Knight Pulliam's Fiancé Brad Gives a Sneak Peek of Dinner with Her & Her Daughter Ella
Brad James took to his Instagram story to share pictures of how the dinner with his fiancé Keshia Knight Pulliam and her beautiful daughter Ella went, and from all indications, they had a good time.
39-year-old Brad James is an actor and model, and he is best known for his role as Todd in Tyler Perry's "For Better or Worse." He is also actress Keshia Knight Pulliams' fiancé.
A day ago, James shared a post from his dinner with Pulliam and her daughter, and judging by the smile on everybody's face, it went really well. He captioned the pictures, "2 of the 7" and added three laughing emojis.
The post showed James in a black outfit with his black face mask hanging on his chin. It also showed an exciting Pulliam and her daughter donning denim attires. The whole family looked happy, wearing big smiles on their faces as they enjoyed spending time out.
Pulliam is a more familiar face than her fiancé. She has acted in the NBC series "The Cosby Show" and the TBS comedy-drama "Tyler Perry's House of Payne."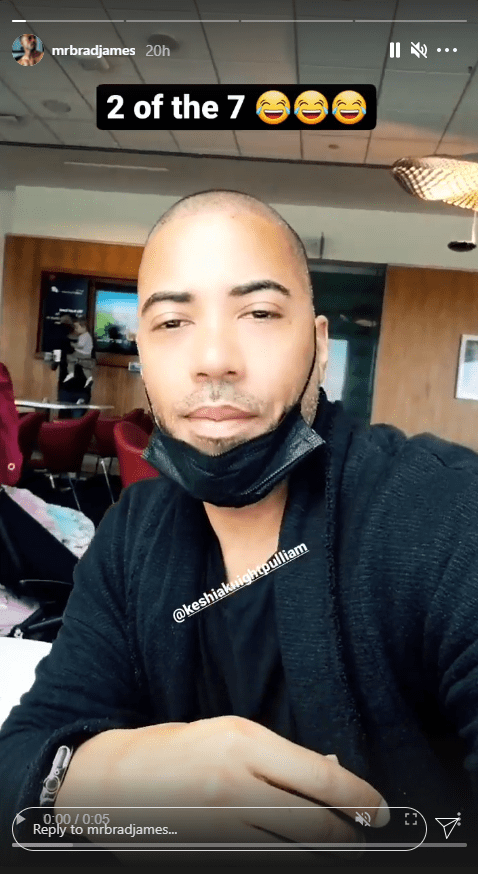 When they got engaged, Pulliam couldn't wait to share the good news with the world. She wrote in an Instagram post: "I said Yes!" followed by a heart and engagement ring emojis.  She also the photo she used was her favorite from their engagement dinner, adding: 
My desire is a lifetime and beyond filled with love & family. My heart is so filled with joy!! So excited to continue to choose each other & our family every day."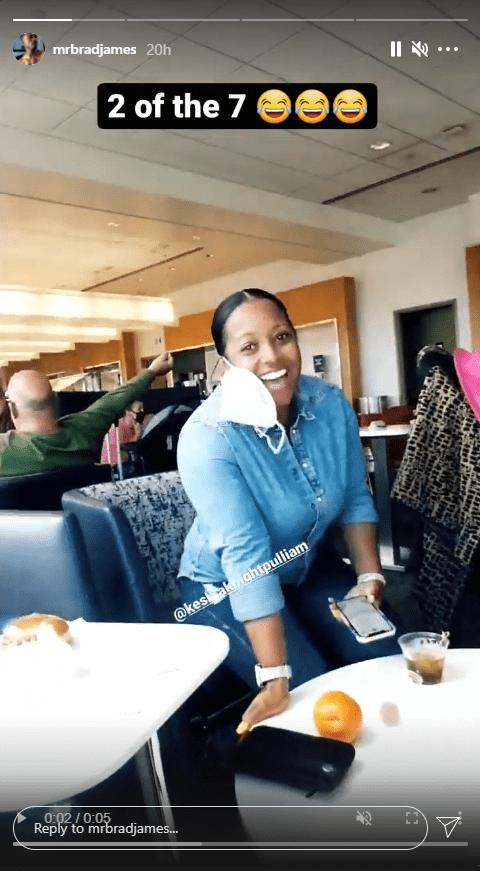 Lots of people congratulated them in the comment section, including some of their fellow celebrities. James and Pulliam have been together since 2019 after they met on the set of the movie, "Pride and Prejudice: Atlanta."
Under the terms of their divorce, Pulliam got custody of their daughter, while Ed Hartwell got visitation rights.
Before they met, Pulliam was a single mother to her daughter Ella who she had with her ex-husband Ed Hartwell. The duo ended things after going through a nasty divorce.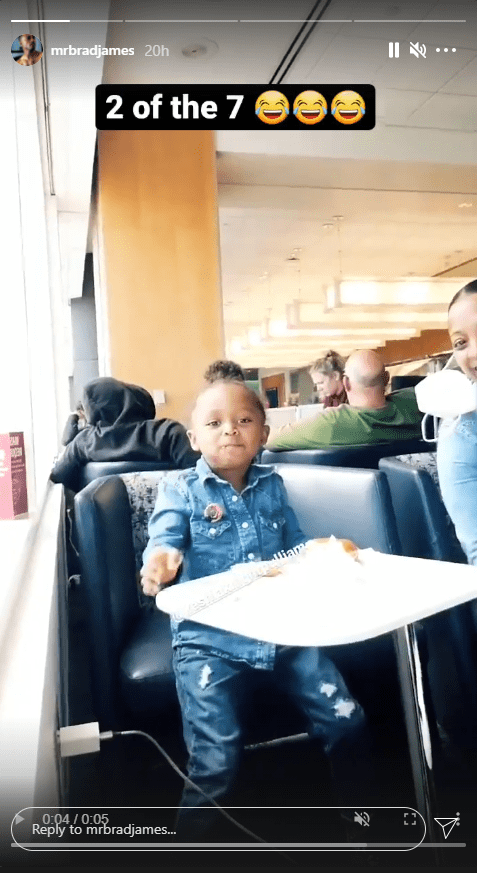 In her interview with Entertainment Tonight, Pulliam explained what happened to her seven-month-old marriage with the former football player with tears in her eyes.
According to her, Hartwell asked her for a paternity test for her unborn child. She denied cheating on her then-husband and admitted it really did hurt her because that was not who she was.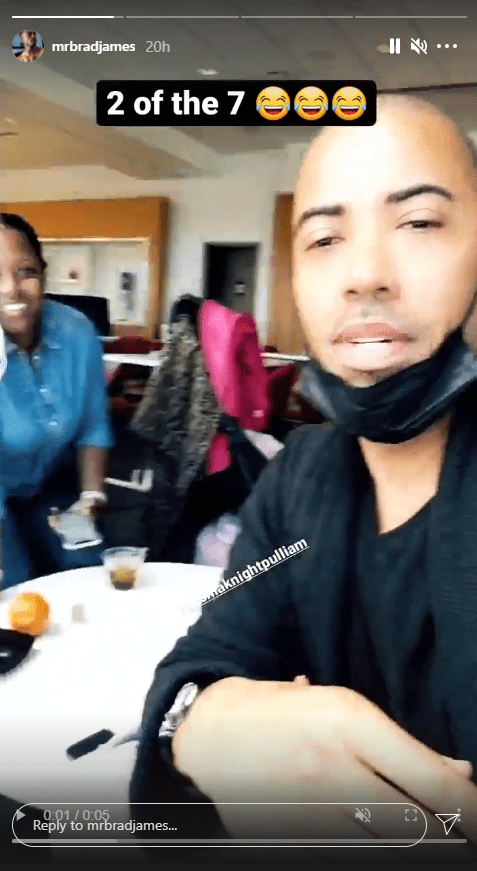 Under the terms of their divorce, Pulliam got custody of their daughter, while Hartwell got visitation rights. They even had a steamy fight about their daughter's last name; they both wanted her to have theirs. In the end, they agreed on Ella Grace Pulliam-Hartwell. 
Pulliam also shared with ET that it doesn't worry her that her daughter may be interested in becoming an actress, and she is going to give her full support to whatever she dreams to become.