Fantasia Barrino Shows off Her Luxurious Ring In a Photo of Her 28-Week Baby Bump On Instagram
Music star Fantasia updated fans on her pregnancy status in a new media share as she let them know that all was going well and her due date draws nearer.
Award-winning singer Fantasia let fans know that the first half of her pregnancy duration was done by posting updates on her Instagram story. The star showed off some clips and images.
One of the photos had her keeping her face and upper body off the camera. She focused the up-close view of the lens on her growing belly as she placed one hand on it, cradling her baby bump.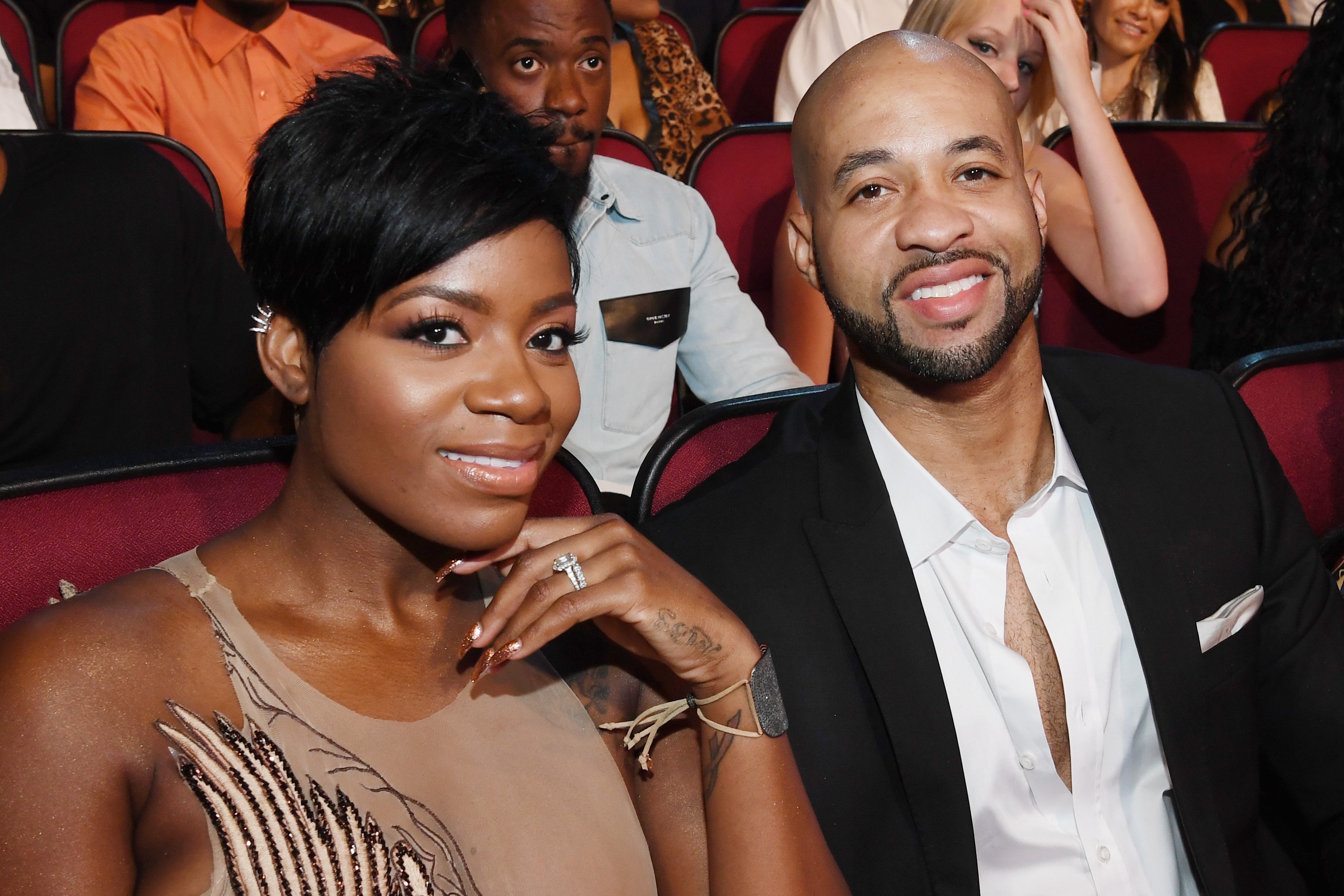 The star sported her chunky gem-studded wedding band and her well-manicured fingernails. She penned on the post that her pregnancy cycle was at 28 weeks. 
Fantasia also tagged her unblemished baby's official Instagram page. Through the handle, fans got to know that baby Keziah had continued to "behave" while mommy keeps preparing for her arrival.
Before now, the Grammy-nominated singer had a troubled time. She and her husband had to go to the hospital when she started having contractions. The pregnancy was six months old. 
The ever-outspoken Fantasia remained candid on social media, giving updates on how she was feeling. She later informed her concerned admirers that her pregnancy was stable again, and the contractions stopped. 
They renewed their vows in another splendid party, and they haven't looked back since then.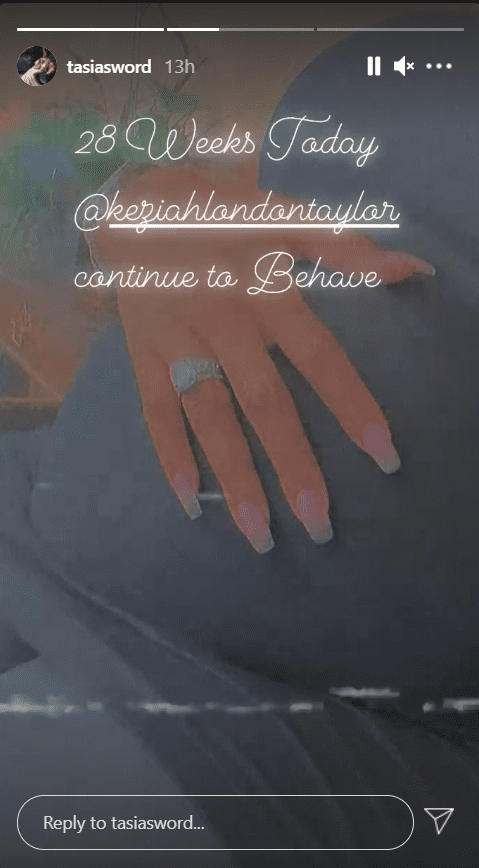 Last November, fans learned of Fantasia and her spouse, Kendall Taylor's happy news. The happy pair took to social media and shared the news that they were expecting an addition to their family. 
The "Lose to Win" crooner let it all out as she talked about battling a three-year fertility issue. She recalled how the doctor informed her of a closed fallopian tube. Following treatment, it opened only for the second one to close.
She noted that at this point, she was tired and decided to leave it all to God. The star referenced the story of Rachel in the bible, adding that she prayed to God a lot, and then one night, everything changed for the better. 
The music star has since revealed her baby's gender. She and Taylor threw a gender reveal party and showed how the pink fireworks erupted on social media. Fantasia also shared a post confirming that she was having a baby girl. 
Fantasia and Taylor met in 2015 at a party, and after three months together, they tied the knot in a lavish event on a yacht. They renewed their vows in another splendid party, and they haven't looked back since then.