Michael Collins, Apollo 11 Astronaut and 'The Loneliest Man in History,' Dies at Age 90
American Astronaut Michael Collins has reportedly died at age 90. Collins' loved ones shared the saddening news of his passing while releasing a family statement.
Michael Collins, an Apollo 11 space pilot, passed away on Wednesday following his battle with cancer. Under his Twitter account, his family shared their statement, including images of him and his dear wife.
"Family Statement on Passing of Astronaut Michael Collins," the tweet read. The post was accompanied by a heartfelt message from his loved ones.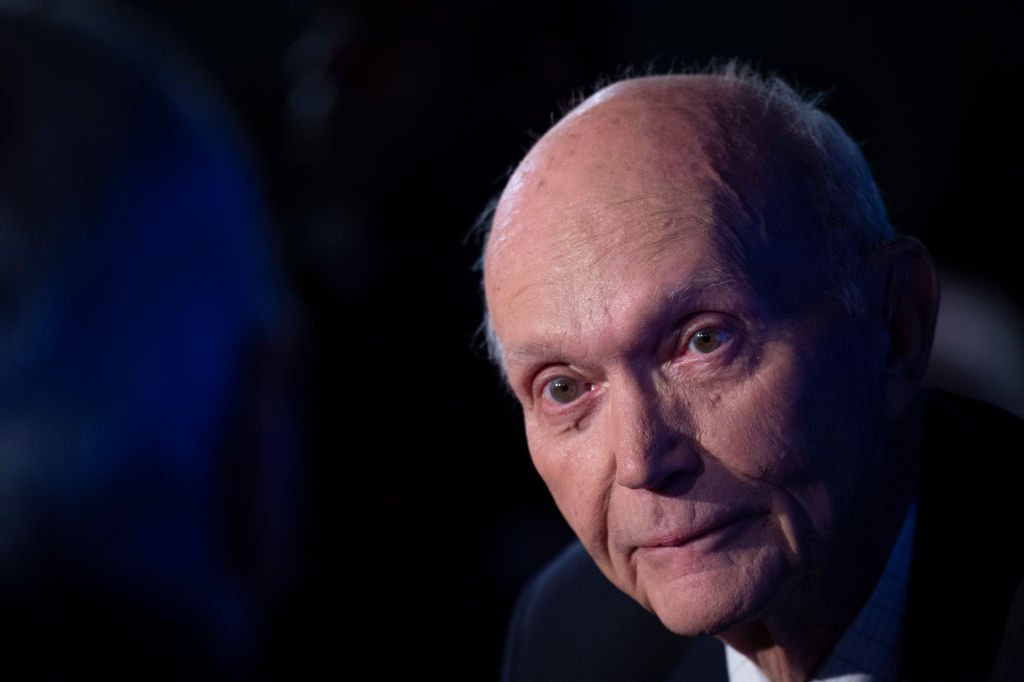 The family shared that he spent his final days peacefully, with them beside him. "Mike always faced the challenges of life with grace and humility, and faced this, his final challenge, in the same way," the statement read.
The family noted that they will dearly miss him while adding he always felt lucky to have lived the life he had, and they will honor his last wish, which was for them to celebrate his life instead of mourning him.
Family Statement on Passing of Astronaut Michael Collins pic.twitter.com/6OAw7CzFaz

— Michael Collins (@AstroMCollins) April 28, 2021
Collins was one of the three crew members on the first human-crewed mission to land on the Moon in 1969. He remained in the lunar orbit as his colleagues walked on the Moon.
The test pilot was born on October 31, 1930, in Rome, Italy. Collins was a fighter pilot from 1959 to 1963. He became a member of the trio of NASA astronauts.
Like Collins, a woman of color, Mary Jackson also made history when she became the first Black female engineer. In February, ABC News reported that the NASA headquarters in Washington D.C. would be named after her.
The announcement was first made public knowledge in June 2020 and became official early this year. Jackson, together with her female counterparts, received Congressional gold medals in 2019. She died in 2005.