California Man Dies after Being Pinned to the Ground for 5 Minutes by Officers during Arrest
Barely a year after George Floyd's death, a young California man has become the latest victim of police brutality as recently released bodycam footage showed Alameda officers kneeling on the victim until he died.
Last year, the world rallied behind the banner of George Floyd's death to fight against the brutality the deceased black male endured at the hands of the police. Today, Mario Gonzalez is the latest victim.
On April 27, 2021, bodycam footage was released by the Alameda Police Department on YouTube, which captured the tragic incident that led to the death of a 26-year-old California male.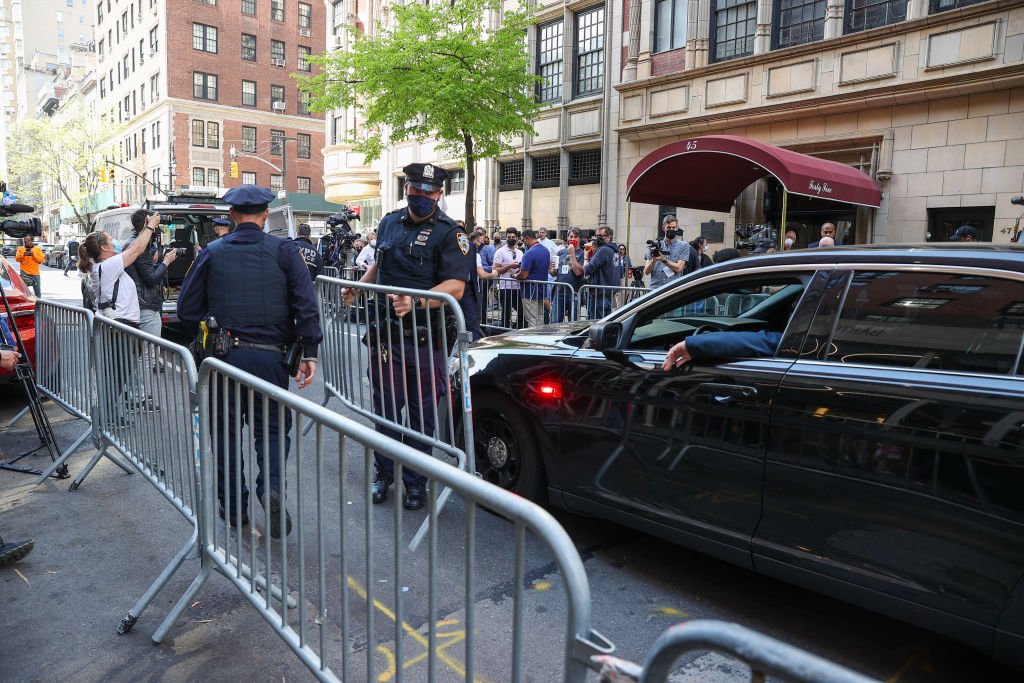 Gonzalez took his last breath on April 19 after Alameda police officers responded to 911 calls from concerned civilians about a drunk and disoriented Hispanic man loitering around a park.
The officers initially tried to converse with the victim to get his identity. However, the 26-year-old appeared dazed and struggled to answer the questions. With no identification, the officers decided to detain Gonzalez.
Graphic: Video shows California man pinned by officers before he dies https://t.co/2wrEainhap

— News 12 NBC 26 (@WRDW_WAGT) April 28, 2021
Unfortunately, the California male wouldn't cooperate, as seen in the footage, and the officers chose to use force. They pinned Gonzalez to the ground with his face down and handcuffed him.
Gerardo's words weren't far from the truth as there were similarities between his brother's death and Floyd's demise.
Video shows California man pinned by police officers for more than five minutes during arrest that ended in his death https://t.co/rjWGq34cGe

— CTV News (@CTVNews) April 28, 2021
The 26-year-old was held down forcefully by three officers while one officer kept asking him questions about his identity. Gonzalez was pinned down for over four minutes until he became unresponsive.
The victim's family was naturally outraged by the footage and demanded justice. The deceased's brother, Gerardo, told sources that the police killed Mario in a similar way George Floyd was.
California man dies after officers pin him to ground for 5 minutes https://t.co/Xqgiv1LdPh pic.twitter.com/XEhpCmreKw

— TODAY (@TODAYonline) April 28, 2021
He stated that the body cam footage served as proof that everything the Alameda police did that led to the tragic death of his brother was "unnecessary and unprofessional."
Gerardo's words weren't far from the truth, as there were indeed similarities between his brother's death and Floyd's demise. The 46-year-old black male died on May 25, 2020, following a brutal encounter with the police.
WATCH: Derek Chauvin declared guilty on all counts of murder and manslaughter in George Floyd's death. https://t.co/olDOHgU9BV pic.twitter.com/bw6gKPqo4q

— NBC News (@NBCNews) April 20, 2021
The released footage of Floyd's arrest by police officers outside a shop in Minneapolis, Minnesota, showed Derek Chauvin, a white police officer, kneeling on the 46-year-old's neck. At the same time, he was pinned to the ground.
This went on for about six minutes despite Floyd repeatedly telling Chauvin that he could not breathe. The officer didn't remove his knee until the victim became unresponsive. Recently, Chauvin has officially been charged with murder.