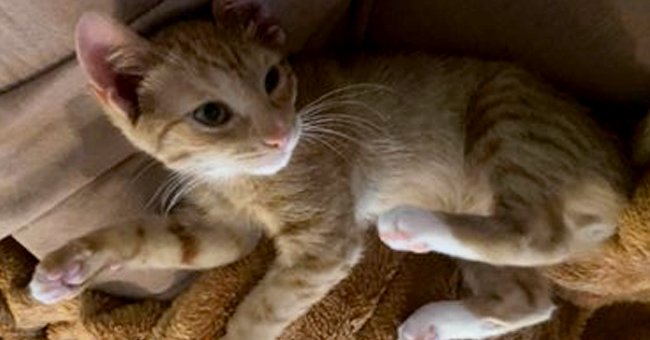 twitter.com/ABC7
Kitten Escapes Death as Good Samaritans Stop Him from Being Crushed by Garbage Truck Compactor
Two sanitation workers proved to be a cat's superhero after they saved him from being crushed by a garbage truck compactor during their daily routine.
At about 7:30 am on Tuesday, two sanitation workers, William Montero, 40, and John Kase, 52, were on their usual route along Cross Bay Blvd. near Shad Creek Road in Broad Chanel when they picked up a garbage bag.
The workers threw the garbage bag into the back of their truck with the rest of the trash. However, they heard a strange meowing sound. They picked up more bags and heard the sound again.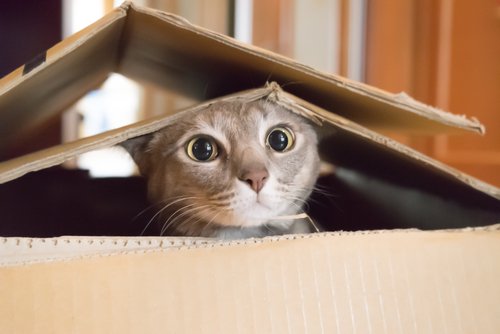 Photo of a cat living in a cardboard box. | Photo: Shutterstock
When they searched the truck, they found a kitten inside. The workers' quick thinking saved the cat's life as it would have been crushed by the garbage truck's powerful compressor if they had waited for a second more.
Montero told ABC7 Chicago that he could not believe it when they found the cat and wondered why someone would be so wicked to want to kill a cat that way. He said:
"there are so many different outlets to help a cat with a better life than to put him in a bag and tie it up and put tape around the top..."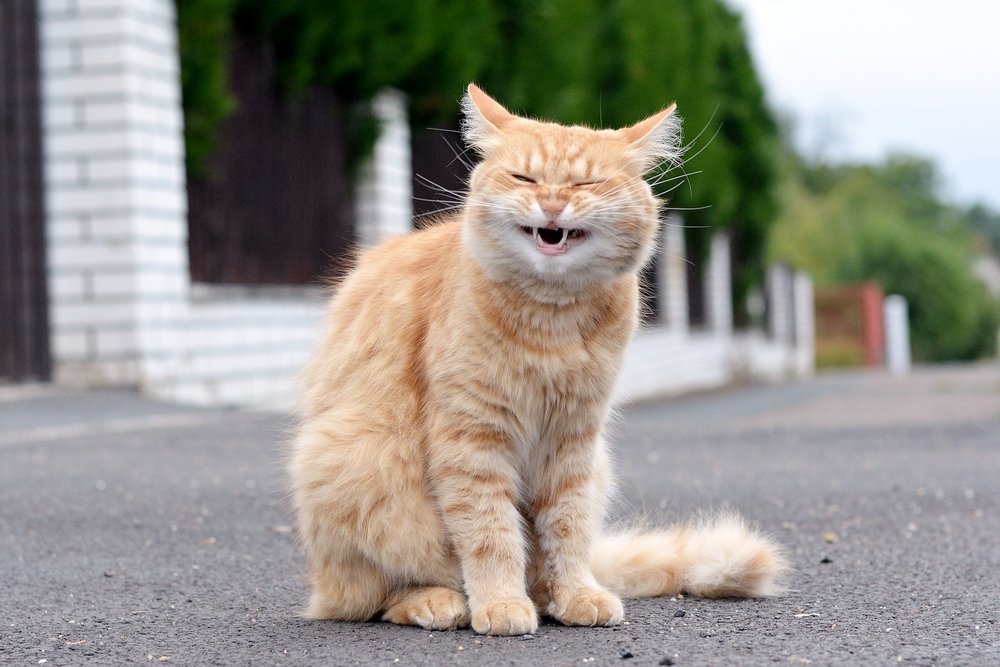 Cat standing in the street. | Photo: Shutterstock
Following their discovery, Kase and Montero named the cat Hopper. They also checked the trash in the truck to ensure Hopper was not part of a litter.
They called their supervisor, Charlie Herbert, who linked them with Noah's Ark Animal Rescue. Hopper was terrified and fought his way out of a cardboard box on the way to the rescue.
A young Florida boy narrowly escaped being crushed after hiding in a trash can during playtime.
Hence, Kase, an animal lover, held him in his arms and against his chest, cradling him until they got to the rescue. The rescue's founder, Denise Hock, 42, took Hopper to Rockaway Beach Veterinary Service, where he was treated for an upper respiratory and eye infection.
Hock felt disgusted by the person who put the cat in a garbage bag. She noted that there are many shelters for cats the person could have taken Hopper to and found it hard to understand why the person acted that way.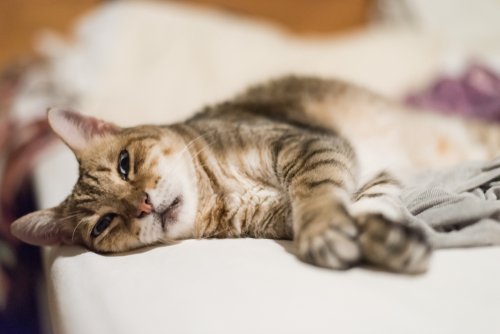 Content cat lying while looking into camera. | Photo: Shutterstock
Hock plans to nurse Hopper back to full health until someone comes to adopt him. Montero and Kase already have rescue animals living with them and can't adopt Hopper.
Hopper's story is in a way similar to that of a young Florida boy who narrowly escaped being crushed after hiding in a trash can during playtime.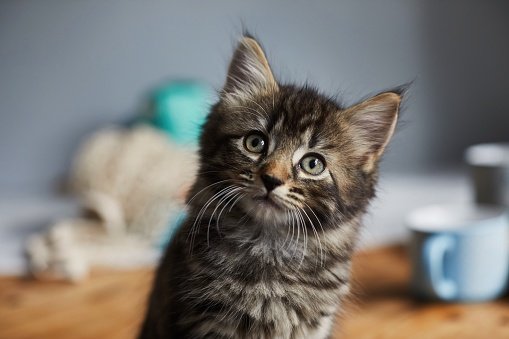 Cute tabby kitten sat on the breakfast table looking up | Photo: Getty Images
The boy, Elias Quezada, 7, was scooped up and dumped into a sanitation truck collecting trash in the neighborhood. He thought he was going to end up being squashed by the truck's compressor.
However, Elias was lucky as the truck's driver Waldo Fidele checked the truck's surveillance camera to observe every can and saw something drop. He stopped the truck's blades and called 911.
Fidele came outside and saw Elias, who seemed happy, and checked to see he was okay. Elias's grandmother was thankful Fidele looked at the camera and acted quickly, noting her grandson would not be alive if not for that.
Meanwhile, a very rare chimera kitten named Apricot, residing in Tennessee with Nashville Cat Rescue, would soon be adopted as the rescue takes applications from prospective adoptive parents.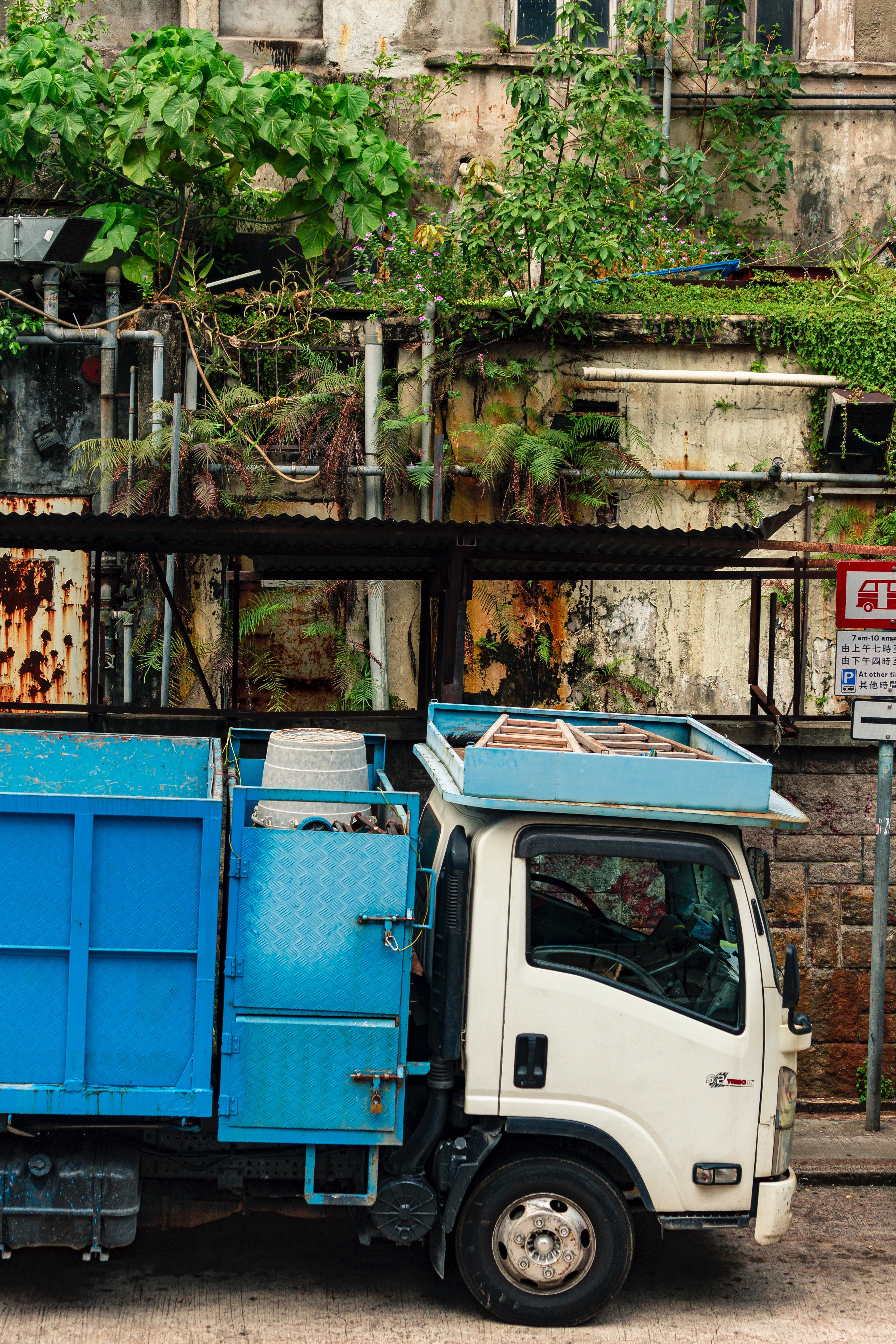 A giant blue truck parked on the street. | Photo: Pexel.
Apricot's defining feature means she will find a home quickly as she possesses two-toned fur on her adorable face, making it look as though she is a merger of two different kittens.
Please fill in your e-mail so we can share with you our top stories!