Married Hillsong Pastor, 32, Rocked In Scandal after Sending Revealing Photo to a Woman
A married Hillsong church pastor Darnell Barrett has been involved in a scandal after sending a provocative photo to another woman. This is the second controversy to plague the megachurch in six months.
Pastor Darnell Barrett of Hillsong Church has made headlines after he stepped down for his involvement in a sex scandal. The married New Jersey leader was caught sharing explicit photos with another woman.
According to reports, Barrett shared a shirtless image of himself after a sweaty workout on his Instagram Story, wearing a pair of white Nike Pro tights that emphasized his bulging manhood.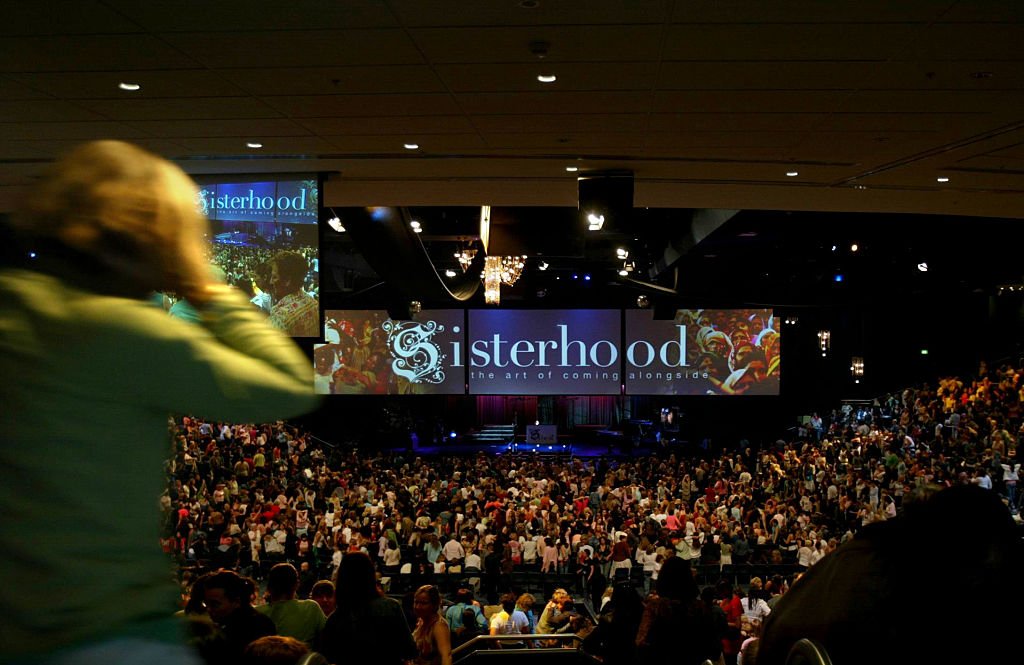 The photo, which had a caption about him fighting depression, was shared with his close friends as part of his daily motivation against anxiety. However, he also sent the image to another church member.
The 30-year-old volunteer who worked under Barrett told Daily Mail that he sent her the revealing photos back in February before uploading them to his Instagram Story but called it an accident.
Barrett shared two photos of himself standing in front of a mirror after a workout, with what appears to be his engorged member extending half-way down his thigh beneath his tights https://t.co/x93akkdqIt

— IBTimes SG (@IBTimesSG) April 29, 2021
In a text exchange between the duo, the 32-year-old pastor feigned ignorance, telling the unnamed woman that he mistakenly added her to his close friends' list and didn't know how to undo his error.
Barrett's scandal comes six months after the megachurch had to fire one of its famous pastors for infidelity.
Hillsong's Darnell Barrett resigns after 'sending explicit pic to parishioner' https://t.co/kmgkgWOHwp

— The Sun Showbiz (@TheSunShowbiz) April 28, 2021
He apologized to the woman who blocked him immediately. She later unblocked him and accused him of being manipulative and trying to bait her with the provocative picture while lying that it was an error.
Amid the scandal, Barrett stepped down as the creative director, citing infidelity as his reason. The father-of-two did acknowledge that he took the eye-popping image but maintained that it was a mistake. He explained:
"I informed my wife as soon as it happened. I was not at all trying to lure her. I get that she, within the context of what's happening with Hillsong, that she would draw those conclusions."
Darnell Barrett reportedly stepped down after an explicit selfie came to leadership's attention https://t.co/SxLay76kEa

— The Cut (@TheCut) April 28, 2021
He also alleged that he barely knew the woman and had no intention of meeting her. However, the victim claims otherwise, saying that Barrett messaged her in January to tell her he was heading to her city.
Barrett's scandal comes six months after the megachurch had to fire one of its famous pastors for infidelity. Carl Lentz, who was the head of the New York location, was asked to step down due to past "moral failures."
After the leadership of Hillsong terminated his appointment, Lentz, a close spiritual leader of Justin Bieber, admitted to cheating on his wife Laura in an Instagram post. He noted that they were working through their issues.
Following his exit from the church, a source close to the famous pastor shared that he has no intentions of starting another ministry. Instead, he is focused on working on his marriage and family.