Lindsay Arnold Shares Sweet Photo of Her 6-Month-Old Baby Girl Sage
Dance expert Lindsay Arnold recently gave updates on her daughter Sage Jill's growth progress on social media, and she could not hold back her heartfelt feelings about how fast her baby was growing.
Times flies fast, and ballroom dancer Lindsay Arnold knows about it first hand. The star mom confirmed this in her new Instagram share while she gave fans updates on her baby girl's growth.
Arnold shared sweet photos of her daughter, Sage Jill letting her slew of admirers know that the tot was becoming six months old. She gushed over her daughter while sharing that Sage was growing fast.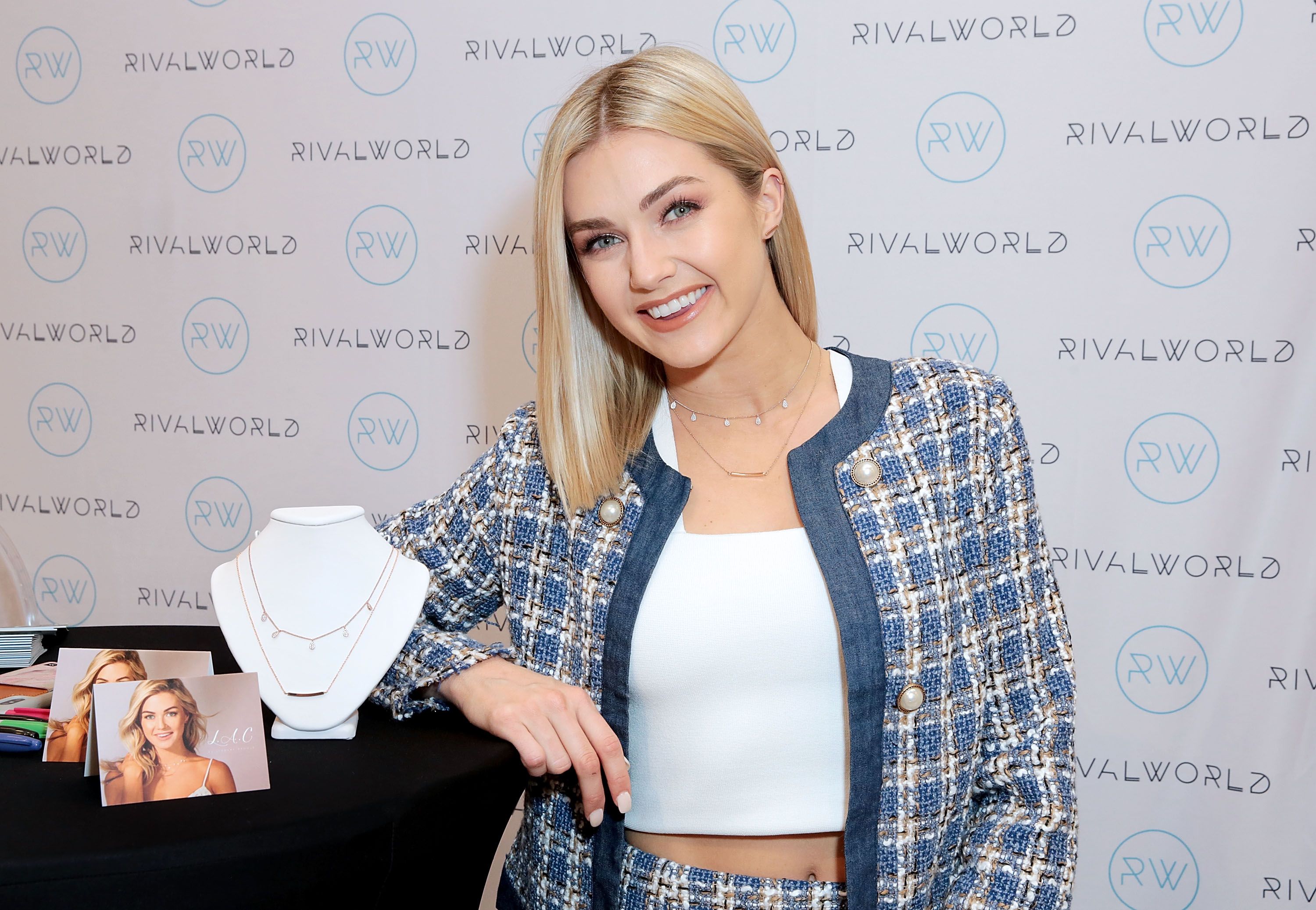 The "DWTS" star's post included two satisfying mother-daughter photos with baby Sage nestled in her mommy's bosom. The pair posed for their lovely selfies indoors.
Earlier this year, [Arnold] sat with People for an interview where she talked about experiencing mom guilt.
Arnold, 27, donned a knitted sweatshirt as she parted her hair in the middle, as she let it fall down her back. Sage, who seemed to be enjoying a nap, was dressed in a blush pink outfit. Her star mom detailed in her caption:
"It's in these moments where I actually wish time could just stand still. Sage would be 6 months old in four days."
Arnold continued that she could not fathom where time has gone, as he added that time was probably fast with kids because they grow up too quickly. The doting mom mentioned that she loved watching her daughter grow. 
However, she would love to have intimate mom-daughter moments for more years to come. Arnold shared that she wanted Sage to fall asleep on her chest "for the rest of forever."
Earlier this year, the dance professional sat with People for an interview where she talked about experiencing mom guilt. Arnold relayed that there were times she felt like an incompetent mom.
She relayed that she would always comfort herself, knowing that there was no perfect parent out there. The celebrity choreographer mentioned that sharing her experience might help other moms who felt like her. 
It is noteworthy that Arnold is not alone in all of this. The star dancer has her spouse, Samuel Lightner Cusick, by her side. The pair were high school sweethearts who made things official in a 2105 wedding ceremony. 
Samuel was a
businessman
 who formerly operated and designed e-commerce websites for companies. These days he is in the construction industry, working as a project manager.