Jessica Simpson Admits She Has No Idea How Much She Weighs
When it comes to how Jessica Simpson feels about herself, the number on the scale doesn't matter. The acclaimed fashion designer doesn't even own a scale.
In a recent interview with Hoda Kotb on "Today," Jessica Simpson stated that she no longer uses a weighing machine at home and does not have any idea how much she weighs.
"I threw it out," Simpson explained. "I have no idea how much I weigh. Like, I just want to feel good and be able to zip my pants up. If I don't, I have another size. I have every size."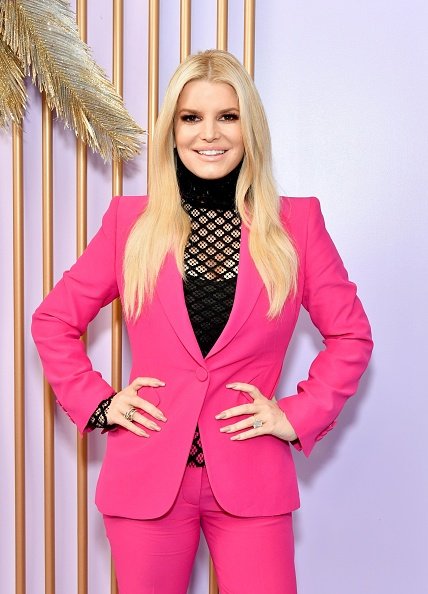 The 40-year-old blonde beauty also mentioned that she has really tried not to let her size define her. Simpson has been open about her body shame issues throughout her career.
In her memoir "Open Book," she even devoted a whole chapter to the subject. In 2019, Simpson announced an incredible weight loss of 100 pounds only six months after giving birth to Birdie Mae.
Earlier this year, Simpson revealed that she weathered a bout with COVID-19. Her life had been filled with challenges and fears that, sometimes, seemed overwhelming to overcome, she said.
Her most successful project was launched with the release of her "In This Skin" album in 2003.
In December, Simpson inked a publishing and TV deal with Amazon. Former NFL player Eric Johnson has been the star's husband since 2014. After they got engaged in 2010, they began their family.
In 2011, Simpson issued a statement about her first pregnancy and her second one at the end of 2012. Six years later, the couple announced that they were growing their family again.
The "With You" singer invited her ardent fans to follow along throughout her pregnancies. Her social media pages contained updates on her pregnancy and postpartum fitness journey.
During the early 2000s, Simpson was basically on the same level as Christina Aguilera and Britney Spears. Her most successful project was launched with the release of her "In This Skin" album in 2003.
The album became Simpson's highest chart debut to date and her highest-selling album until that point. In 1997, Simpson signed with Columbia Records at the age of 16 years old.
Simpson was a star of the "Newlyweds: Nick and Jessica" television show from 2003 to 2005, which aired on MTV. The series followed her marriage to her then-husband, Nick Lachey.