Kelly Ripa Shares a Throwback Photo with Husband Mark Consuelos in the Place Where They Got Married
Kelly Ripa shared a throwback photo from when she took her children to the Vegas chapel, where she and her husband, Mark Consuelos, wed.
Ahead of her 25 wedding anniversary, Kelly Ripa shared a blurry throwback photo from 2009 of the couple visiting their vegas wedding venue, 13 years after they tied the knot. 
The "Live with Kelly and Ryan" co-host and "Riverdale" actor eloped at the "Chapel of the Bells," a famous wedding chapel in Las Vegas. The couple had made a trip in 2009 to show the location to their three children.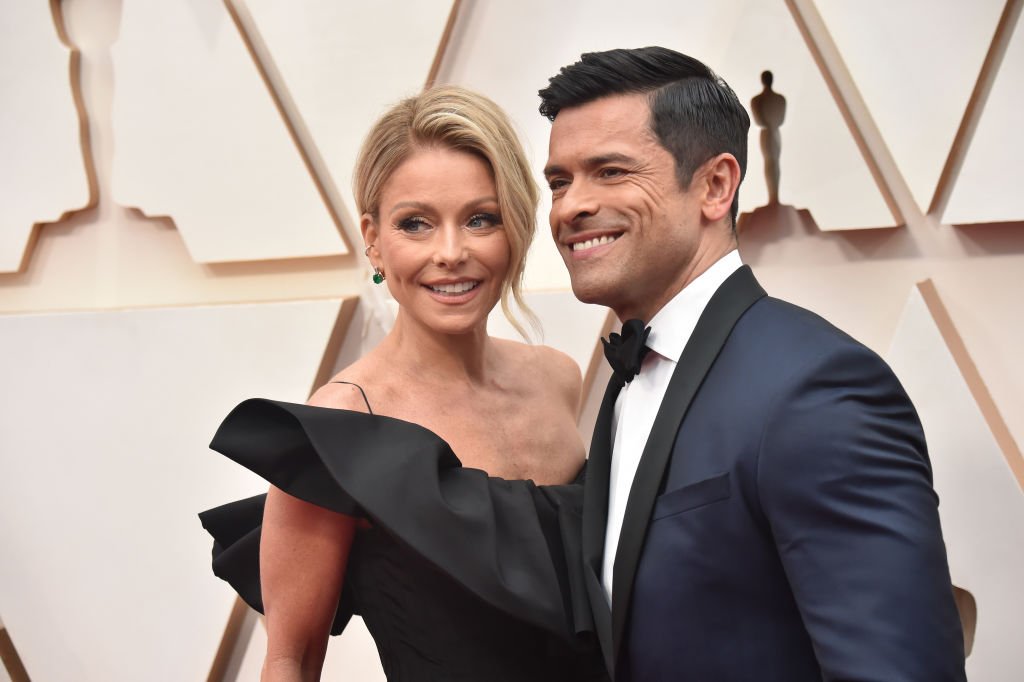 The longtime couple share three children, Lola, 19, Michael, 23, and Joaquin, 18. Ripa joked about the quality of the photo in the caption as she remarked, the photo was why she is usually the one taking the photo. 
Her fans thought the throwback photo was hilarious as many commented with laughing emojis, while her husband commented two red heart emojis on Ripa's post. She wrote in the caption:
 "#tbt 2009. When we took the kids to the scene of crime 13 years later. (Also, this is why i take all the photos)"
The pair met while filming the sitcom "All My Children" in the 90s. They dated for a year before tying the knot on May 1, 1996. However, Ripa shared that they had actually broken up a week before they wed.
In a 2018 episode of "Comments by Celebs," Ripa admitted that they broke up a week before they eloped. They got back together, and the next day they headed to Las Vegas and eloped. 
However, in 2019, with help from her "Live with Kelly and Ryan" crew, she finally had a Vegas bachelorette. 
Although the couple's wedding was non-traditional, Ripa and Consuelos admitted that their relationship is a bit old-fashioned as Ripa is the one who made their home a home, while Consuelos traveled for work.
Consuelos explained that it was hard to describe their roles, but that the couple did have a conversation in which he stated that there would be one man in their relationship, and it would be him as he explained:
"We had a conversation where I said, 'Hey listen, there's really only room for one man in this relationship and it's going to be me.' "
Her long-running job as a daytime talk show host allowed her to stay home with the kids, as she explained that filming would take place in the morning, and she could do her children's school activities with them after her workday was finished. 
Some might think that the couple missed out on a lot by eloping, including have a bachelorette. However, in 2019, with help from her "Live with Kelly and Ryan" crew, she finally had a Vegas bachelorette. 
Ripa and her co-worked list of must-dos included enjoying the city with a cocktail, do something erotic, enjoy a tasty treat, and dancing and the last item was be surprised by a stripper. 
Ripa's show played a video of her and the women of "Live" enjoying a night out in Vegas, from seeing the city from LINQ's High Roller to a stripper show to an interesting stripper surprise at the end of the night.