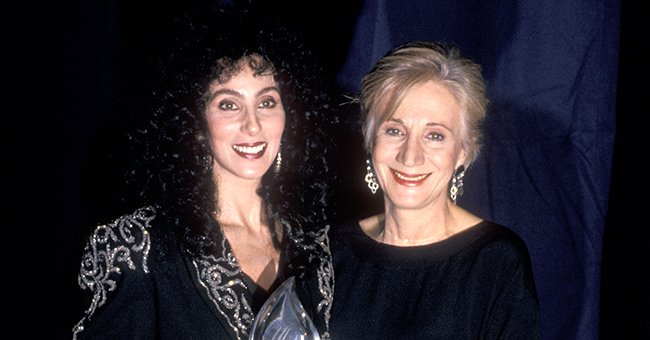 Getty Images
Cher Pays an Emotional Tribute to Co-star Olympia Dukakis Following Her Death
Olympia Dukakis and Cher co-starred alongside one another in the award-winning romantic comedy "Moonstruck" in 1987. They both walked away with Oscars for their performances.
Singer Cher took to social media to share a heartfelt tribute to her "Moonstruck" co-star Olympia Dukakis. Dukakis passed away on Saturday at the safe of 89.
Cher and Dukakis worked alongside each other in the 1987 film "Moonstruck," where they portrayed a mother-daughter duo. Dukakis took on the role of Cher's difficult mother, a performance that reeled in many accolades.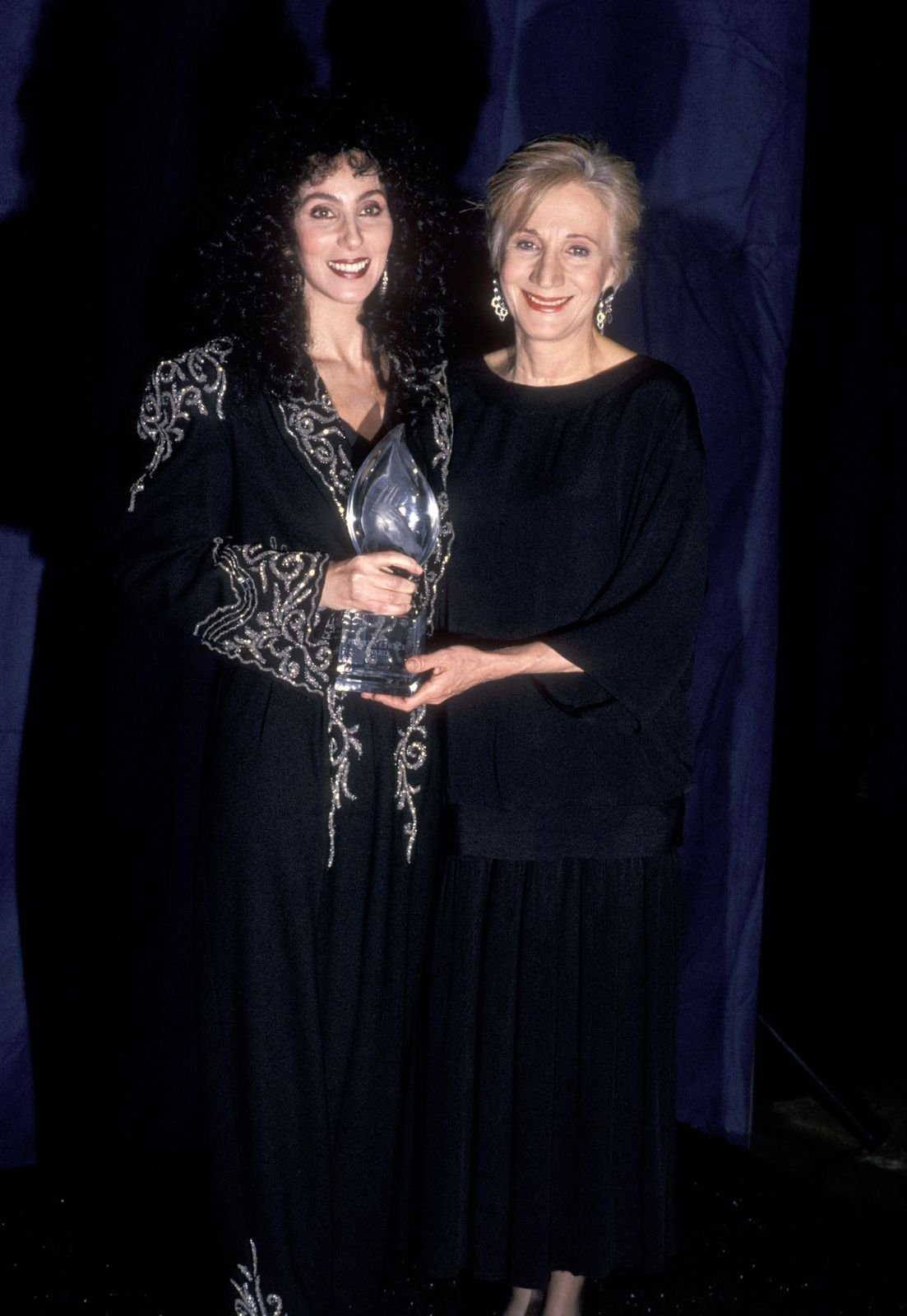 Cher and Olympia Dukakis at the 15th Annual People's Choice Awards on March 12, 1989. | Getty Images
LAST CONVERSATIONS
Cher posted an emotional tribute to Dukakis, reflecting on her acting career and the personal friendship that they shared. The singer penned a moving caption writing:
"Olympia Dukakis Was an Amazing, Academy Award Winning Actress. Olympia Played My Mom In Moonstruck, & Even Though Her Part was That Of a Suffering Wife, We [laughed] ALL The Time."
Cher also shared about the last conversation she had with Dukakis, revealing that she had spoken to her three weeks before her death and that their conversations were always about Dukakis' husband.
DEATH CONFIRMED
The "Steel Magnolias" actress passed away on Saturday, followed by a long battle with illness. Her brother, Apollo Dukakis, confirmed her death in a Facebook post, and her agent also shared the sad news.
Dukakis switched her work up by taking on the character of a transgender landlady.
Although Dukakis is remembered for her Oscar-winning performance in "Moonstruck," her legacy lives on in the long list of films, television programs, and broadway performances that she formed part of.
BIG CAREER
Dukakis's work as an actress only kicked in later in her life. When she landed the role alongside Cher, she was already hitting the mid-life marker at 55. During an interview in 2013, she shared:
"My daughter was going to college on credit cards when Moonstruck hit. I didn't know about acting, I didn't know about anything."
On top of her successful acting career, Dukakis was also taught drama at NYU for more than 15 years. The actress was a founding member of theatres, namely: The Charles Playhouse in Boston and the Whole Theater in Montclair, New Jersey.
TAKING ON CHALLENGES
Making a name for herself on stage and in front of the camera as an actress that portrays the role of irritating mothers, Dukakis switched her work up by taking on the character of a transgender landlady.
Dukakis stepped into the shoes of Anna Madrigal on Armistead Maupin's four Tales of the City. She didn't take the job lightly as she prepared by talking to a transgender woman to better understand the character she was portraying.
Dukakis lost her husband, Louis Zorich, in January 2018. He was 93. The two were married for 55 years, having tied the knot at City Hall with the bride wearing a dress purchased at Woolworths.
Dukakis and Zorich met each other during an audition for a play, with neither of them getting the part. The couple is now survived by their three children, Christina Zorich, Peter Zorich and, Stefan Zorich.
Please fill in your e-mail so we can share with you our top stories!