Alex Drummond Gets Married – See Photos of Oklahoma Ceremony as Shared by Mom Ree and Sister Paige
Alex Drummond, the daughter of Ree Drummond, tied the knot with her fiancé Mauricio Scott over the weekend. The bride's mom and sister serenaded fans with images from the lovely ceremony.
Alex Drummond is officially a married woman! Over the weekend, the daughter of Ree Drummond and Ladd Drummond said "I do" to her longtime boyfriend, Mauricio Scott, in a lovely ceremony in Oklahoma.
To the delight of fans, the bride's mom and her sister, Paige, documented the fairytale wedding in a series of social media posts. The "Pioneer Woman" uploaded a heartwarming image of the new couple sharing a kiss.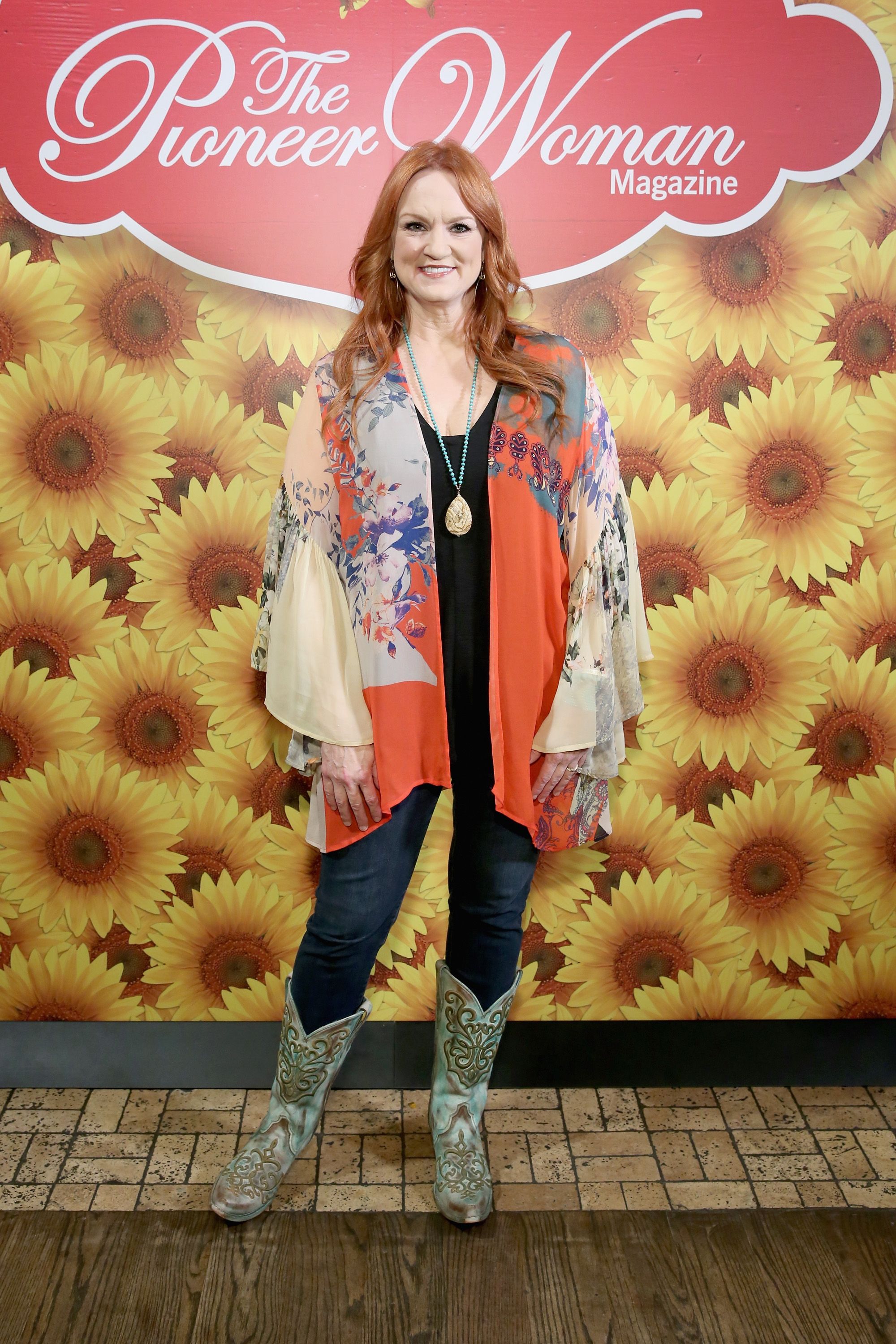 Alex looked gorgeous in a captivating strapless lace gown as she smooched her husband, who looked dashing in a black suit. The duo kissed as their friends cheered them on. Ree wrote in the caption:
"Alex and Mauricio's wedding was beyond ??? , and I will be sharing many (many, many!) photos soon."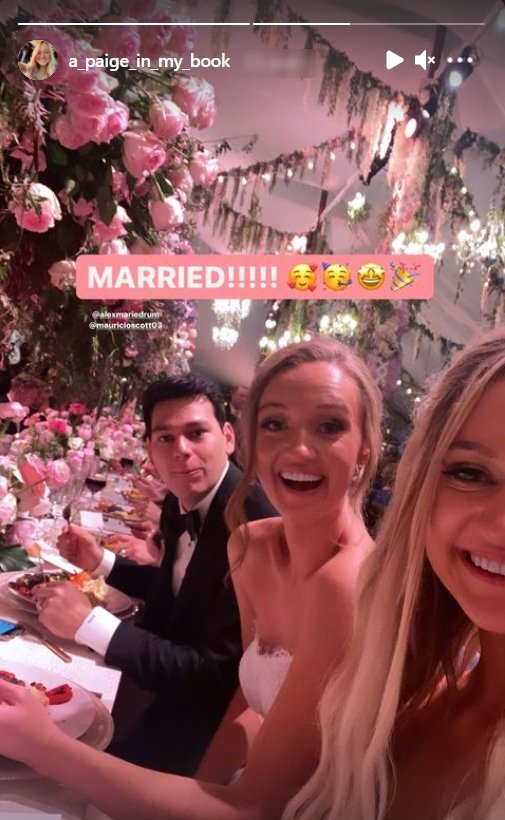 True to her promise, the celebrity chef took to her Instagram to document more heartwarming moments from the ceremony. The mother-of-the-bride shared a photo of her and Ladd as they watched their daughter mark the milestone.
The wedding was undoubtedly a family affair, with all of Alex's siblings — Paige, Bryce, and Todd — playing prominent roles.
The image taken from behind showed Ladd wearing a neck brace while Ree stunned in a colorful wrap dress with a plunging neckline. The pair looked so happy to witness the celebration of love.
Paige, who served as the maid of honor, posted a series of images on her page, giving fans a closer glimpse at her sister's dress and other details of the intimate outdoor ceremony.
The stacked post featured a heart-melting photo of Alex and Mauricio having a dance with their 5-tier wedding cake in the background. There were also pictures of the table arrangement, adorned with flowers.
The wedding was undoubtedly a family affair, with all of Alex's siblings — Paige, Bryce, and Todd — playing prominent roles in the wedding. Over the past months, Ree has given fans updates about her daughter's nuptials.
In March, the famous blogger revealed that the wedding was going to have two cakes. She explained that there would be a giant wedding cake and a separate groom's cake that features Mauricio's favorite things.
Alex and Mauricio's lovely nuptial is the latest of 2021 celebrity weddings. In March, "The Real" host Jeannie Mai and rapper Jeezy walked down the aisle in an intimate ceremony at their Atlanta home.