Serena Williams' Husband Alexis Ohanian Shares Their Family Photo on Disney's 'Star Wars' Ride
Serena Williams' husband recently warmed many hearts after taking to his social media page with a shot taken during his family's visit to Walt Disney World.
Alexis Ohanian recently took to his Instagram page with a shot that captured him posing alongside his gorgeous wife and their child Olympia.
The trio sat in a futuristic room straight out of the set of a "Star Wars" movie. They sat in a small booth around a small round digital table equipped with red lights on one side and blue ones on the other.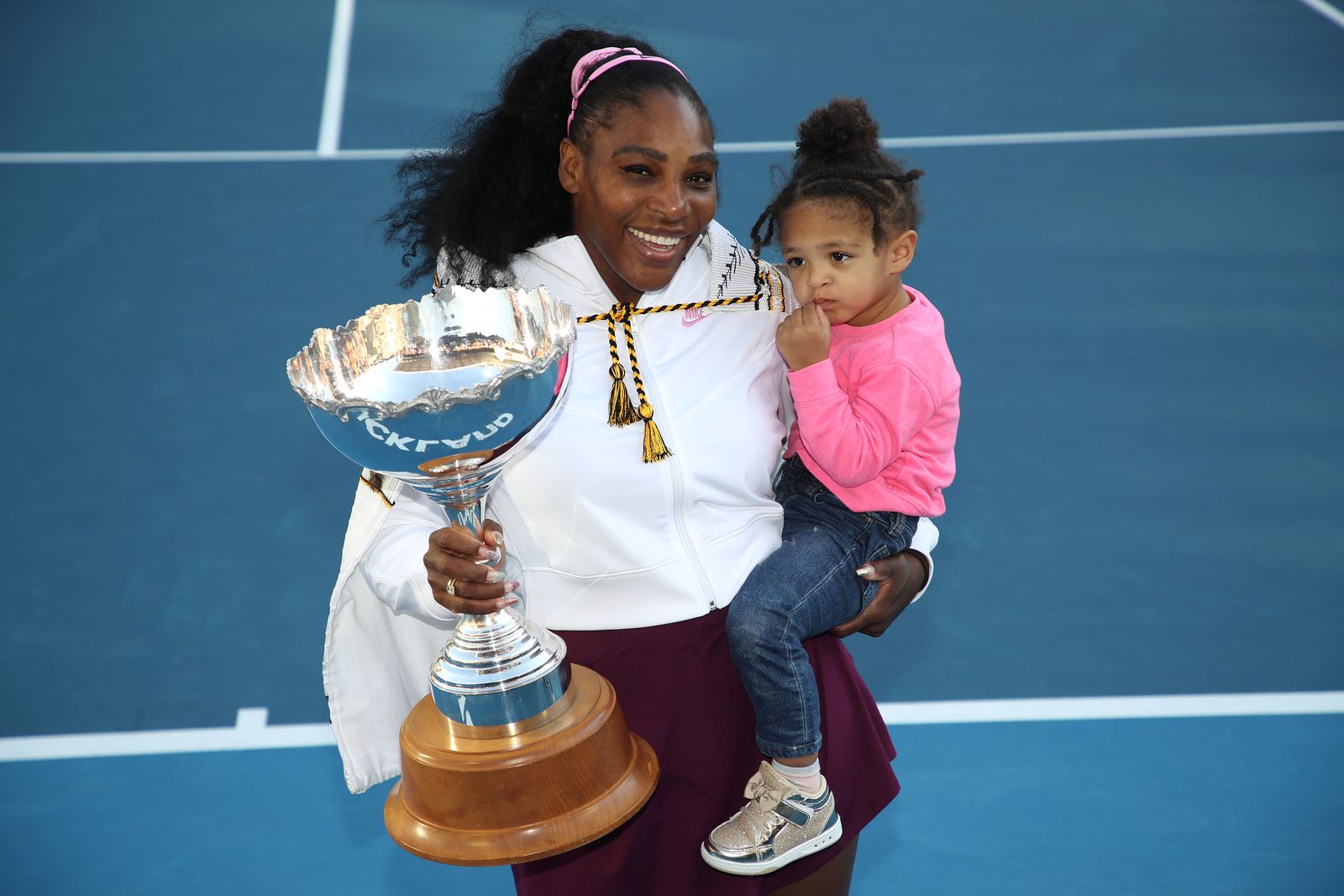 Behind them, there was also a myriad of flashing lights generated by various make-believe devices. Ohanian wore a goofy expression on his face while little Olympia sat on his lap.
The little gem sat facing her mother, who was positioned next to them— she wore a somewhat blank expression even though the corners of her mouth tilted upwards at the beginning of a smile. 
She wore a black tracksuit while her husband wore a black shirt coupled with shorts and a hat. Olympia looked cute in a grey hoodie that sported a printed image of Minnie Mouse. In his caption, Ohanian confessed that the trip was "fun."
He also stated that the "new Star Wars ride is unbelievably awesome." According to the proud father, it was Tom Brady who gave him the idea of taking his family back to Walt Disney World.
He does not mind that his wife's fame overshadows his.
They took the "Star Wars" ride even though Williams is not as familiar with the films as her husband, who joked about it in the latter part of his caption.
In the comment section, the legendary tennis player confirmed how little she knew about the "Star Wars" franchise when she wrote: "LOL my face looks like a stormtrooper… is that the bad guy?" 
One fan replied that she looked "very much in character," while another gushed over how relatable the couple and their child look as a family.
The two have been married since 2017, and Olympia is their only daughter. The two are one of the most beloved couples on the internet right now, but it took a lot of work on both their parts. 
Williams believes a union can only stand when both partners are willing to put in the work. The two have a dynamic relationship with foundations in commitment, trust, and support.
Very recently, Ohanian was praised for a statement he made after a fan mentioned how the internet refers to him as "Serena Williams' husband."
The Reddit co-founder replied that he does not mind that his wife's fame overshadows his, so he does not care about people knowing him only as her husband. Still, he would prefer to be called the "father of his and Williams' daughter Olympia."
These days, Ohanian is more focused on changing what people thought of parenthood in the US. He is a fierce advocate of paid family leaves and is determined to see results— knowing him, he will.