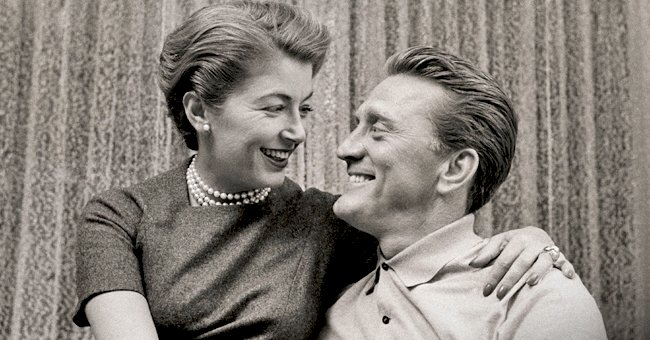 Getty Images
Anne Douglas Once Declined Kirk Douglas' Invitation to Have Dinner with His Friends
Back in April 2017, actor and director Kirk Douglas got candid about meeting his then-future wife, film producer, Anne Douglas and shared how difficult she was.
Kirk Douglas told the story of meeting his wife Anne Douglas for the first time and revealed she was the most difficult female he had ever met.
The late couple met on a movie set and were married for 66 years. Recalling back to when he met Anne, Kirk said, "She was terrible," during their joint interview with USA Today at the time.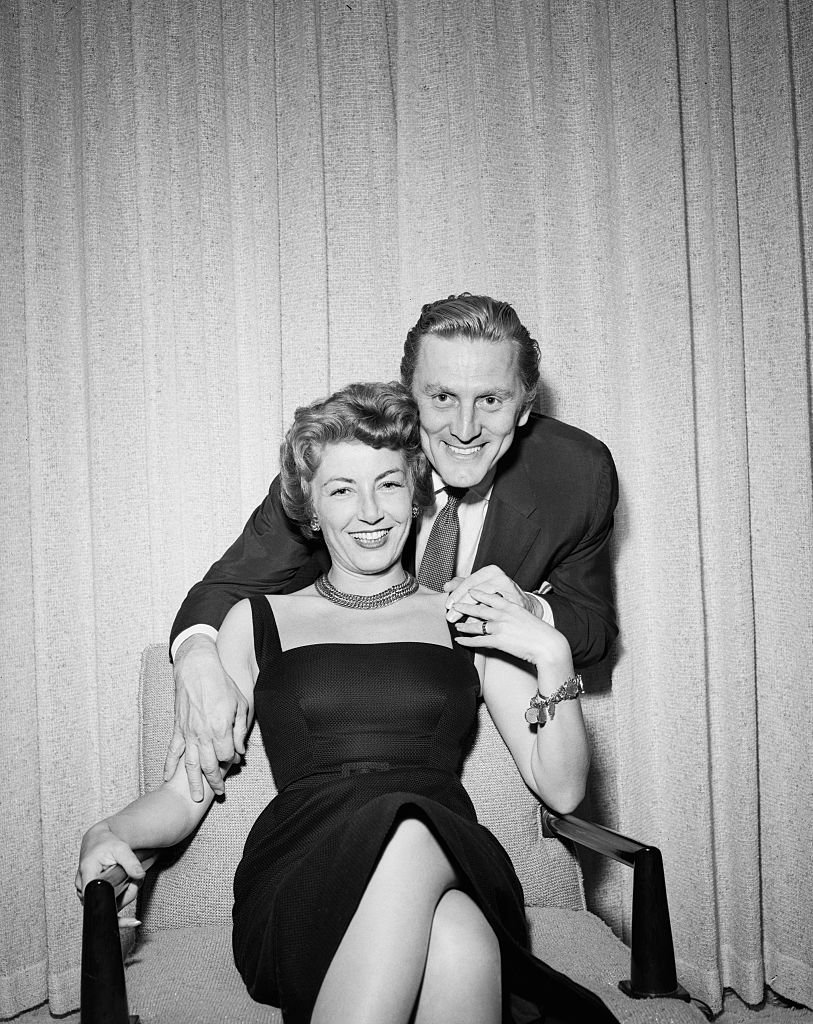 Actor Kirk and film producer Anne Douglas | Photo: Getty Images
He joked at how he was a bonafide movie star back then, and when he invited her for dinner, she turned him down despite the fact that he was a heartthrob back in the day:
"She was the most difficult woman I ever met. I mean, I was a big movie star! And I invited her to dinner, and she said, 'Oh thank you very much, but I'm so tired.'"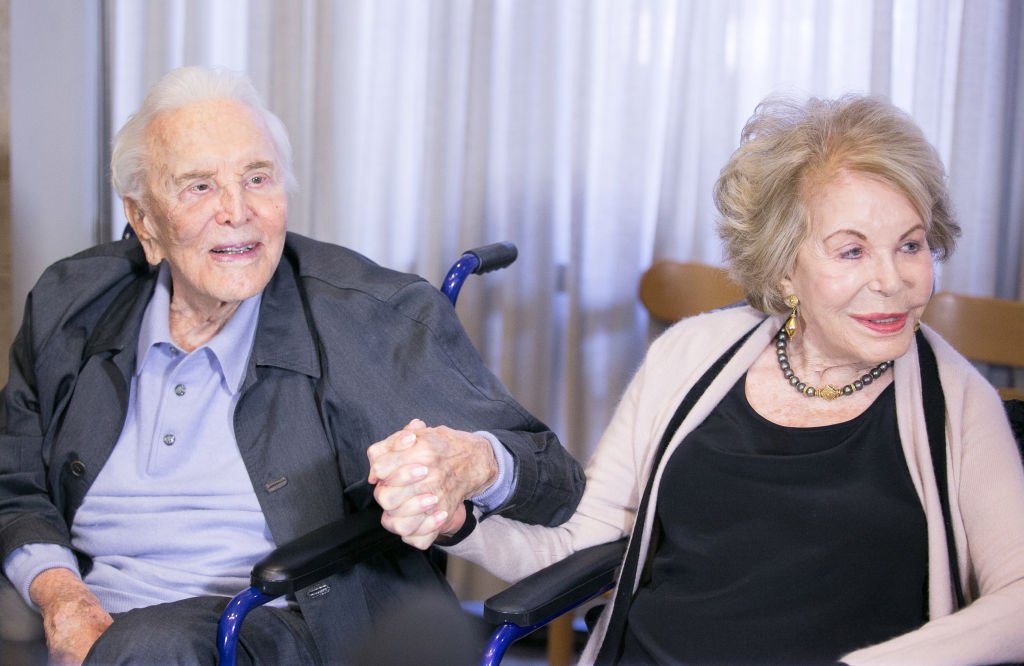 Kirk Douglas and his wife Anne Douglas holding hands | Photo: Getty Images
Their meet-up is detailed in their book "Kirk and Anne: Letters of Love, Laughter, and a Lifetime in Hollywood." It revealed letters the lovebirds sent to each other during their courtship and marriage.
At the time, Kirk said the book was his last. He co-wrote it with his spouse. Anne, on the other hand, remembered the first day they met very differently.
She shared that she told him that she would rather be home to cook herself some scrambled eggs while adding it was not what he expected.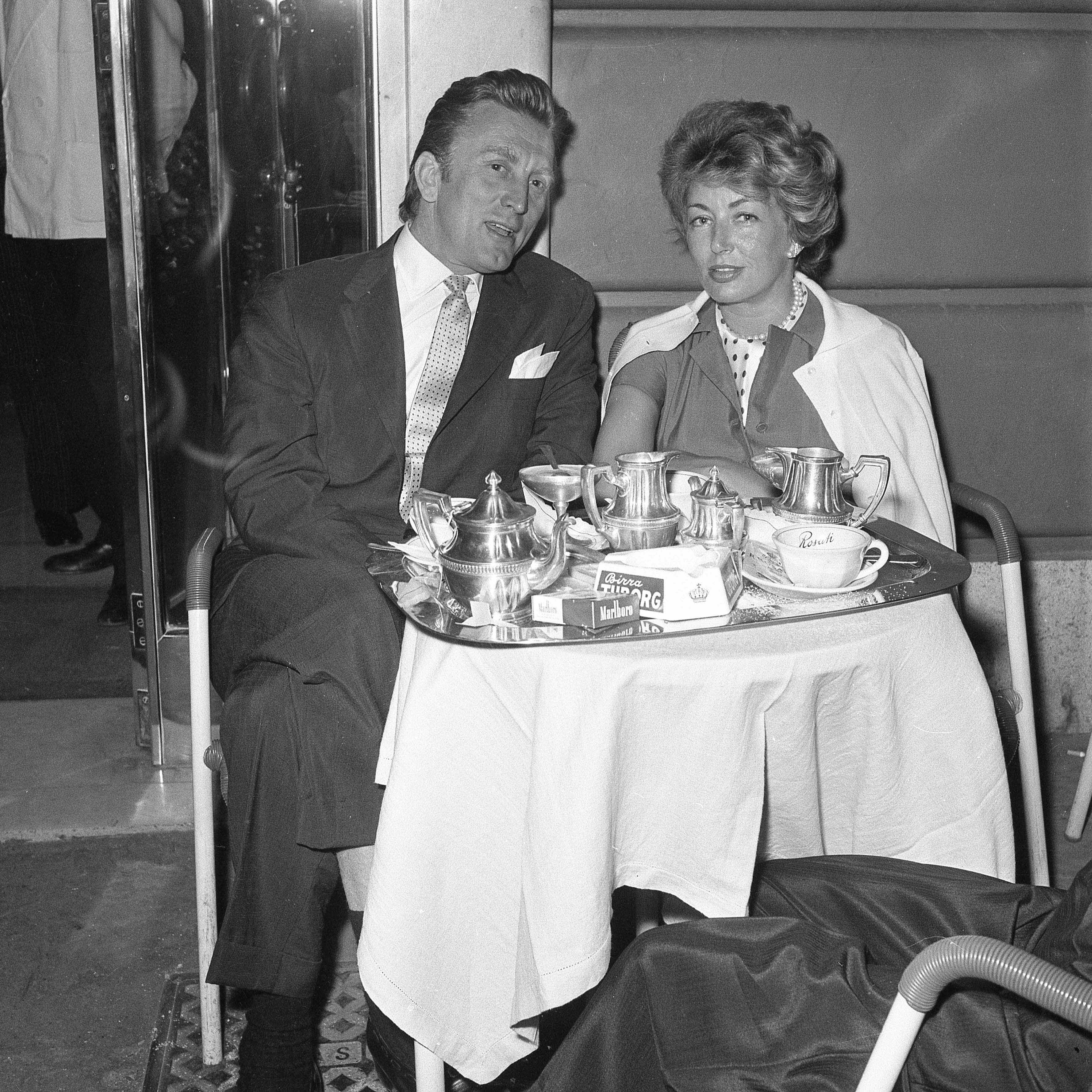 Anne Douglas and her husband Kirk Douglas at the coffee bar in Via Veneto, Rome 1958 | Photo: Getty Images
The couple also looked back on their infidelities and their love in their book. Kirk was open about his extramarital affairs in the past, and Anne revealed she accepted his infidelity and chose to turn a blind eye.
She admitted that he never attempted to hide his affairs from her. Anne explained that as a European native, she understood that it was unrealistic to expect fidelity in marriage.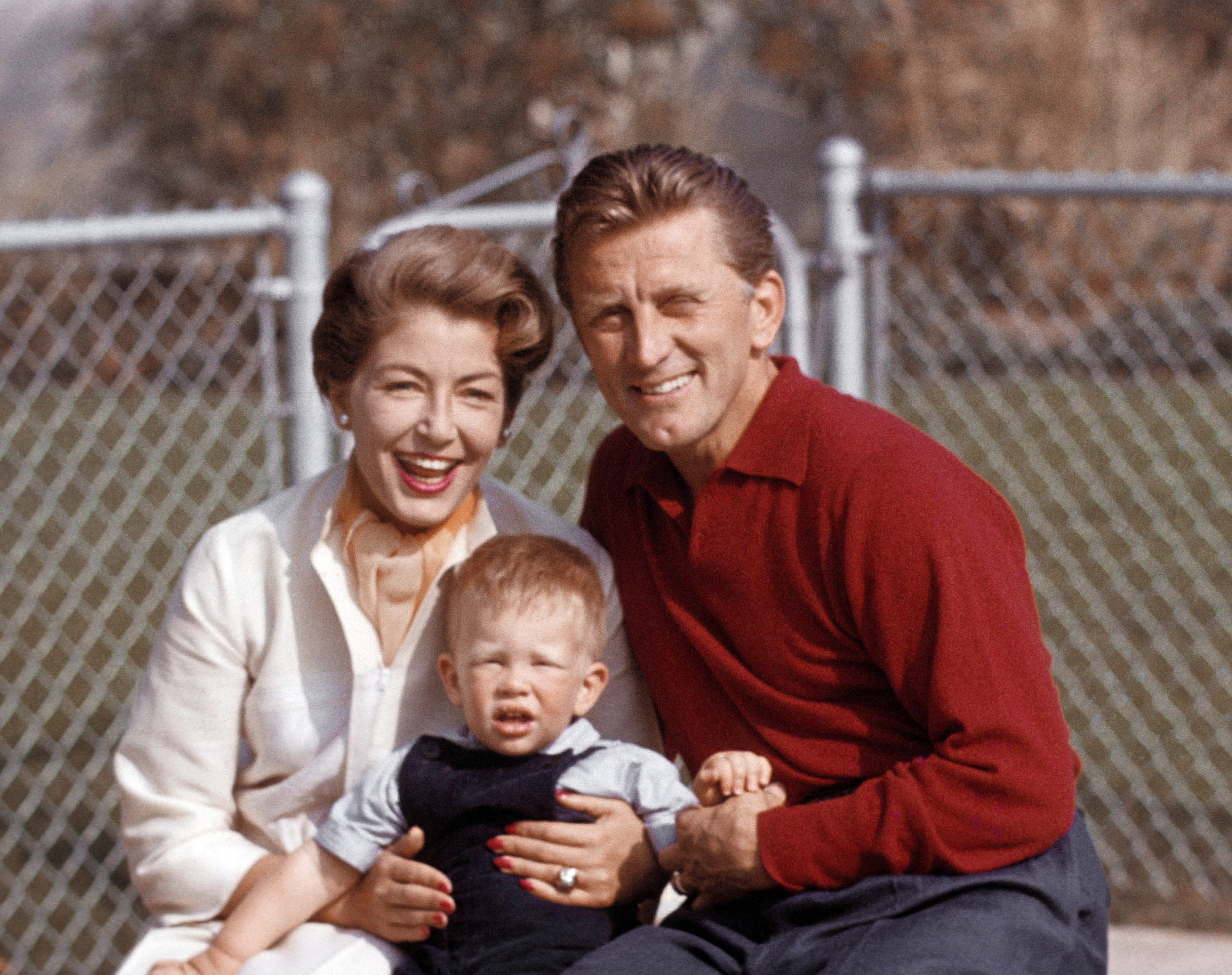 Kirk Douglas at home with his spouse Anne Douglas their son Peter Vincent Douglas on February 14, 1957 in Los Angeles | Photo: Getty Images
Kirk shared Anne never tried to change who he was and never hesitated to speak her mind. She would do so gently, with humor and being subtle.
However, he noted that she did change him but for the better. He began to view his native land differently in the eyes of his love and learned not to take rights and privileges for granted.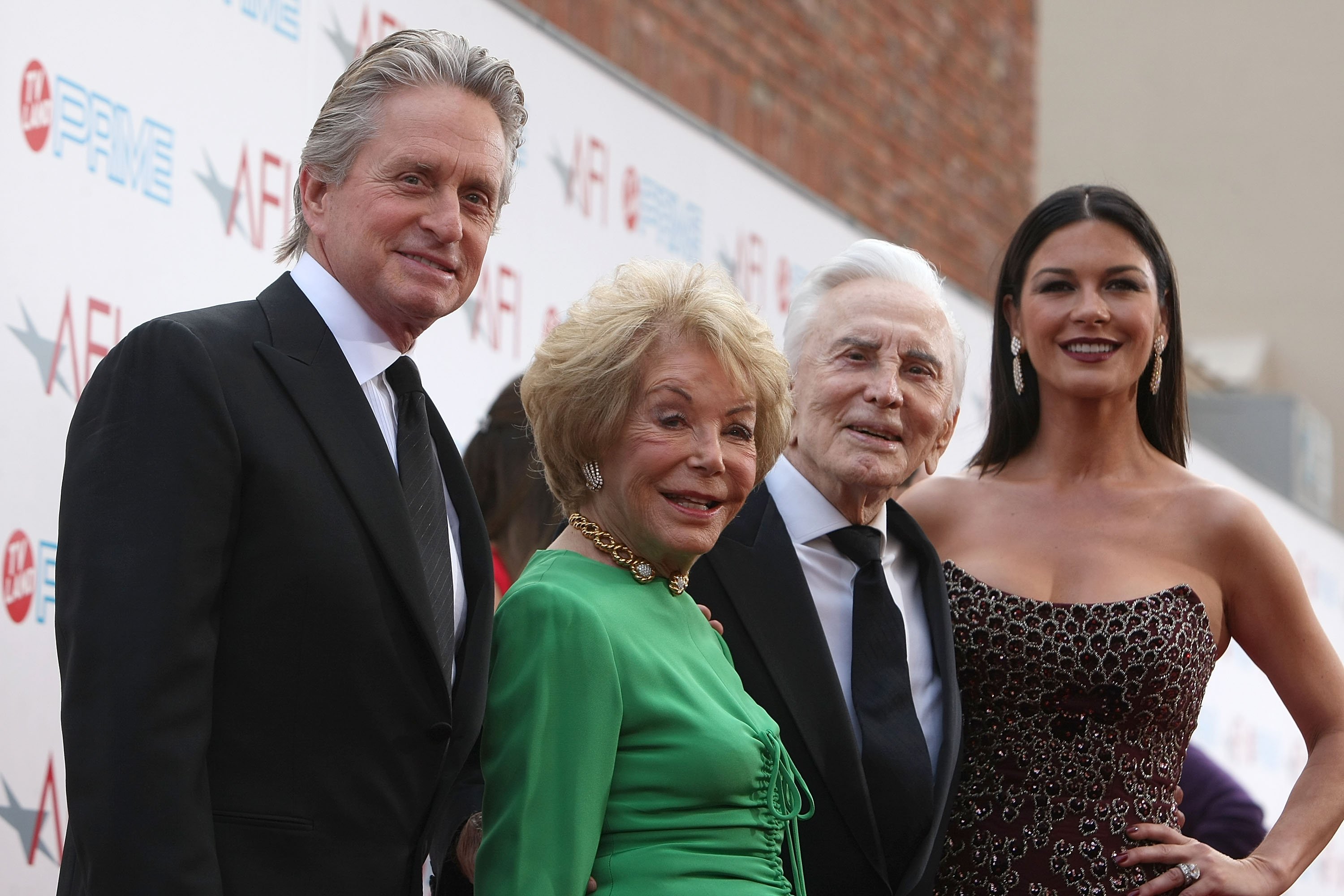 Michael Douglas, Anne Douglas, Kirk Douglas and Catherine Zeta-Jones arrive at AFI Lifetime Achievement Award held at Sony Pictures Studios on June 11, 2009 in Culver City, California | Photo: Getty Images
Kirk died in February 2020 at age 103, while his wife Anne recently passed on April 29, days after her 102nd birthday. The family spokesperson Marcia Newberger announced the news on behalf of the family.
The Hollywood couple got married in 1954 and had two children together. The family matriarch was a philanthropist and is survived by her sons Joel and Peter. She was also a stepmother to actor Michael Douglas.
Please fill in your e-mail so we can share with you our top stories!