Cameron Douglas Remembers Late Grandmother Anne Douglas by Sharing a Photo of Her with His Baby
Cameron Douglas shared a touching tribute for his late grandmother, Anne Douglas by posting a photo of her and his baby on Instagram.
Cameron Douglas remembered his late grandmother, Anne Douglas, with a touching post on Instagram. She passed away on April 29, at the age of 102, a year after her husband, Kirk Douglas, passed away. 
Cameron shared two separate posts mourning the loss of his grandmother. The first featured himself, Anne, and one of his children posed together on a couch. Cameron smiled toward the camera while Anne looked at his child.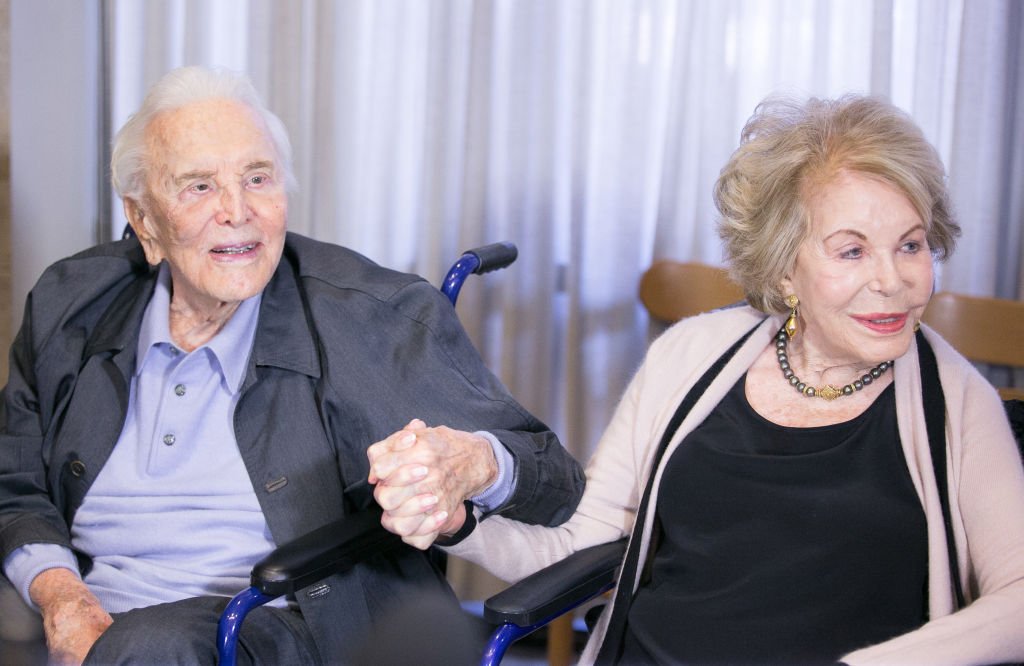 The second photo feature Anne with one of her great-grandchildren. She looks at the baby lovingly while the baby is wrapped in a patterned blanket and lying in Anne's arms. 
Cameron described his grandmother as grace personified. He added that it had been a blessing to love her, as he thanked her for setting the bar for humanity and generosity as he wrote:
"Thank you for setting the bar of humanity, dignity and generosity ever higher."
He added that Anne, who he calls Oma, left the world a better place. He ended off his message and said that he would love and respect her for the rest of the time. Fans sent their condolences in the comment section of the post.
Cameron's cousin, Kelsey Douglas, shared her support for her family member as she expressed that she loved her cousin and his touching post about their late grandmother. 
She made big contributions in her community with her philanthropic work throughout her lifetime.
Cameron is the son of actor Michael Douglas, who was Anne's stepson. Michael shared his own tribute for his late stepmother on Instagram, alongside a gorgeous throwback photo of his parents. 
The famed actor wrote that she had been more than a stepmother as he explained that she had brought out the best in his siblings and their father. He continued and explained she had impacted his own family as:
"Catherine and I and our children adored her; she will always be in our hearts. RIP Anne Douglas."
Anne did not only impact her family. She made big contributions in her community with her philanthropic work throughout her lifetime. She played a big part in the building of the Los Angeles County Music Center.
She also served on the boards for The Mark Taper Forum and the Center Theater Group. She was one of the founders of Cedars-Sinai Research for Women's Cancers. 
She focused on the welfare of LA women as she opened the Anne Douglas Center for Women at the Los Angeles Mission. The German-born Anne was also a producer.
Anne lost her husband of 66 years in 2020. She and Kirk are survived by their sons, Peter, Michael, and Joel, their loving grandchildren, Cameron, Dylan, Carys, Kelsey, Tyler, Jason, and Ryan, and a few great-grandchildren.