Princess Eugenie Greets Husband Jack Brooksbank on His 35th Birthday with Sweet Photos with Son
Princess Eugenie is celebrating her husband's 35th birthday this week and shared adorable photos of him with their son on social media. 
Princess Eugenie's husband, Jack Brooksbank, turned 35 this week. The royal shared sweet photos of Brooksbank and their son, August, to mark the occasion. 
Princess Eugenie shared three photos of her wonderful husband on Instagram. The first featured an adorable photo of Brooksbank holding his son in his jersey decorated with his name.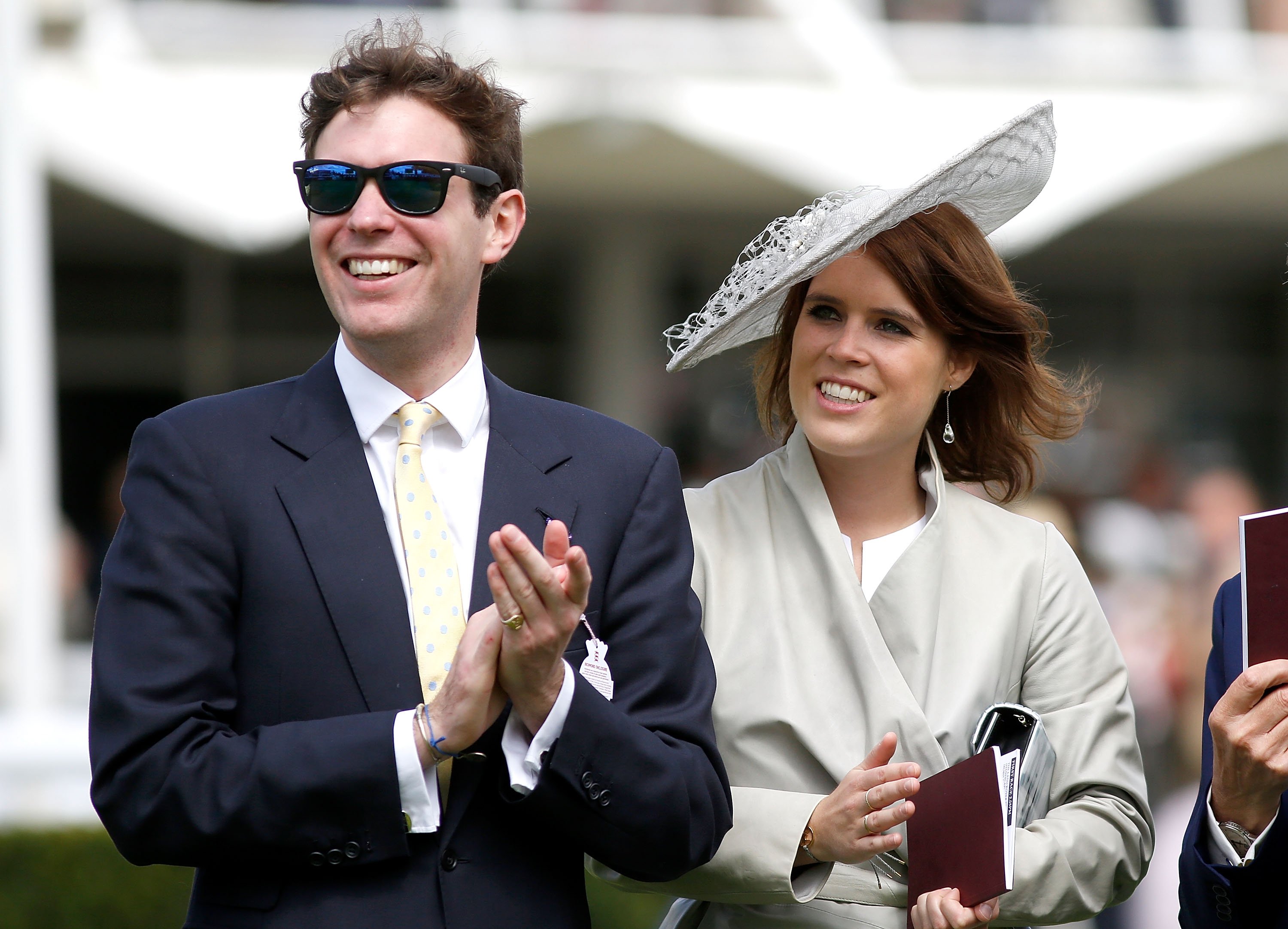 The second photo showed a very smiley Brooksbank bundled up in a few layers, with little August looking just as cozy in his baby carrier in a fluffy animal jersey. 
The last photo of Eugenie's slideshow featured Brooksbank from the back, walking beside a river, and its bank, filled with blooming flowers. Eugenie captioned the photos:
"You are exceptional.. Happy Birthday my love 😍🥳❤️."
This is Brooksbank's first birthday as a new dad. He and Eugenie welcomed their first son together on February 9, 2021. The couple announced his birth in a very untraditional way. 
They announced his birth on Instagram, which is unusual for the royals. The royal family Instagram page also shared the news of August's birth and stated that Brooksbank was present. 
Eugenie and her son will be able to visit the Queen while she mourns the death of her husband.
Since the couple welcomed August, Eugenie has been sharing adorable photos of their baby on Instagram, including for Mother's Day and her birthday, which happened in March. 
A few weeks after his birth, Eugenie shared the significance behind his full name August Philip Hawke Brooksbank, in an Instagram Story in which she explained:
"We are introducing our little boy. He is named after his great grandfather and both of his great x5 grandfathers."
It is so sweet that Eugenie chose to honor her late grandfather Prince Philip the Duke of Edinburgh, with her son's name. Princess Eugenie and Brooksbank attended Phillip's funeral last month. 
Princess Eugenie will be supporting her grandmother, as she lives on Windsor grounds at Frogmore Cottage, the UK residence of her cousin, Prince Harry, and Meghan Markle. The Sussexes allowed Eugenie and her family to move in while they are in California. 
Eugenie and her son will be able to visit the Queen while she mourns the death of her husband of 73 years, as the Express reported that the Queen's family would keep her company while she grieves.
Brooksbank, a UK ambassador of a tequila brand called Casamigos, and Princess Eugenie were married in 2018 after they met on a skiing trip to Swizterland in 2010.