La La Anthony Gifts Vanessa Bryant a Necklace with Butterfly Pendant to Honor Late Daughter Gigi
The late Gigi's birthday has recently passed, with celebrities rushing to show her mother Vanessa Bryant some love during this challenging time for the Bryant family. 
Many friends of Vanessa Bryant came out of the woodworks to honor the mother's late daughter Gigi by sending her gifts. One of them was La La Anthony who sent a chain and butterfly pendant to the grieving mom.
Bryant was touched by all the heartfelt presents she received. She took to Instagram stories to thank the many people who reached out to her and expressed their compassion and support.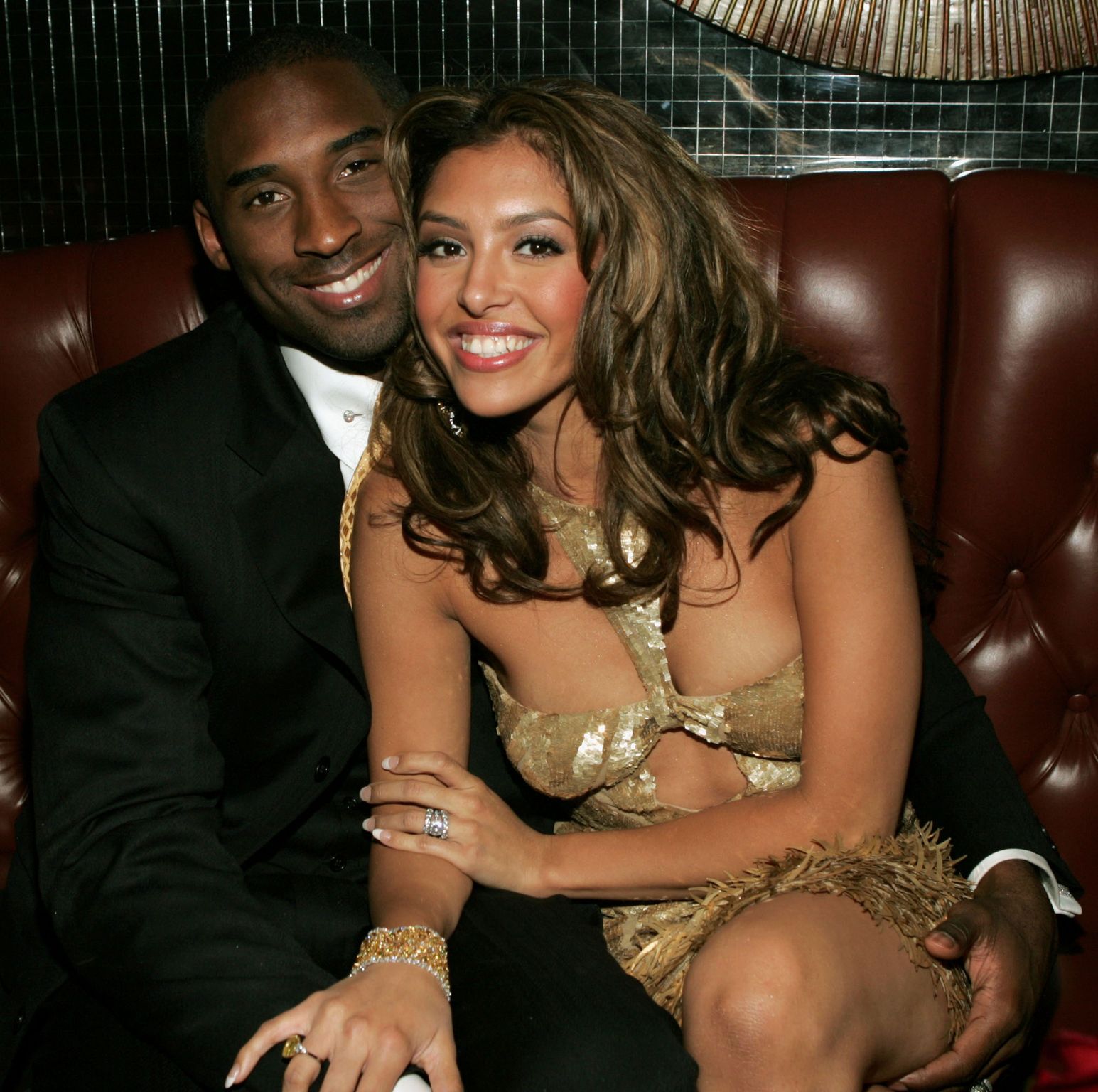 BUTTERFLIES IN HEAVEN
Part of the story included a snapshot of television personality Anthony's chain pendant, which sparkled pink. Bryant included some words in the story, which read: 
"Thank you! @Lala @Kiyananthony."
The dirty pink pendant didn't only include a butterfly. A heart-wrenching G was also attached to the chain, referencing the Bryant's late Gianna.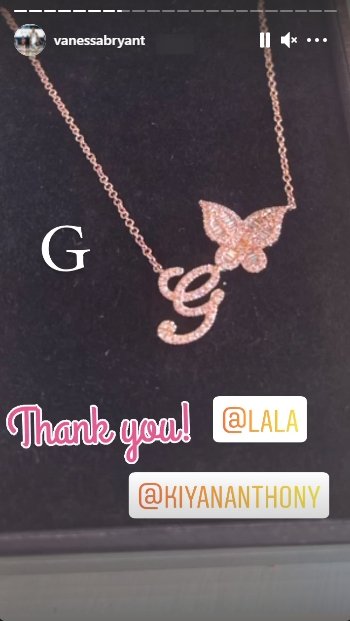 SURROUNDED BY LOVE
There were many other gifts from many different individuals, a lot of them assortments of flowers. One assortment consisted of pink and red roses with many other flowers surrounding them. 
Kobe's sister Sharia Bryant also took to Instagram recently to honor her niece.
Another shot included a note from friends LA Lakers' Pau Gasol, his wife Catherine Gasol, and their daughter Ellie Gianna, who they named in honor of the late Gigi. They gifted Bryant with an emerald.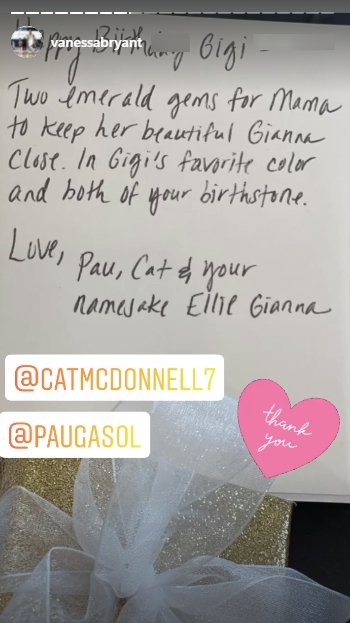 A CLOTHING LINE
Bryant recently opened the doors to a clothing line in honor of Gigi. The name "Mambacita" is about Gigi's nickname rooted in Kobe's "Black Mamba" nickname. 
The line's proceeds will assist sports projects in underprivileged areas. Khloé Kardashian took to social media to advertise the line and gifted Bryant with flowers in honor of Gigi.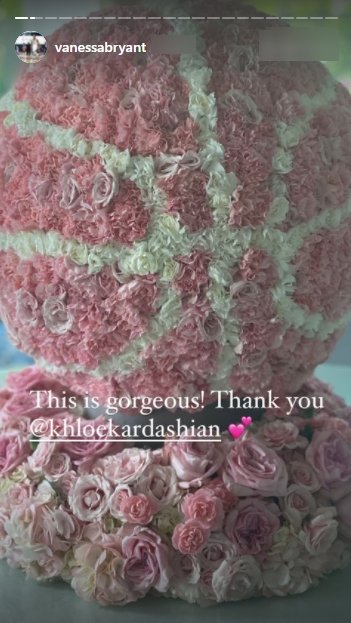 AUNTY LOVE 
Kobe's sister Sharia Bryant also took to Instagram recently to honor her niece. She did so by sharing never before seen pics of Gianna. 
Gianna looked absolutely bright and gorgeous in the first picture of her aunt's post. She was dressed in playful clothing, with Mickey Mouse attire and a polka-dot bow in her hair. 
Many are familiar with the lawsuit that Bryant has launched against deputies due to the sharing of unsanctioned photos of the crash that Kobe and Gigi died in. Recently, the LA County spoke on this, stating:  
"The county does not condone this showing of accident site photographs and has taken corrective personnel actions accordingly,'' 
However, they alleged, this does not mean that Bryant herself has any legal ground. They stated that the pictures referenced in this case did not contain images of human remains.