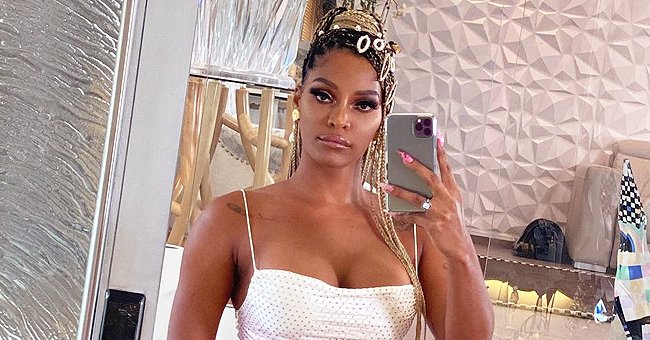 instagram.com/joseline
Joseline Hernandez Shares Photo of Daughter Bonnie Bella Wearing a Hat While Posing with Her Dog
After a tough and ongoing custody battle, Joseline Hernandez is just happy to be spending time with her daughter and making memories by taking pictures of the little one.
Television personality Joseline Hernandez recently took to Instagram to share an adorable pic. It was of her adorable daughter Bonnie Bella wearing a hat and posing with her dog.
The toddler was incredibly cute, staring shyly up at the camera, her glowing eyes sparkling against the flashing light. The dog also looked at the camera, almost copying Bonnie.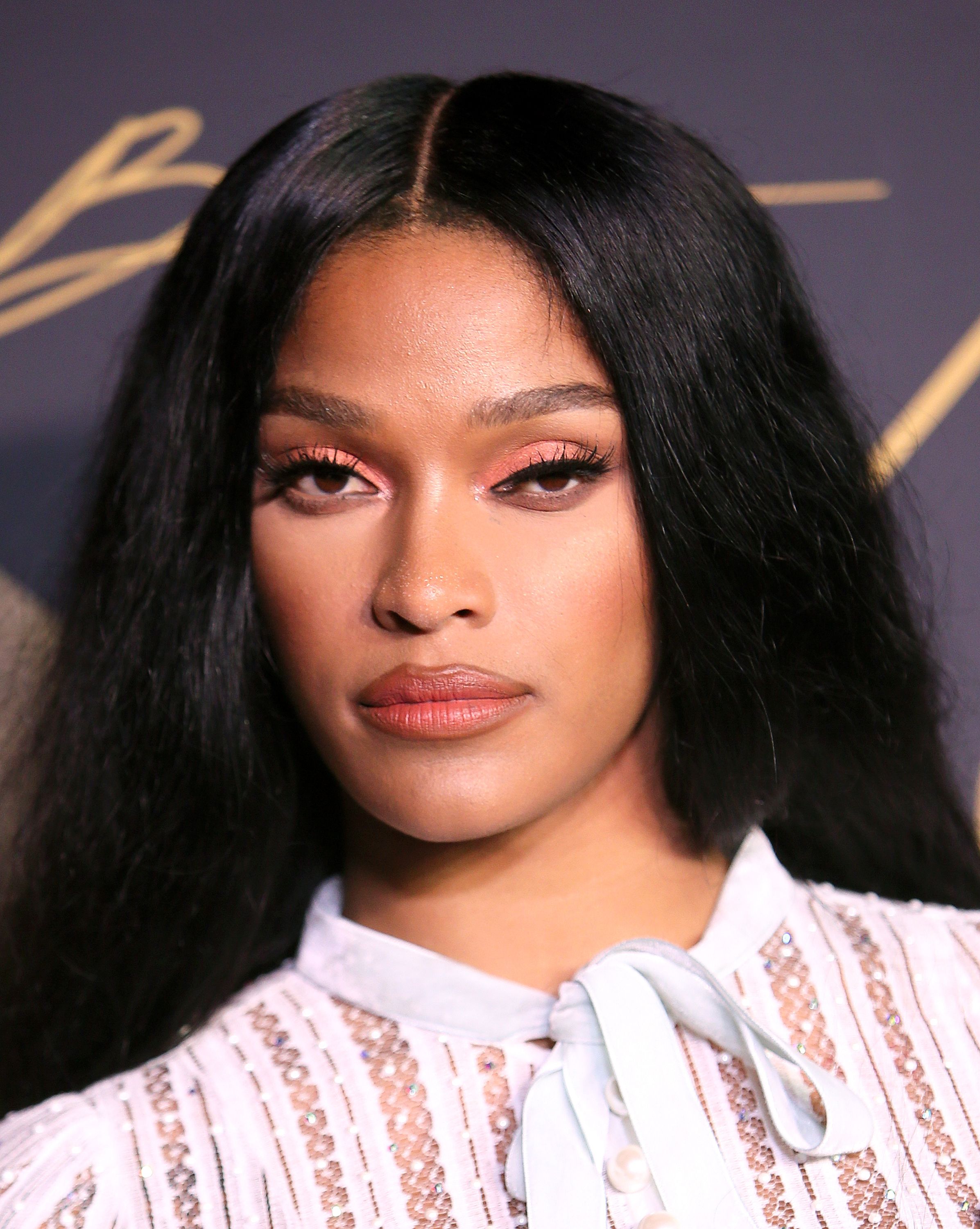 Joseline Hernandez at a party on June 24, 2017 in California. | Photo: Getty Images
Bonnie wore a buttoned-up black shirt while she held the dog in front of her, emphasizing her bashful nature. Taking to the caption, Hernandez wrote:
"How fast do they grow. ?"
If she wasn't cute enough, Hernandez's daughter wore a white hat, circled her face, and showed two tiny pigtails sticking out. Her black sneakers finished off the chic look.
Bella also sported a long delicate necklace which had some sepia beads dangling. She looked extra small, surrounded by the large wooden flooring space around her.
During a judicial proceeding with her ex, Stevie J, he was initially given custody of Bonnie.
Fans and followers absolutely adored the post, commenting on how cute the little girl is and remarking on how quickly she is growing up. The post received 37,000 likes in total.
This wasn't the only picture that the television personality shared of her daughter. She recently took to social media congratulating Bonnie for finishing Pre-K, with a caption that read:
"Everyone tell my daughter @bonniebellahernandez congratulations on her pre k graduation. ??‍?????"
The little one looked adorable, with many different colored beads in her braided hair, while she sat on a wooden box and smiled widely. She also looked high-class, sporting a white Givenchy shirt.
Hernandez once again got her daughter to pose for the camera, but she was posing with her this time. Both of them were dressed in identical pink outfits.
Hernandez wore a head wrap while holding up a peace sign, one braid falling onto her left side. Bonnie lay back on her mom, giving the camera a subtle smile.
During a judicial proceeding with her ex, Stevie J, he was initially given custody of Bonnie, alleging concern for her welfare. This quickly changed, and Hernandez obtained primary custody.
While still together, the two had a stormy relationship. Many of their fellow "Love & Hip Hop" cast members favored them being let go from the series due to their combined behavior.
Please fill in your e-mail so we can share with you our top stories!