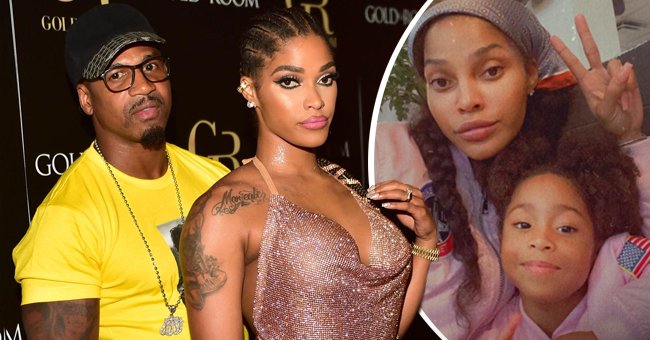 instagram.com/joseline Getty Images
Joseline Hernandez Matches in Pink Outfits with Her & Stevie J's Adorable Daughter Bonnie
Joseline Hernandez and her daughter looked cute in their recent photo on Instagram. The pair gave us the mother-and-daughter pose and stole fans' hearts.
Joseline Hernandez and her daughter Bonnie Bella Jordan posed in matching pink outfits. The mother and daughter looked like they randomly captured a pose while hanging out.
Hernandez's daughter was photographed smiling and leaning back on her mom while her mommy was holding up a peace sign wearing a head wrap. The little one had her curly brown hair tied up and her mom had a dutch braid low pig-tail sticking out.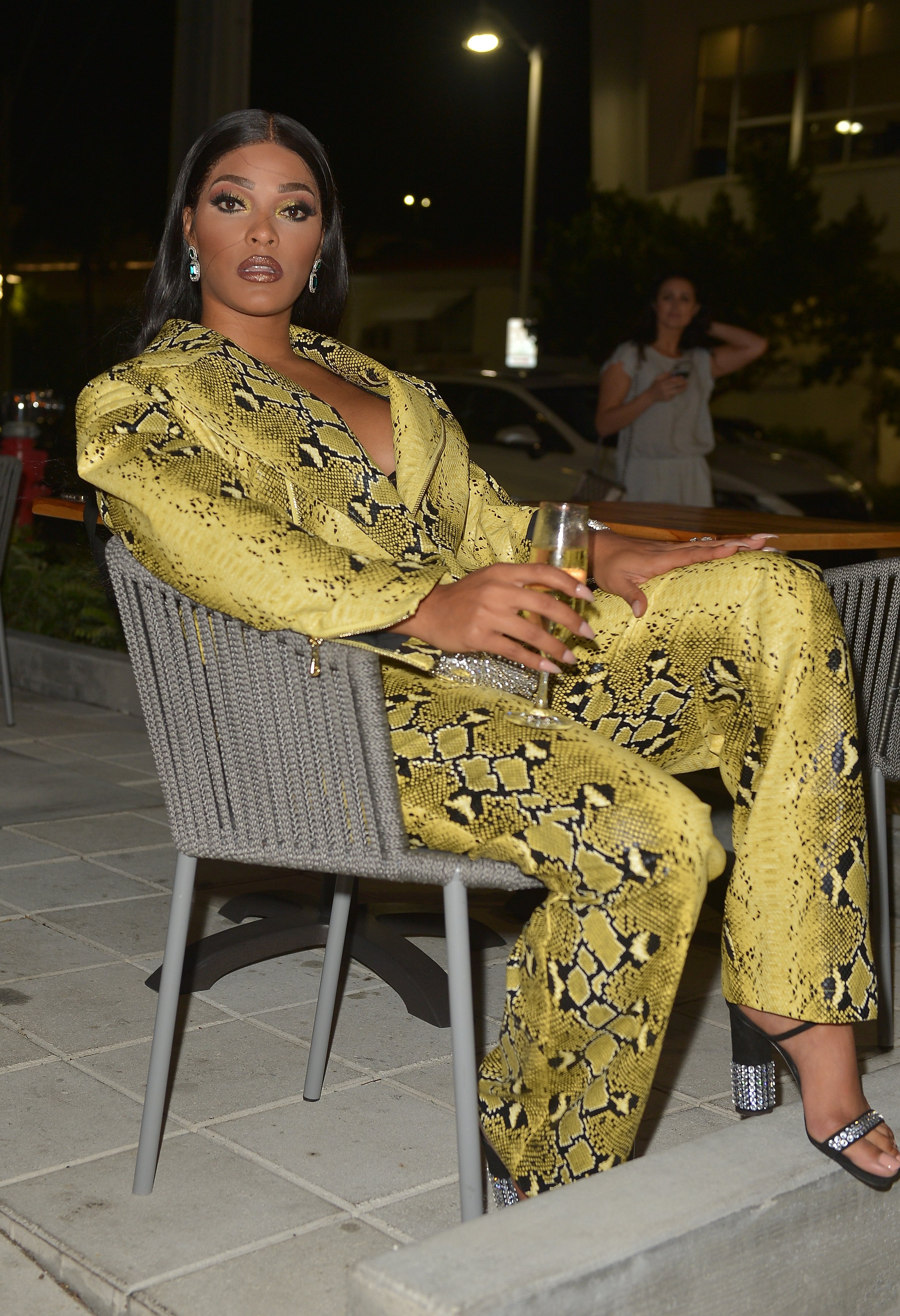 Joseline Hernandez at Delicious Raw restaurant on February 27, 2019 in Miami Beach Florida | Photo: Getty Images
"Joseline and Bonnie Bella," she captioned her post. One Instagram user took to the comments section to compliment the two, saying, "She is starting to look more like you."
Bonnie and her mother took a filtered snap in a cute bonding moment with an indoor plant showing behind them. The mom of one showed a more serious face on the image while pouting.
In May, the Puerto Rican Princess reportedly posted on her Instagram account about getting a wake-up call because of her daughter. The TV personality revealed that her daughter helped her look into herself to change her attitude:
"No other job I would rather have than being your mama girl! #Bonnie Bella you are the best gift I have ever given to myself. And say this because I have finally grown up my baby girl. I truly respect how you've always said to me, and I quote, 'mama, be nice'."
According to BET, the reality star had been fighting her baby daddy publicly, which resulted in her losing custody of her daughter.
The former "Love & Hip Hop" star then decided to change her behavior for the sake of her daughter. and to create a more comfortable environment for her little angel.
The "Marriage Bootcamp" star shared to Zeus Network during an Instagram Live chat that Jordan was in quarantine with her dad.
The 34-year-old emphasized that her lovely daughter was having a great time with her paternal family. Peace works wonders when the people involved live in harmony and the female-rapper had chosen peace at the time.
Before their reconciliation in March, Hernandez received the devastating news that Stevie J had won the custody battle for their daughter. However, a week later, the decision was reversed. Hernandez was awarded primary custody.
The female rapper broke down after hearing the news on the reality show "Marriage Boot Camp." In terms of the back and forth in the custody battle, a judge ruled that a child advocate should intervene in the case to see who was more fit to take care of Jordan at the time.
Please fill in your e-mail so we can share with you our top stories!