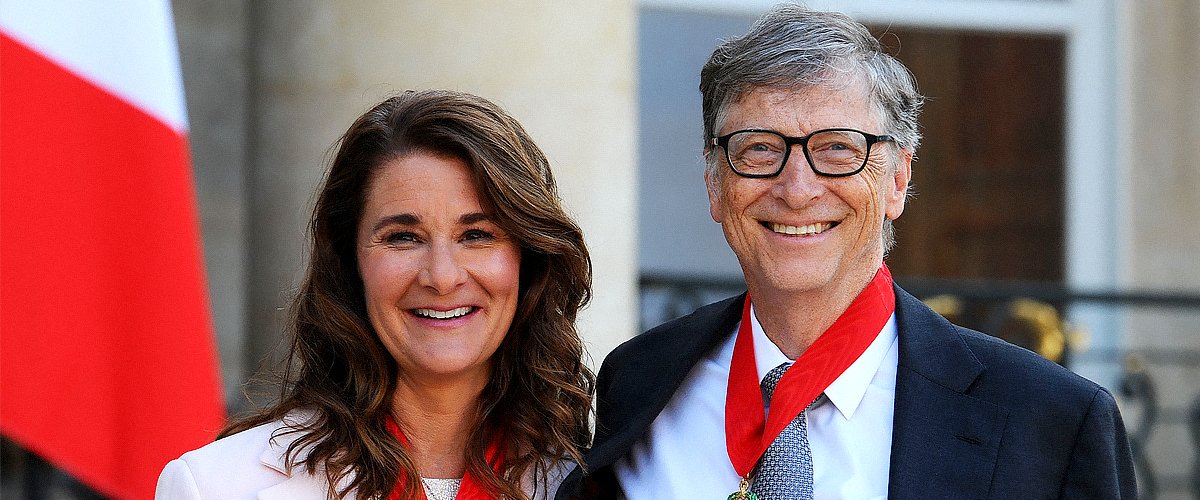 Getty Images
Melinda Gates — Daughter of an Apollo-Program Engineer and Bill Gates' Soon-to-Be Ex-wife
Bill Gates's estranged wife Melinda was born to an aerospace engineer in the early 60s. In addition to this, the 56-year-old has many more exciting details about her. Read on to find out!
Melinda and Bill Gates left many around the world in shock when they announced on social media that they would be getting a divorce after 27 years of marriage.
The recent news has, however, piqued interest in who Melinda really is. From her background to her groundbreaking achievements, here are quick facts to learn about Bill's estranged wife!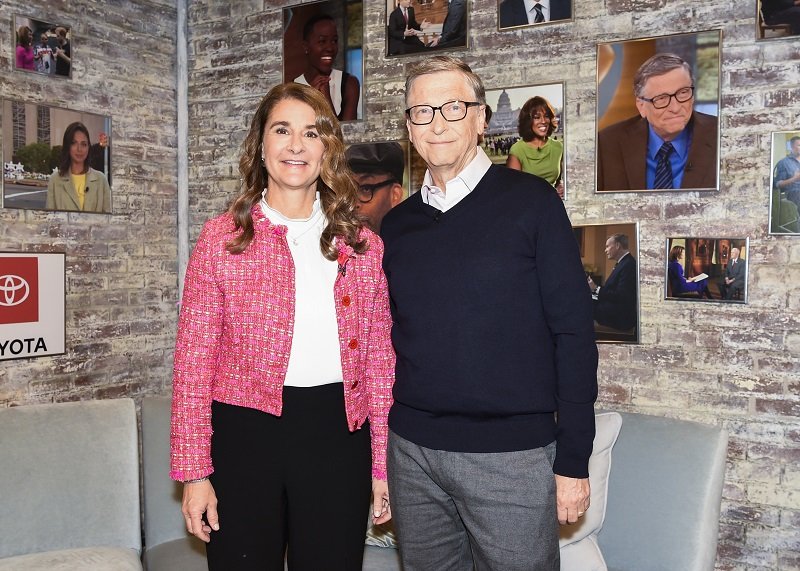 Bill Gates and his wife Melinda Gates on February 12, 2019 | Photo: Getty Images
Melinda Ann French was born on August 15, 1964, to Ray French and Elaine French. She has three siblings—an older sister and two younger brothers.
While raising Melinda and her siblings, Ray worked as an aerospace engineer while Elaine opted to be a stay-at-home mom. Melinda developed a close relationship with her father at a young age— primarily because of their shared interests in science.
In an essay written for Time in 2017, Melinda admitted that some of her favorite memories while growing up were the nights her father let them stay up to watch the Apollo launches in the late '60s
She described those nights as exciting, adding that Ray was always left with a feeling of pride and amazement, knowing he helped make it happen.
Going further in the essay, Melinda revealed the best advice she ever received from her father, to keep asking bold questions and never stop looking for their answers.
ALUMNUS OF DUKE UNIVERSITY
While raising her kids, Elaine started nursing regrets about not going to college, so she made sure Melinda and her siblings got the education she never had.
To make this happen, their family spent weekends maintaining their rental properties as a way of making enough money for the kids' tuition.
Melinda soon started taking an advanced math class at the Ursuline Academy, a girls-only Catholic school where she first picked up an interest in computers.
She pursued her fascination with computers during her undergraduate studies at Duke University, bagging a bachelor's degree in 1986. Melinda went further to the Duke University's Fuqua School of Business.
The following year, she obtained a master's in business administration from the school. As an alumnus, Melinda served as a member of Duke University's board of trustees for seven years between 1996 and 2003.
After graduating from Duke University, Melinda got a job offer from IBM, where she had previously worked for several summers in the past.
Though their parents are some of the wealthiest people in the world, Melinda and Bill's children have led quite regular lives.
However, based on the advice from IBM's hiring manager, she opted to work at Microsoft, which was presumed to have more growth opportunities to offer the young Melinda.
She started working with Microsoft in 1987 when she took up the product manager position. Gradually, she worked her way to the top, eventually becoming the general manager of information products.
Some of her most significant works in Microsoft include Expedia, the budget trip planning website, Cinemania, an interactive movie guide, and Encarta, the popular multimedia digital encyclopedia.
With her experience working in Microsoft, Melinda realized a need for equal representation and has since advocated for women in science and technology.
While Melinda is known as Bill Gate's wife, she is most famous for her remarkable activism and philanthropic acts over the past decades.
Together with her husband, Melinda is the founder of the Bill & Melinda Gates Foundation, an organization focused on health and social issues like malaria, polio, and lack of quality education.
However, in the past few years, Melinda has proved herself to be a top advocate for women and girls in different countries around the world.
In 2019, Melinda released a book, "The Moment of Lift: How Empowering Women Changes The World," where she talks extensively about advocating for women and how her quest for quality came to be.
To keep herself going, Melinda thinks of the numerous women she has met while traveling around the world and calls them her north stars and constellations. They are all the inspiration she needs.
Today, Melinda has made a name for herself as one of the world's biggest advocates for women, a title she wholly accepts and remains committed to.
STARTED DATING BILL IN 1987
Melinda first met her husband in 1987 when she joined Microsoft. She reportedly teased Bill about his lack of spontaneity, to which he responded by asking her to go on a date with him in two weeks.
They later exchanged numbers, and even though Melinda expected it would take days to hear from Bill, he surprised her with a call that night.
The duo dated for six years before getting married in a Hawaiian ceremony on January 1, 1994. A few years later, Bill and Melinda started their little family with the birth of their first child.
During their 27 year marriage, Melinda and Bill welcomed three children, daughters Jennifer and Phoebe, all of whom they have raised with modest and religious values.
Jennifer is reportedly attending medical school in New York. She has been engaged to Nayel Nassar, a professional Egyptian equestrian, since January 2020.
On the other hand, Rory is said to be studying law, while Phoebe is believed to have studied at the School of American Ballet and Julliard school.
Though their parents are some of the wealthiest people in the world, Melinda and Bill's children have led quite regular lives. So much so that they will not be inheriting the couple's fortune.
The siblings will get $10million each, a minuscule fraction of Bill and Melinda's wealth, while the rest will be divided among charity.
Though her marriage might have come to an end, there is no denying that Melinda has done a remarkable job making a change in the world.
This 56-year-old has indeed created a lasting legacy, one that would precede her even long after she is gone. There will only ever be one Melinda Gates!
Please fill in your e-mail so we can share with you our top stories!