Billionaires Bill & Melinda Gates Divorce after 27 Years of Marriage
With three beautiful children, almost three decades of marriage, and a huge philanthropic organization, Bill and Melinda Gates have decided to go their separate ways. 
Recently, Bill Gates and Melinda Gates took to social media to announce the sad news. They both stated on Twitter that the two of them would be divorcing after 27 years of marriage. 
They both shared the same announcement word for word, stating that their decision was not taken lightly and had been made after a lot of contemplation on their part.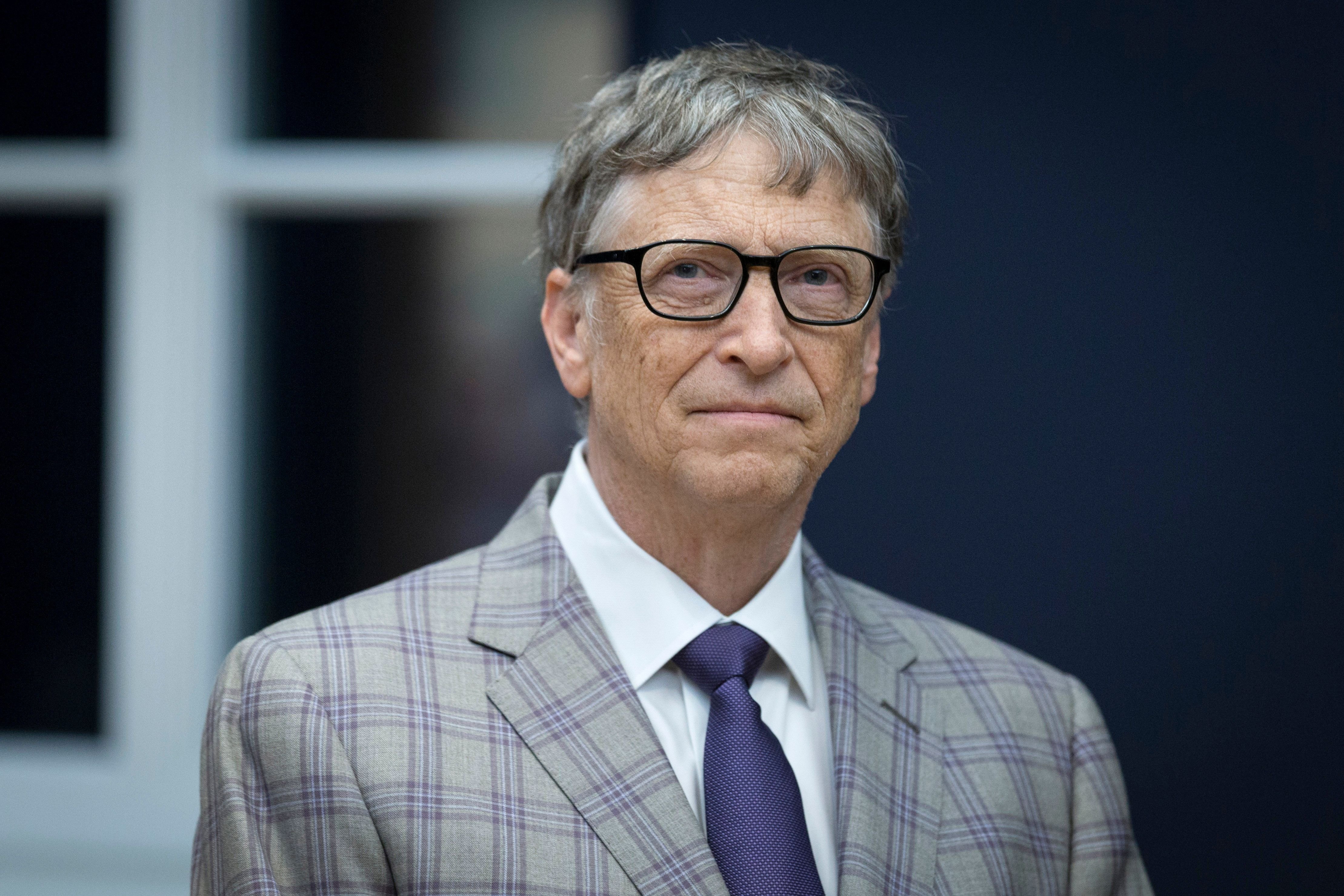 THE ANNOUNCEMENT
They conveyed that they had also put a lot of effort into their relationship before deciding to end their marriage. In their own words, they affirmed: 
"After a great deal of thought and a lot of work on our relationship, we have made the decision to end our marriage."
They praised the last almost three decades they spent together commemorating their time bringing up their children. They also honored the Bill & Melinda Gates Foundation which they built together. 
May 3, 2021
A PROFESSIONAL PARTNERSHIP
The couple stated that they would still maintain a professional relationship in connection to their foundation. However, they added that they do not believe that they can continue to flourish together as a romantic couple. 
Following in her parent's footsteps to aid the health of individuals, Jennifer is working towards becoming a doctor.
Finally, Bill and Melinda concluded and asked everyone to allow them their privacy during this time. Those replying to Melinda's tweet were generally positive, while Bill received a lot of negative feedback. 
May 3, 2021
THE FOUNDATION
The Bill & Melinda Gates Foundation, which the two will continue to run together, is aimed towards helping children get vaccines. It also focuses on combatting communicable diseases. 
At one stage, Bill was the richest man globally, his current status surpassing $100 billion. The two philanthropists share three children.
JENNIFER GATE'S STATEMENT 
One of those children is 24-year-old Jennifer Gates, who took to Instagram to comment on her parents' divorce. She stated that it had been a difficult time, continuing to say: 
"I'm still learning how to best support my own process and emotions as well as family members at this time."
She thanked everyone for their support and goodwill. Following in her parent's footsteps to aid the health of individuals, Jennifer is working towards becoming a doctor.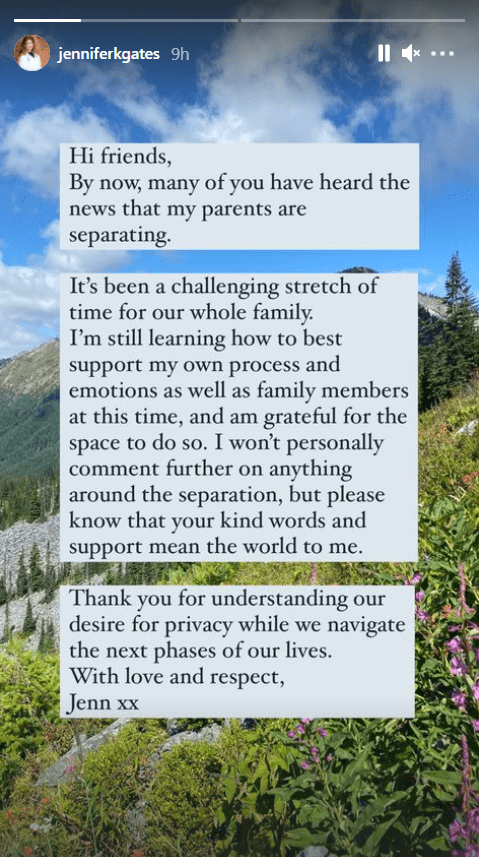 When it comes to Bill's own childhood and parents, his father, Bill Gates Sr. was a lawyer who passed away last year at the age of 94 years.
His father was fundamentally involved in building the Bill and Melinda Gates Foundation. This was after offering to help his son with charity appeals following his retirement.