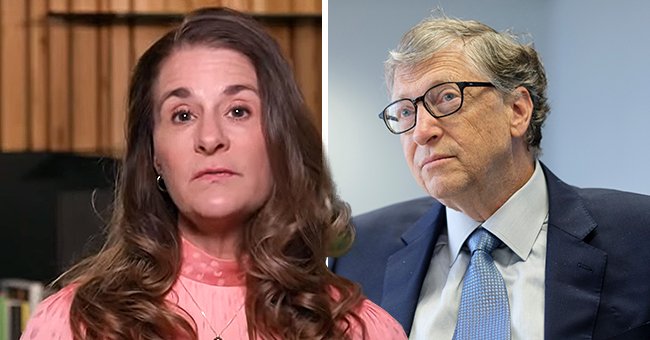 Getty Images. | YouTube/TODAY
Melinda and Bill Gates Reportedly Have No Prenup Agreement on Their $130 Billion Fortune
Various media outlets have reported that Melinda and Bill Gates do not have a prenup agreement while they head into a divorce.
Bill Gates and his wife Melinda Gates announced on Monday, May 2, that they would be seeking a divorce after being married for 27 years and having three children together.
In divorce documents obtained by TMZ, Melinda cited that the marriage is "irretrievably broken." The document asked the judge to rule the end of the marriage from the stipulated date in a separation contract.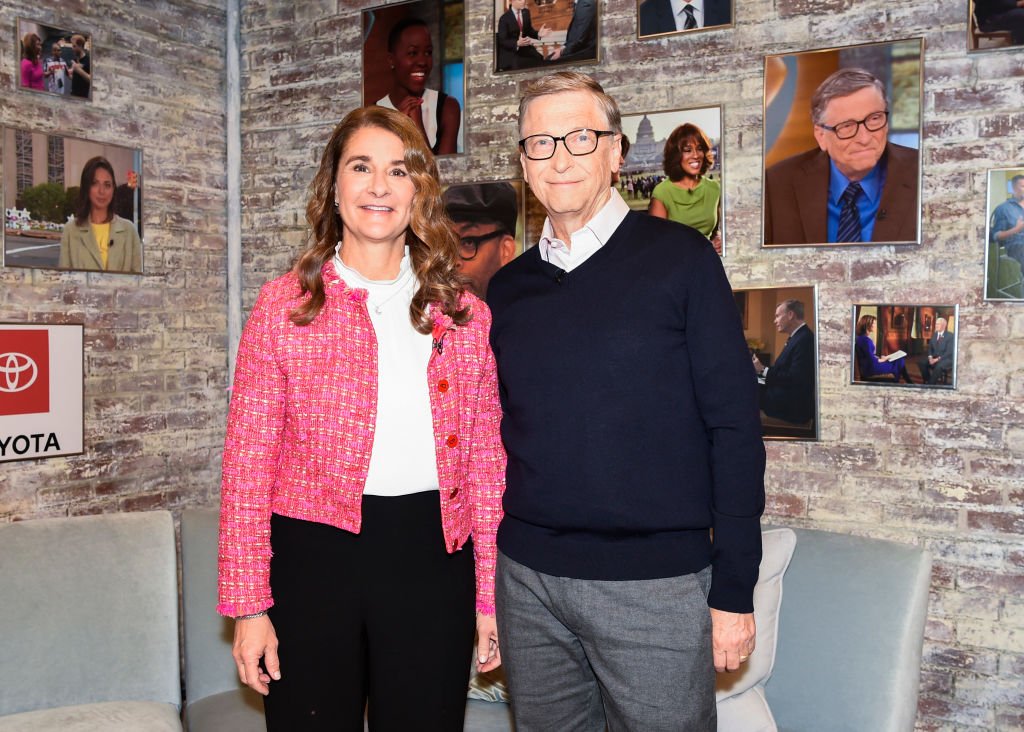 Melinda Gates and Bill Gates pictured in the CBS Toyota Greenroom before their appearance on "CBS This Morning," 2019, New York City. | Photo: Getty Images
The separation contract referred to multiple times in the divorce filing was not included in the official divorce filing document. It is assumed they separated at an earlier date and signed a document to that effect.
TMZ reported that there was no prenuptial agreement in the Gates' divorce document, and Melinda is not seeking spousal support. Although the case will most likely be settled out of court, they have asked for the trial to happen in April 2022.
According to the Daily Mail, lawyers are shocked that there was no prenuptial agreement as Bill had already made his first million dollars in 1978, the same year he met Melinda. They married in 1994.
Their combined assets and wealth of $130 billion are now up in the air. Washington State, their home state, is a community property state, but that does not necessarily mean they will split their assets 50/50.
The couple announced their separation in a joint statement posted on Bill's Twitter page.
The soon-to-be ex-spouses will also not have to figure out child custody and child support in court, as their three children Jennifer, 25, Phoebe, 18, and Rory, 21, are all adults.
The couple's children live in their earth-sheltered family mansion, which is called the Xanadu 2.0. The gorgeous home features many technological designs and overlooks Lake Washington in Medina, WA.
The couple announced their separation in a joint statement posted on Bill's Twitter page. The statement read that the couple put a lot of work and thought into ending their marriage.
It read that over the last 27 years of their marriage, they had raised three incredible children and built their foundation, The Bill and Melinda Gates Foundation, founded in 2000.
The statement read that they would continue to work together at the foundation as they share a belief in the foundation's mission. However, they can no longer grow together as a couple.
The foundation is one of the largest charitable foundations globally and has contributed over $50 billion to eradicating malaria and polio. The foundation was a major investor in COVID-19 treatments over the last year.
Please fill in your e-mail so we can share with you our top stories!