Lori Harvey and Michael B Jordan Pose for a Picture during Their 17-Hour Vegas Date
Cheers to the town's new power couple Lori Harvey and Michael B Jordan, whose 17-hour Vegas date topped the news, thanks to the former's top-notch stylish ensemble.
24-year-old Lori Harvey is one of Steve Harvey's stepkids. While her mom Majorie Harvey and her media mogul stepdad have created a formidable influence and career in the entertainment industry, she towed a different path.
Lori is a successful model, and her achievements involve strutting the runway and modeling for big brands like Dolce & Gabbana, Calvin Klein, and Chanel.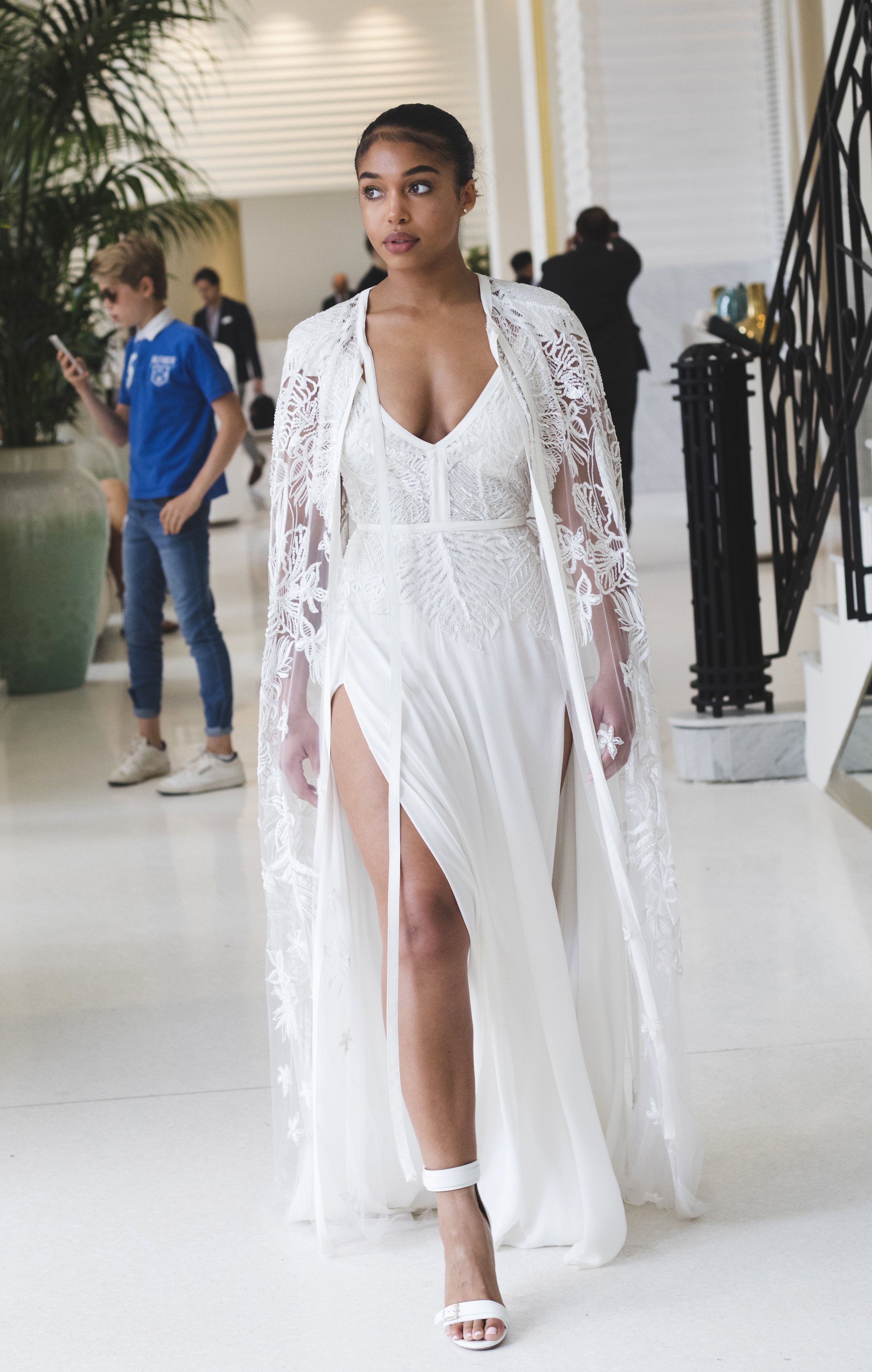 Her model physique and talent have not only earned her the attention of notable designers but a significant number of disciples on her online platform.
Word on the street following her feeds online show that she is in her happy place with Hollywood celebrity Michael B Jordan. These lovers are one enviable duo who have committed to flaunting their happiness online. 
A few hours ago, they enjoyed a 17-hour date in Las Vegas. Lori took to Instagram to update her followers on how fashionable she looked beside her leading man during the date.
Steve's stepdaughter opted for a red gingham top from Miu Miu paired with raunchy ripped mom style denim jeans, a red tote, and black-and-white toned stiletto heels.
Many are rooting for them to have a successful romance; even Steve confessed that he hopes this relationship lasts.
Her stunning appearance got the decent backup from Jordan, who matched the street-chic fashion by rocking a sea-blue two-piece—a jacket and pants that went well with his black oxford shoes and casual white shirt.
The lovers did not disappoint with their cozy pose. Lori leaned on her boyfriend's chest while he wrapped an arm around her waist. Jordan also shared another angle of their pose via his feed with the caption:
"Something Light."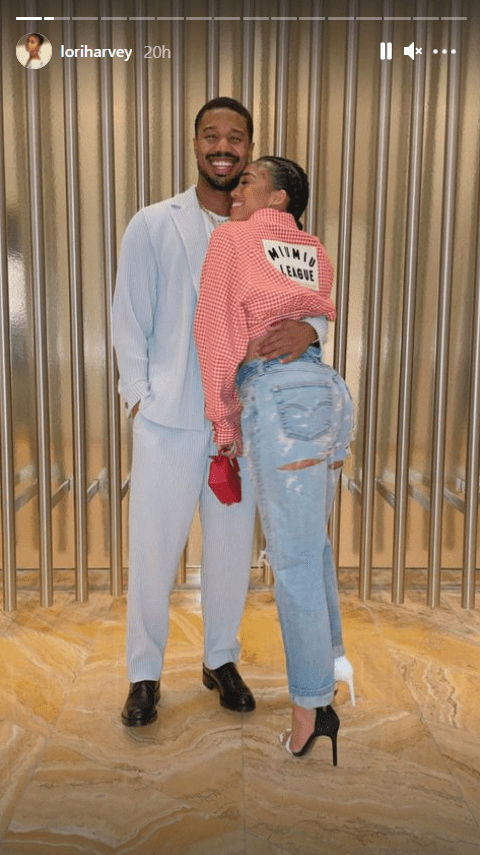 Lovers of the actor and model would agree that most of what they have shared during their relationship has been a desirable love and positive energy.
They only confirmed their romance in January, two months after the paparazzi photographed them together. The actor dropped the news via a sweet post featuring him with Steve's stepdaughter.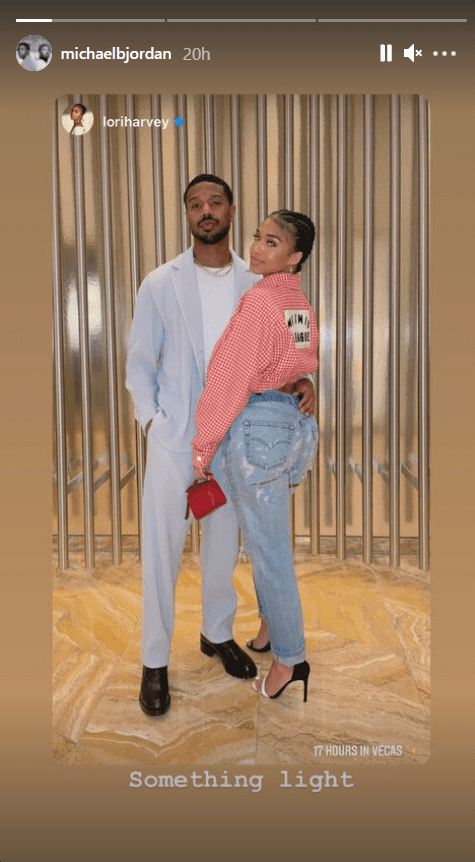 Sources report that they maintained privacy because they wanted to get more familiar with each other. Lori has been linked to high-profile men in the past, and she was quick to let out details online. But with her new man, she opted for a unique format.
On the other hand, her boyfriend is delighted to share photos online. Although he admitted to being a private person, the extreme happiness he feels makes him want to "put it out there."
Many are rooting for them to have a successful romance; even Steve confessed that he hopes this relationship lasts. He explained that he met Jordan and was impressed with his personality.