Melinda and Bill Gates Were Not Serious About One Another at the Start of Their Relationship
Two years before announcing their divorce, Bill Gates and Melinda Gates reflected on the early days of their relationship, revealing they were not serious about each other. 
On Monday, Bill Gates and Melinda Gates are getting divorced after being married for 27 years. The news was hardly expected and surprising, to say the least. 
In a statement announcing their split on Twitter, Bill and Melinda vowed to continue working together at their Bill & Melinda Gates Foundation. However, they said they do not believe they can continue to grow as a couple.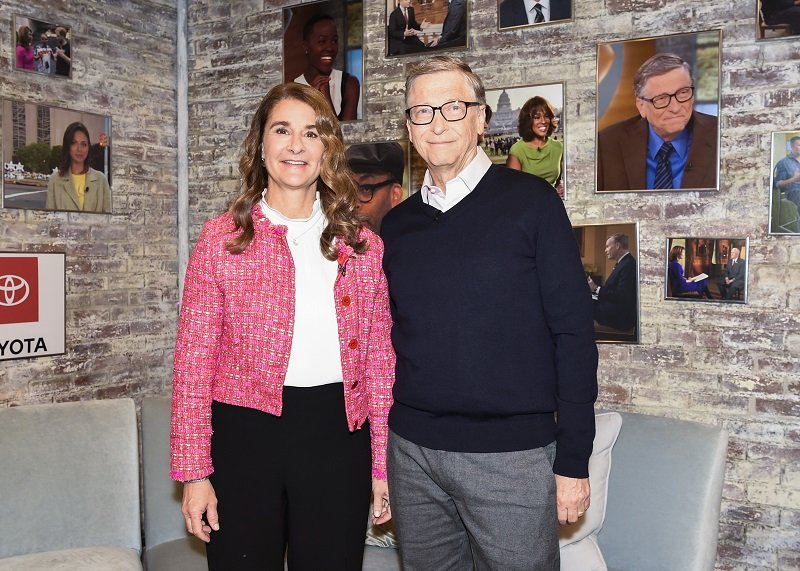 News of the couple's split came two years after they appeared in the Netflix docuseries "Inside Bill's Brain: Decoding Bill Gates." This focused on multiple topics about Bill's life. 
He and Melinda also opened up about their relationship. In the series' final episode, Bill was asked what he wished he did that he has not done. In his response, he said he wished he thanked Melinda more. 
Bill and Melinda also reflected on the early days of their relationship. He recalled that when they first met, she had other boyfriends while he had Microsoft. 
They understood they were not serious with each other and were not going to demand each other's time. Melinda agreed to her husband's revelation and said she was still figuring it out at that time. 
On the whiteboard, he listed out the pros and cons of getting married.
May 3, 2021
She explained that she was new to Microsoft and there were many men there. Hence, she was still looking around and figuring it out. However, as time passed, she and Bill fell in love. 
Bill recalled the moment they expressed love to each other, which got him wondering what would happen next. Melinda explained that he wanted to be married but did not know if he could commit to marriage and have Microsoft. 
In the docuseries, Melinda also revealed she once walked into Bill's bedroom and saw him making a list on a whiteboard. On the whiteboard, he listed out the pros and cons of getting married.
She burst into laughter as she recalled the memory. Bill and Melinda eventually married on January 1, 1994, in Hawaii. They are parents to three children: Rory John, Jennifer Katharine, and Phoebe Adele.
Though the couple wants to end their marriage, their commitment to continue working in their foundation is likely to please those who have benefited from their works on global health and development issues. 
Last year, the Bill and Melinda Gates Foundation donated $125 million to the development of a COVID-19 vaccine, an example of the foundation's positive impact on the world.