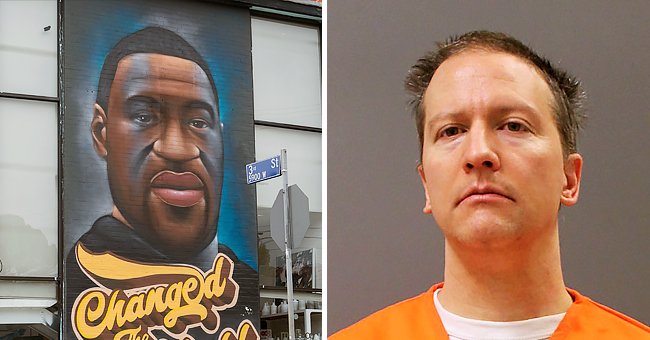 Getty Images
Derek Chauvin Requests a New Trial, Claiming That His Constitutional Right Had Been Violated
Minneapolis police officer, Derek Chauvin, requested a new trial through his defense attorney after being convicted for second-degree murder and other charges in the death of George Floyd.
Eric J. Nelson, defense attorney for Minneapolis ex-police officer Derek Michael Chauvin, called for the granting of a new trial on the grounds that some of Chauvin's constitutional rights had been abused.
The defendant claimed that the Minneapolis ex-police officer's right to a fair trial had been abused; he also stated that there had been prosecutorial and jury misconduct, errors of law at trial, amongst others.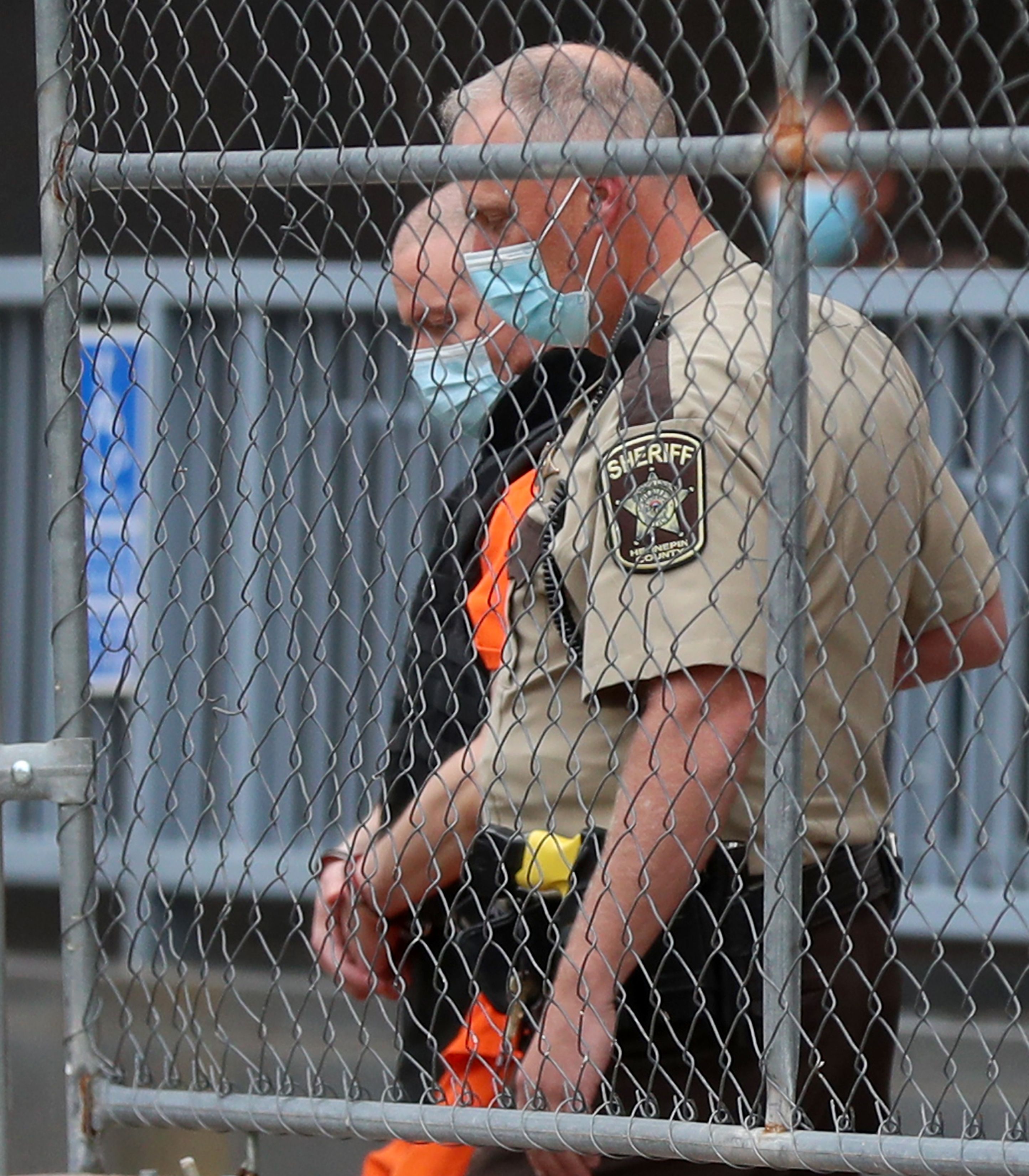 Fired Minneapolis police officer Derek Chauvin is led out of a gate at the Family Justice Center on September 11, 2020 | Photo: Getty Images
Nelson noted that the court abused its discretion when it failed to grant the defendant's motion for a change of venue. It failed to admonish the jury to avoid all media, which led to linking information regarding the trial.
He further stated that the court had also done injustice to Mr. Chauvin's constitutional right when it failed to order that a record of all the countless sidebars during the trial be made.
The defendant's lawyer continued to argue, pointing out that the court had refused to compel testimony from Morries Hall, a friend of the deceased Floyd, who is also a drug dealer, who was present when the incident causing this commotion happened.
George Floyd was murdered as he was being taken to police custody in Minnesota in 2020.
Nelson said that the court had Violated Mr. Chauvin's rights when it failed to admit into evidence the statement made by Mr. Hall to law enforcement agencies about his presence and association with George Floyd at the point of the May 12, 2020 incident.
Chauvin could try to get the verdict reversed after being found guilty of second-degree manslaughter, second-degree murder, third-degree murder. He has been granted 90 days to appeal the verdict according to Minnesota law.
After the verdict, Judge Peter Cahill made public Chauvin's sentence hearing that will be commencing in eight weeks. Chauvin will only be sentenced on the second-degree murder charge due to the state's law.
George Floyd was murdered as he was being taken to police custody in Minnesota in 2020. His death drew the attention of millions of protesters across the cities and abroad as they called for police reform.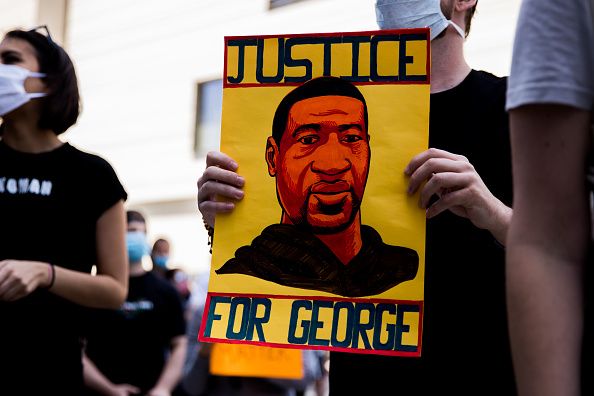 A protester holds a sign commemorating George Floyd during the march to support Black Lives Matter protests on June 06, 2020 in Beverly Hills, California | Photo: Getty Images
Floyd was arrested for using a fake 20 dollar bill at a local cup restaurant. A disturbing video was later posted of a policeman kneeling on the back of Floyd's neck, which prevented his breathing. He later died in a hospital.
After his death, civil rights attorney Ben Crump announced that he would be representing Floyd's family as they sought justice. After this disturbing event, the four policemen involved got fired.
Please fill in your e-mail so we can share with you our top stories!