Bindi Irwin Showers Praises on Mom Terri Ahead of Mother's Day in a Heartwarming Post
On social media, Bindi Irwin recently reflected upon the relationship she has with her mother, Terri Irwin. She gave her mom a loving tribute ahead of Mother's Day. 
On May 4, Bindi Irwin took to Instagram to share a sweet photo of herself and her mother, Terri Irwin, hugging each other. In the caption of her post, Bindi referred to her mother as a hero.
"Thank you for showing me the infinite power of a mama's love," Bindi wrote: "You are the real life Wonder Woman. I love you beyond description." She posted this in advance of Mother's Day on Sunday.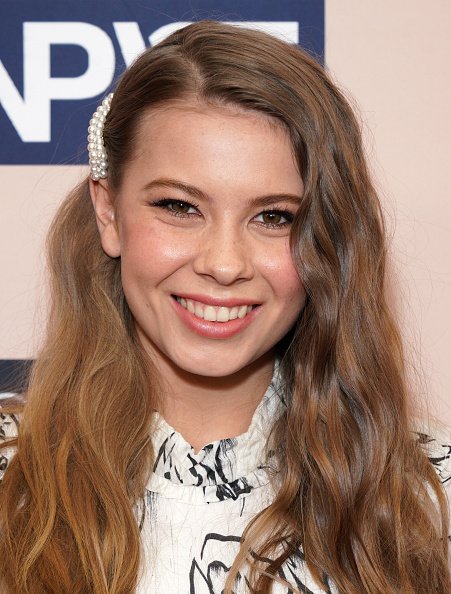 As the photo shows, the mother and daughter are closing their eyes while smiling sweetly. They embraced each other tightly, clearly expressing just how much they love one another.
The photo has since received more than 134,000 likes. Bindi had disabled comments on her post, but people already know what the remarks are like because the Irwin family is well-loved.
Bindi has recently become a mother after giving birth to Grace Warrior on March 25. She shares the child with her husband, Chandler Powell. Their daughter was born on their first wedding anniversary.
The new grandmother said she knows Steve would be proud of Bindi.
Baby Grace's middle names live on as a tribute to Bindi's late father, Steve, who dubbed himself "Wildlife Warrior" in order to promote his conservation efforts at Australia Zoo.
In September 2006, Steve passed away at the age of 44, after being pierced toward the chest by a stingray barb. At that time, he was in Queensland filming a wildlife documentary.
During the preparations for the birth of Bindi's first child, Terri, who also shares son Robert Irwin with her late husband Steve, shared her excitement about becoming a grandmother.
In a clip from the show "Crikey! It's a Baby!" Terri said, "It's so exciting to be a mom because all of a sudden you get, like, a do-over. You get to experience the world again through the eyes of a child."
The moment Terri learned that Bindi welcomed her child, she took to social media to congratulate her and express her excitement. The new grandmother said she knows Steve would be proud of Bindi.
Terri added that Bindi and Chandler were already the greatest parents. Meanwhile, Robert, Bindi's younger brother, also shared a photo with Grace on social media to celebrate her arrival.